cyberbarf
KIM JUNG GI NEWS
Kim Jung Gi, a visual artist widely known for live drawing performances, died in France on October 3, 2022. He was 47. He is presumed to have died of a heart failure as he had chest pains while waiting for a plane at the Paris airport. He is survived by his wife and two children.
Artist Kim Hyunjin, who has led Superani Studio with Kim Jung GI, said "It is with great sadness and a heavy heart that we inform you of the sudden passing of Kim Jung GI After finishing his last schedule in Europe, Jung GI went to the airport to fly to New York, where he experienced chest pains and was taken to a nearby hospital for surgery, but sadly passed away. After having done so much for us, you can now put down your brushes. Thank you Jung GI"
Kim became famous for live performances in which he would create a large, impromptu drawing without any rough sketch or photo reference. Previously working as a cartoonist, he rose to global fame following a YouTube video in which he, instead of submitting a completed work for the 2011 Bucheon International Comics Festival, covers the entire wall of his booth with white paper and starts drawing to fill the wall with an improvised work of art. He was since invited to many countries for live drawing performances, animation festivals, exhibitions and lectures. He holds a record record for the largest single illustration.
Fans admired the complexity of his art work. Professional artists were in awe of his technical brilliance of putting 3D objects into complex perspectives merely through his imagination. He had a unique gift which he shared with students, artists and graphic professionals.
He constantly drew in his sketchbook no matter where he was or what he was doing. Part of his process was to observe and draw to the point where it became second nature to him to visual a character, car, machine, gun or any other object in any perspective space. In his live drawings, he would start with a character but branch off into different, unrelated avenues of discovery which made a unique, complex fantasy world. He has published several of his sketchbooks. He has also released many videos about his process when he does his sketches and his commissioned artworks. (Everyone should search YouTube to see a video of him making his art to appreciate the true loss to the art community.)
He taught his students the role of experience, observation and working on your craft. He usually drew with an ink brush on paper, which meant that he could not erase any mistakes.
His passing was felt more outside of his native South Korea even though he founded an art school in Korea. Part of this may be cultural as fine art is viewed differently than cartoon-illustration. His career was defined by the works he did in America and Europe. He had just completed a series of lectures and exhibition in France when he was leaving to go to New York Comic Con. Upon hearing the news, NYCC fans and attendees put together a memorial on his behalf. He was a great talent and teacher who will be surely missed in the art community.
cyberbarf
SEOUL TRAGEDY NEWS
After three years of lockdown restrictions being lifted, 100,000 people jammed into the central Seoul, South Korea neighborhood of Itaewon for Halloween festivities. But it became a deadly disaster late Saturday, October 29, 2022, as crowds surged into a narrow, sloping alley, killing at least 153 people have died - - of whom 25 were foreign nationals - - and 103 were injured as of Sunday afternoon
Itaewon, a district in central Seoul known for its nightlife, in what was the first public Halloween since pandemic restrictions were ended. Last year, private gatherings had to be kept to less than 10 people and bars and restaurants had to close by 10 p.m.
Yonhap News
Itaewon used to be the center of restaurants, bars and night clubs as it was the crossroads of various cultures which attracted both service men and young locals. A large US military facility, Yongsan Garrison, once occupied 30,000 US soldiers, and a nearby neighborhood of foreign embassies helped bolster business and vitality of the area. But when the US military pulled out of the area in 2017, relocating 20,000 soldiers to a new base 50 miles south of Seoul, income from soldiers went down taking with it the international aura of the business districts. Younger people soon found other places to party and night club, including the expensive area of Gangnam across the Han River.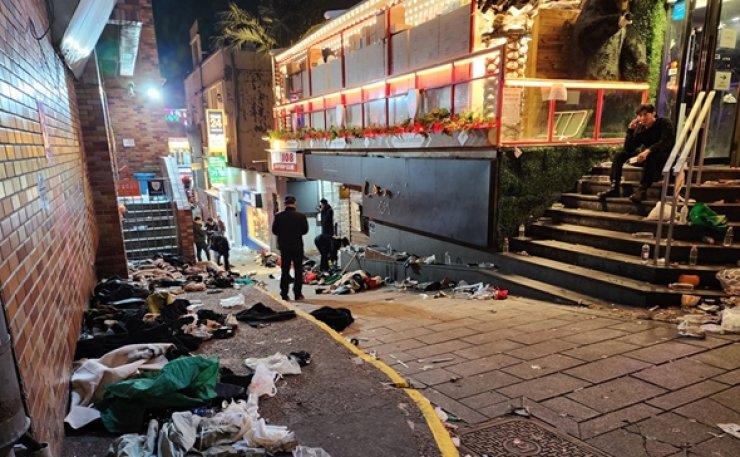 Korea Times
The pandemic wiped out many of the long-term bars and restaurants as tourism and capacity limits were way down. The area, like most of Seoul's small, locally owned and operated food and drink places, has a rough time holding on. Some local commentators believe that this tragedy will set back for a long time Itaewon's business comeback.
President Yoon has proclaimed a week long period of national mourning. This is the worst disaster since the Sewol ferry sinking in 2014 that killed more than 300 people, including many high school students.
iToons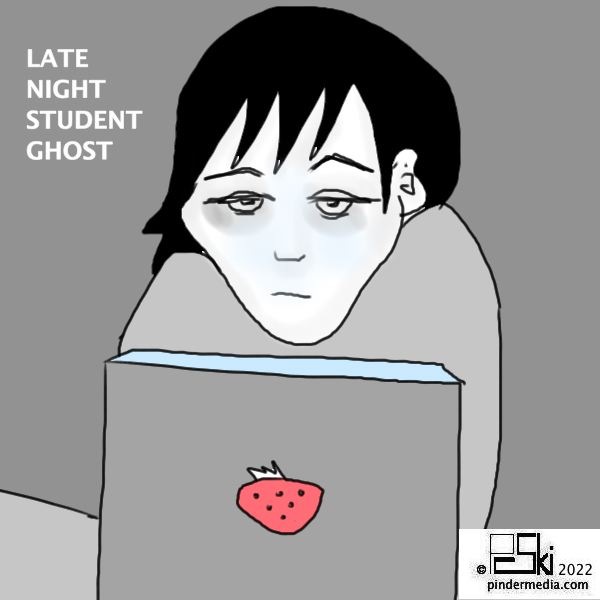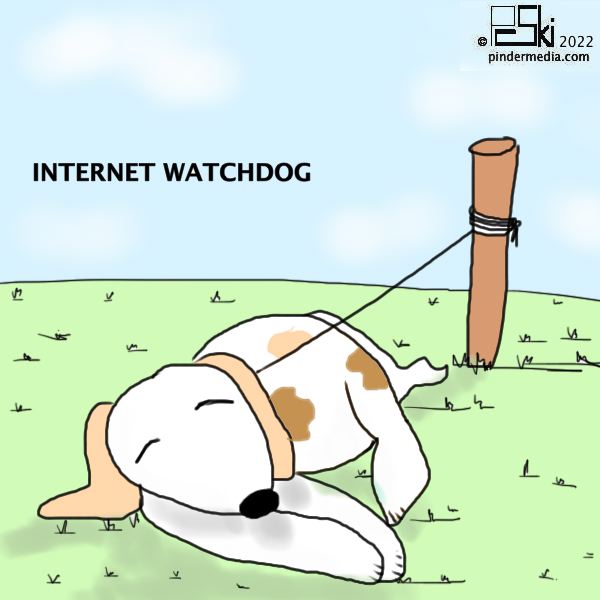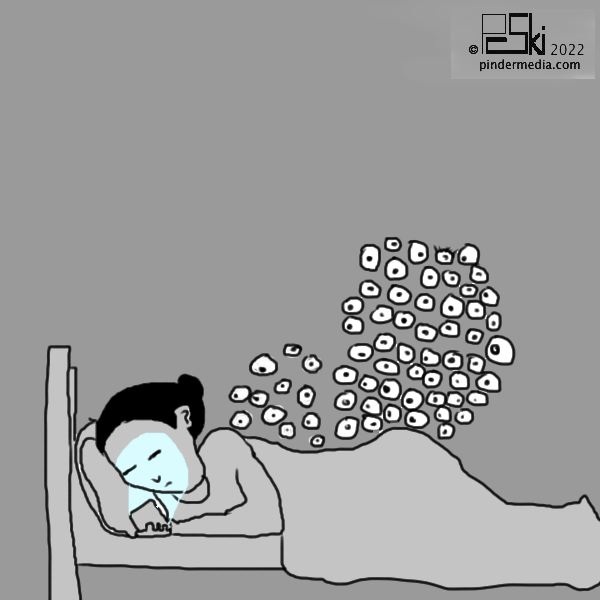 cyberbarf
THE FOUR Gs COMMENTARY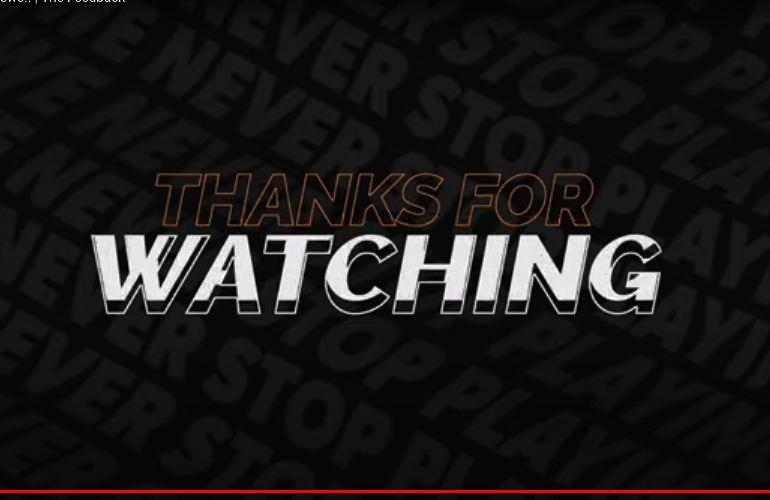 In October, we wrote about the current status of the new G4. Little did we know that in less than a month, G4 would collapse in upon itself. And in its entrails, nasty accusations among staff and ex-members of the G4 community.
After mass layoffs less than a year after its return, ComcastŐs online network G4 shut down suddenly on October 16, 2022. According to a report from Deadline citing an internal email from Comcast Spectacor CEO Dave Scott. "Over the past several months, we worked hard to generate interest in G4, but viewership is low and the network has not achieved sustainable financial results. This is certainly not what we hoped for, and as a result, we have made the very difficult decision to discontinue G4's operations, effective immediately," Scott wrote.
The last remaining talent and staff members were not informed of the shutdown. They learned of their demise through social media stories.
Former G4 employees who requested anonymity due to the signing of nondisclosure agreements told The Washington Post that staff were locked out of internal communication services like Slack and Google Drive without immediate explanation. This came after crew from Arena, a show produced as part of a crucial deal with the WWE, quit a week before, according to ex-employees.
At one point, G4 had more than a million subscribers. But the engagement or views of streamed content barely hit a fraction of that amount, which is the inverse of normal YouTube or Twitch streamers having more views than subscribers. Some digital media commentators believed that based on views and YT algorithms, G4 was barely making $20,000 a month in revenue to support a large studio and staff of more than 100 people.
Many people blame the sexist rant by game host Frosk for alienating G4's core fan base, but it was more than politics that killed the Comcast goat.
The premise problem was Comcast moving a cable show infrastructure onto a digital platform whose culture is mostly a single person, single camera content creator. The old nostalgia wore off after a couple of months. The staff was struggling to create TV when it should have been learning how to create a new fan base.
Fired employees grumbled that it was somehow the fault of the old guard. But many original staffers scoffed at the notion. "The old G4 lasted 12 years. The reboot lasted less than a year," was the counter-punch.
The reboot G4 went through at least three layers of management before the CEO pulled the plug. It is not that the corporate parent did not spend money, but it wasted a lot of it. The network never found its footing when competing against individual influencers, who themselves were inspired by G4's original iteration. Expenditures for guest talent appear to have played a role in the closure. According to multiple G4 employees interviewed by The Post, some high profile creators demanded day rates of $25,000 to $30,000 when invited to appear as guests on G4. It was also leaked that some of the core MCs were being paid up to a million dollars when the network launched early in 2022 while most were in the hundred thousand range. Most of the on-air talent came from their own streaming channels with the network's hope that their followers would join them in the new venture. It did not work out that way.
Instead of elaborate skits and sets, in the end G4 relied upon video podcasts - - hosts sitting around at table talking about movies, comics, games or life in general - - which should have been the core programming at the beginning.
Instead the new G4 succumbed to the Four Gs: GREED, GIMMICKS, GLORY AND GRAMPS. Greed in the sense that Comcast was trying an IP cash grab with the re-boot to tap into the large, growing gaming industry. GIMMICKS were the old, tired original bits that the shows pushed forward without much positive results. GLORY was the faux independence and fighter mentality without a battle to win due to network and legal restrictions placed upon the talent. GRAMPS . . . how younger viewers perceived G4 as an old man trying to tell them to get off their digital lawn.
This shut down did not come out with a sad cry from fans but bickering and social media sniping on who to blame for its collapse and failure.
RIP G4. You came back on life support and ended with a whimper. You never stopped playing. You never stopped bleeding money.
cyberbarf
BARF BAGS COMMENTARY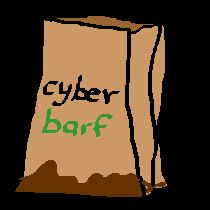 Barunson E&A, the production company behind the Oscar winning film Parasite has joined hands with blockchain company Lambda 256. a unit of the operator of Korea's largest cryptocurrency exchange Upbit. They want to tap into active movie fans by creating a community based on NFTs (non-fungible tokens). The two companies aim to create an NFT-based community for movie fans. It is unclear what this really means, but if you look at selling NFTs like old movie posters or trading cards, there may be a few tech-savvy kids who may want collect scenes from their favorite movies.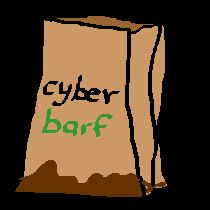 Core Scientific, one of the largest publicly traded crypto mining companies in the United States, raised the possibility of bankruptcy in a statement filed with the Securities and Exchange Commission. The company also disclosed that it will not make its debt payments coming due. Core's stock was down as much as 77 percent following the announcement. Core mines for proof-of-work cryptocurrencies like bitcoin. The process involves powering data centers across the country, packed with highly specialized computers that crunch math equations in order to validate transactions and simultaneously create new tokens. The process requires expensive equipment, some technical know-how, and a lot of electricity. Core, which primarily mints bitcoin, has seen the coins lose 70 percent in value, paired with greater competition among miners - - and increased energy prices - - have compressed its profit margins. Also, exchanges are now looking to new ways to create blockchain without the expensive and time consuming mining process.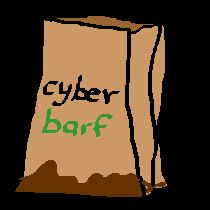 It had to happen sometime: the rise of the crude, racist site hacker. The New York Post and Fast Company are news outlets that recently had site security breaches. The Post confirmed it was the victim of a hack. The perpetrators defaced both the newspaper's website and Twitter account with racist and sexist headlines. Fast Company fell victim to hacks that let the culprit send racist notifications to Apple News users. The publication went so far as to shut down its entire website while it addressed the incident. The hacker claimed to have exploited weak password security in WordPress that let them steal employee login info, password hashes and draft articles.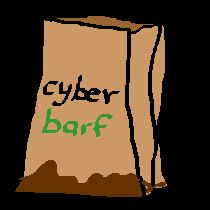 Bloomberg reports Meta Platforms Inc. shareholders are paying dearly for its spending on the metaverse. The Facebook parent's market value has collapsed by a whopping $520 billion in the past year, and now itŐs on the brink of getting booted from the ranks of the 20 largest US companies. Investors are worried about with ballooning costs to fund its version of virtual reality and a decline in site revenue. The metaverse really has not gotten any traction as a viable business, entertainment or necessary medium for consumer interaction.