cyberbarf
WHAT GOES UP COMMENTARY
The Alan Parsons Project has a hit song that versed: What Goes Up, Must Come Down . . . .
It seems like a right of passage of every modern generation to get caught up on the gambling, strike that, investing in the stock market. In South Korea, twenty (20) percent of all citizen wealth/savings is in stock accounts. Seoul has some of the most expensive real estate prices in the world so young people cannot afford a downpayment or apartment deposit. They are looking for new ways to make serious money. Many bet and lost in a crypto scandal - - some stolen funds but most got burned with the crypto market value bubble burst. Again, novice investors only think the stocks, bonds, coins only go up in value. Maybe, if you have a decade long perspective on such an asset class. But most are hourly watchers of their stock screens - - - and panic buys and sells which is the worst investment strategy.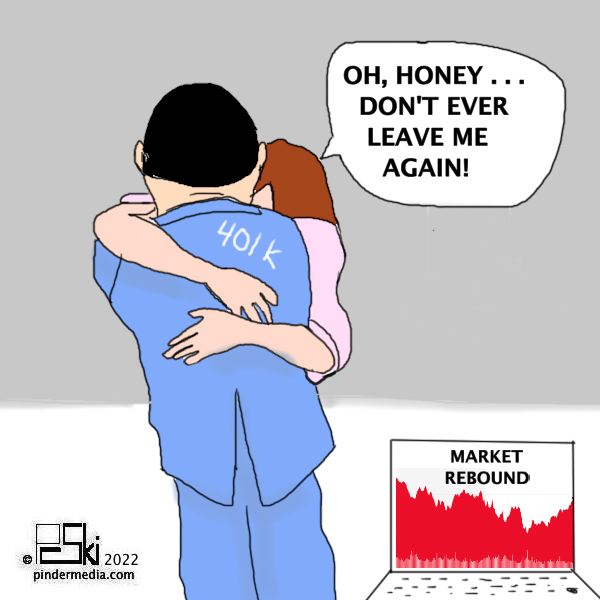 Even in America, in the 1990s and the early oughts of 2000, novice investors would open up a brokerage account and just buy SYMBOLS, JUST LETTERS, not knowing the name of the company or what was its business. It was the new currency path to quick wealth. Everybody was doing it. People and friends were making money by doing very little. It was bad enough to risk your own savings or college fund, but many hardcore players borrowed money to buy stocks. The more money invested the greater the profit reasoning only works if the stock goes up. Stocks never take off to keep soaring. It is a cycle of ups and downs so no one can really time the market with buy and sell orders.
Many corporations found out that the retail investor appetite for stock shares could be leveraged for their own benefit. Instead of raising salaries, companies started retirement accounts funded by corporate shares. Workers seemed to be happy with this matched 401(k) retirement savings accounts. Many corporations found it easier to print their own money by selling shares in subsequent batches. It was cheaper than issuing bonds and repaying the sums with interest.
The stock market is like any other market. It is driven by supply and demand. A new company listing (an IPO) usually draws a lot of attention in the past, it was priced to jump on the first day. But it is usually oversold before the open which is the reason for the sharp increase in its price. At one time during the frenzy, companies with no earnings and weak business plans suddenly were worth billions more than real companies like General Electric or JP Morgan. What happens when those high flyers fall? It is a game of musical chairs to cash out even at a loss. Small investors are usually the last people holding the worthless shares.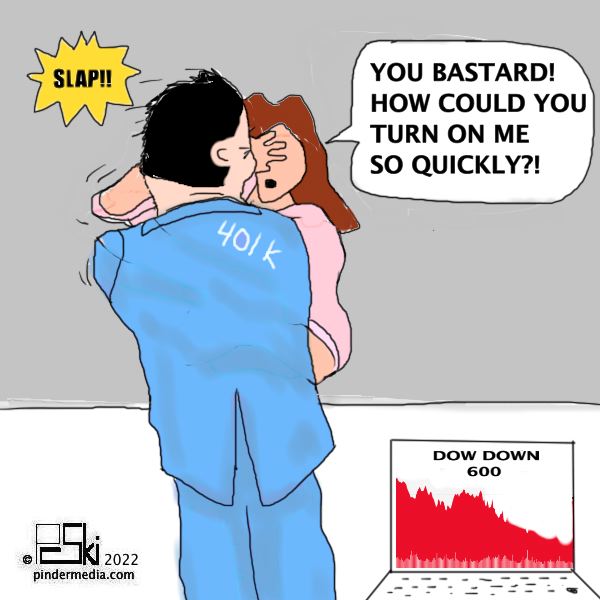 But that does not stop some from continuing their quest for stock profits. But for those who do not learn their lesson but think to themselves that they can hit it rich the next time are not investors but gamblers. Gambling is an addiction that smooth operators can easily parasite money from the foolish (this also includes the government through lottery sales, the worst pay of all games.)
In reality, in a person's lifetime there is one true opportunity to hit a stock jackpot. For boomers, it was probably Apple or Microsoft. If you bought near the ground floor and held on for the past 30 years you would be a multi-millionaire. But most investors do not take the long view of investing--- they see their account balance go up and down by the minute, day, week and month. Anxiety plus a lack of understanding feeds the buy and sell urge instead of holding for the long haul. Some of the great mutual fund pioneers said that for the average investor, you need to sleep well at night by not worrying about capturing a flyer before it rises. The formation of index funds to lessen the risk of individual stocks was one method to get a good night's sleep. Research and buying good solid growth companies was another way. The advice most prudent was once you bought a stock, forget about it. Read your monthly statement but live your own life instead of being obsessed with a daily market screen.
2022 has been a year of high inflation, global economic upheaval in product distribution chains, the after-effects of the pandemic and its variants, and a choppy employment picture. All those doubts are magnified in the turbulence of the markets. No one can predict what will happen in the future, especially in the stock market.
iToons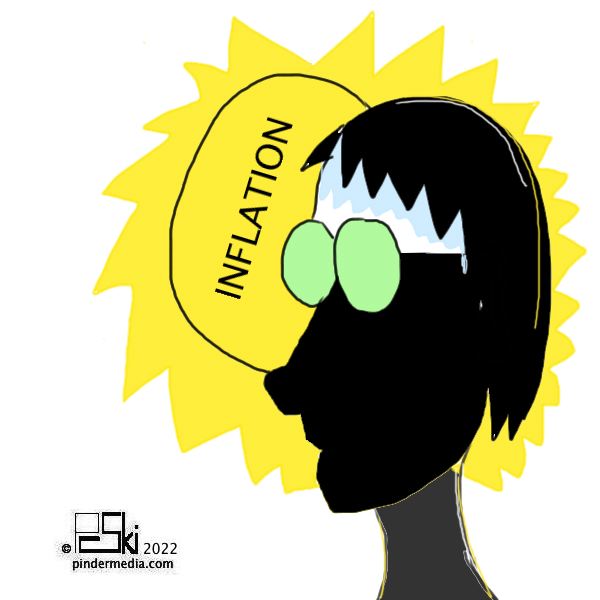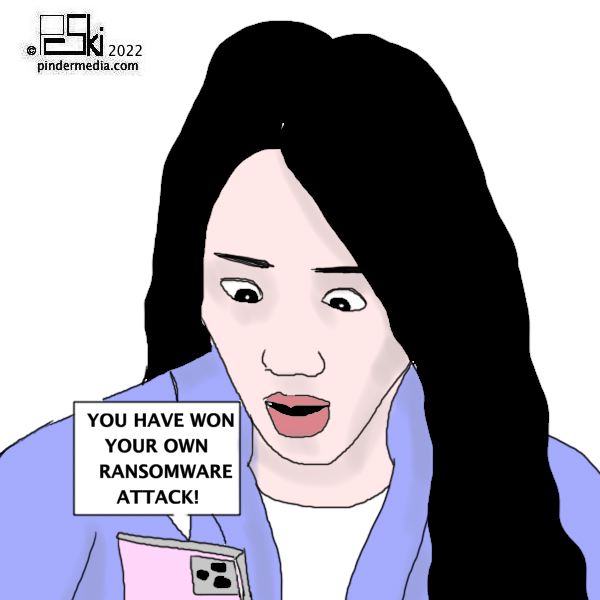 cyberbarf
BARF BAGS COMMENTARY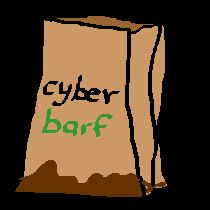 Several LIV golf players, who signed multi-million dollar bonus to join the rival tour, sued the PGA for anti-trust violations. It is hard to claim a monopoly damage when these players made more in their short LIV career than they could have on the regular tour. LIV players are upset that they cannot play in the PGA championship - - - but they are no longer active members in the PGA so why should they be able to compete in the PGA event? It seems an excessive amount of greed has poured into some people's brains.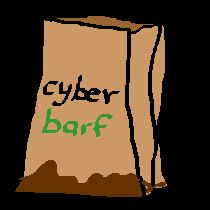 Last month, Choco Taco parent company Klondike confirmed the news after fans learned that chocolate-waffle taco treat would be disappearing. Klondike, which is owned by Unilever, cited a need to "ensure availability of our full portfolio nationwide" as the reason for pulling the product. The strong consumer backlash has made the company re-think its position. It said it will try to figure out a plan to bring back the chocolate ice cream treat in the future. It sounds like the same appeasement plan Taco Bell devised when it eliminated the Mexican Pizza. Customer outcries brought back the dish, but in such limited quantities that it is often sold out at stores. It's back but not available!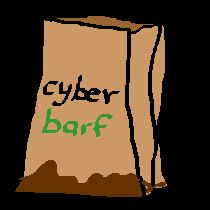 Robo-Cup celebrates its 25th anniversary. The robotic soccer players took the world by storm when first introduced to show how machines could be programmed in real world situations. But in the past decades, even organizers lament that the robots themselves have not developed increasing skill levels in the game. There are no rapid breakaways, no bicycle kick goals or leaping goalkeeper saves hat humans do all the time at the pro level. But as machines become more dominate in the work place, is it real victory that robots cannot play soccer as well as humans?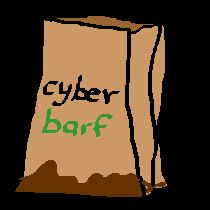 Warner Brothers axing Batgirl movie, a huge slate of animation titles, and removing old shows from its HBO platform has viewers and industry people perplexed and mad. The Batgirl and other unreleased films were canceled after completion in order to get a huge tax break. That did not sit well with the producers and staff of those projects who spent years making a film that no one will ever see. But it shows that the creative field is not run by creators but tax accountants.
cyberbarf
FOUND BUT NOT LOST ON THE INTERNET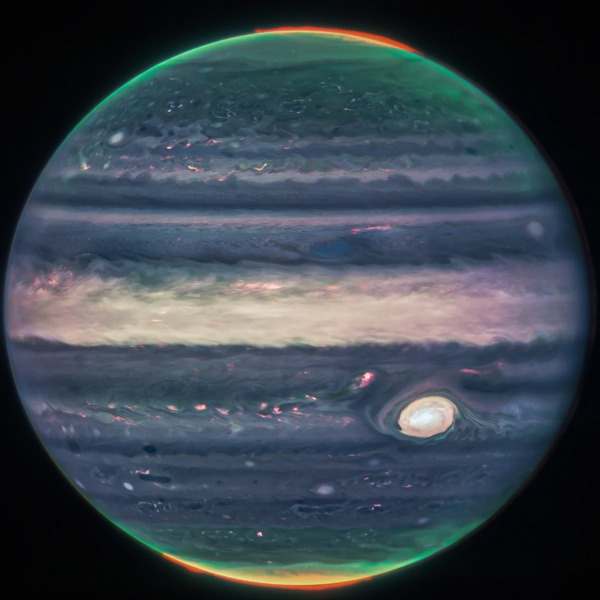 Since mankind opened its collective eyes, we have been looking up to the sky. For answers. To our own existence. To see how really small we are in the vastness of the universe. The curiosity of space has led to many technological breakthroughs. The latest, the James Webb telescope, has brought new and exciting images of Jupiter to our world. It looks like a modern painting. We wonder how many school kids will have this poster hanging on their walls.
Source: NASA
Bacon has been debated as the best food of all time (well, in some circles but not all parts of the world). As a result, food debates are often subjective and highly personal. But let science have a chance at it. An Iowa State student decided to have a crack at it: trying to determine the BEST way to cook bacon. Now, most people throw some strips in a hot pan and let it sizzle in its own fat. Some prefer to bake their strips in an oven. In Asia, pork belly (which is as thick as 10 slices of bacon) is grilled over open flame and cut with scissors into bite size pieces. Check out the results on her IG post. As in life, nothing is simple.
Source: Daily Mail (UK)/IG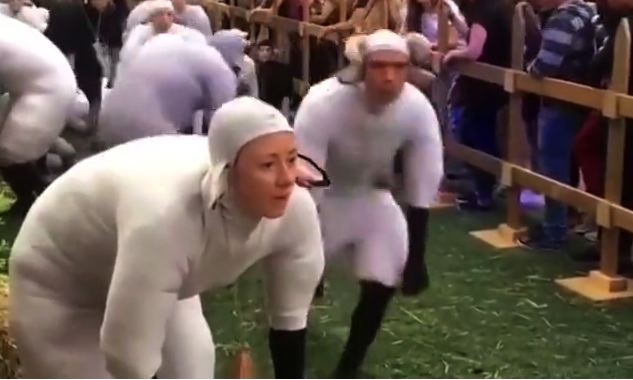 A Canadian dance troupe decided that their next project would be dress up as ship and run around a pen for more than a half hour. Oh, kay . . . . art is in the eye of the beholder but would not real sheep be more what the kids wanted to see?
Source: Daily Mail (UK)