iToons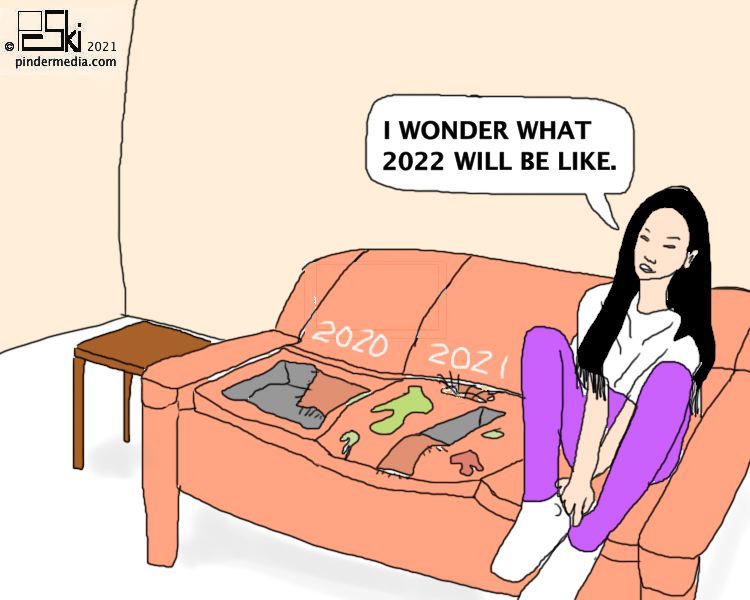 cyberbarf
BARF BAGS COMMENTARY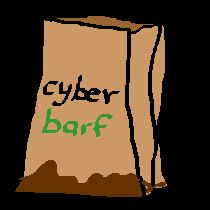 A Chicago sports writer recently said "Social Media is the most destructive force in our lifetime." He is an old school journalist. He concedes that there may be some good social media sites can do, but mostly it breeds a harmful and destructive environment.
There is some truth in his statement because traditional media, newspapers that had ethical codes of reporting the truth, have been usurped by the utility of anyone posting anything about anyone at any time without any responsibility or consequences. If people are relying upon social media for their "news," then society is a broken mess.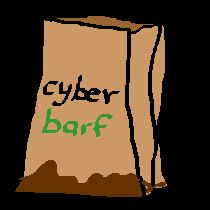 A local car repair shop sign had this new year words:
20 MEH
21 MEH
22 PROB MEH
The latest surge in coronavirus puts the pandemic squarely into year three of lockdowns, government restrictions and the dreaded phrase "the new normal." If one is old enough to remember, after 9-11 many Americans complained that "the terrorists had won," when flight restrictions were imposed at security check points. People felt their freedom and liberty was being taken away by outside forces. Today, one could compare the virus as further taking away people's freedoms - - - assembly (how many people can meet), association (how your business has to operate or not) or travel (the idea of vaccine passports and quarantines). 2022 was pushed in early 2021 as the chance for the world to get back to living of 2019. That seems to be a remote chance now.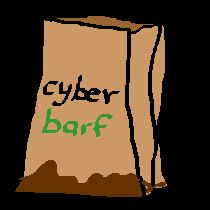 A long time ago, in a situation far, far away, when I was a collegian reporter I did many stories on the proposed Americans with Disabilities Act. It was a proposal to help handicapped people navigate the routine aspects of daily life: like going up stairs, opening doors, steady one self in space. The sticking point for me was that many sources said the law would not help just people in wheelchairs but those with temporary disabilities like a broken leg. Navigating the world on crutches is not an easy task to master, they said.
Well, four decades later, I find myself with a dead dominate arm after a parking lot fall. A shattered elbow has been cast then splint. The recovery period may be a year of rehab. I thought I was ambidextrous as a child, playing sports left and right handed. But now, everything takes 5 to 10 times longer to accomplish using just my left arm and hand. At rehab, an older gentleman coming off knee surgery remarked, "Growing old sucks."
So this month's issue may seem a little lighter than normal. The reason is that I can barely type with both hands. And real work takes priority over the personal web pages.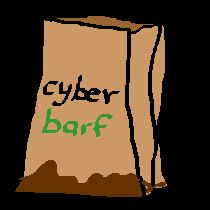 The iToon above was the first attempt to return to normal editorial cartoon. After three weeks of rehab, I got enough strength and mobility in hand and wrist to attempt to digitally draw a cartoon.
People often lament the end of the year. Past resolutions never met. Introspection can be hard. One sums up the gains and losses in your life. Set new near term goals. Everyone should hope for a healthy, happy and good new year.
I used the sofa as symbolism for people being literally stuck for the past two years on the couch in lockdown mode. The zoom conference system has been beneficial to maintain business relationships and work. But it still falls short on social interaction. If you sit in one place too long, your spot gets worn out. That is the message of the cartoon and the message for the New Year. At some point, we have to get up and move forward.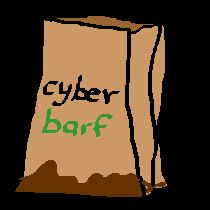 Netflix quickly axed additional episodes of the live action remake of COWBOY BEBOP. The Japanese anime legendary series from 1998 continues to be a popular series. Netflix's attempt to do its own version was mocked before it even aired. Hollywood has a hard time taking animation into live action (we are looking at you GHOST IN THE SHELL). The lure of these projects is that some producer thinks a strong fan base in the original content will carry over to make the new one successful. Wrong. Dead wrong.