cyberbarf
HOLLYWOOD POACHERS ENTERTAINMENT
The Korea Times reported a growing number of film production companies are expanding their specialties from just making films to creating drama series as a way to adapt to the ongoing impact of the COVID-19 pandemic. The aggregated revenues of the local film markets, which include domestic sales of movie tickets as well as online releases and exports, reached 1.02 trillion won ($822 million) last year, down 60 percent from the 2.5 trillion won during the prepandemic year of 2019, according to data from the Korean Film Council. Aside from very big releases like Spider Man: No Way Home, most films underperformed at the box office. As the film industry reeled from the impact of the pandemic, filmmakers crossed over to the small screen as a way of adjusting to changes in the market and in the ways audiences consume content. Local film production company Siren Pictures paved the way for success by producing Netflix's Squid Game. Suriname, one of the most anticipated series of this year, is coproduced by Moonlight Film and Perfect Storm Film and directed by Yoon Jongbin, best known for films Nameless Gangster and Kundo.
Korean films and television series are a hot commodity. An international audience found Korean storytelling different and appealing to romantic-fantasy notions. Isolation and loneliness fostered a wave of popular romance series like Crash Landing on You, which is still a global top ten rank two years after its finale. New audiences are amazed by the quality of acting and production values; they are treated to cinema quality shows in the living room.
Yonhap News Agency reported that some of the most talented South Korean directors of popular TV series are poised to begin their Hollywood career amid the unprecedentedly strong presence of Korean content across the world. Director Lee Myung-woo, who helmed the action comedy The Fiery Priest in 2019 and the crime thriller One Ordinary Day in 2021, signed a contract with the American talent agency Creative Artists Agency (CAA). CAA is one of the biggest management agencies in North America, representing film makers, screenwriters, actors and sports people including Steven Spielberg and Tom Hanks. Lee is expected to be the showrunner on an English-Korean language series based on a true story of a Korean American musician.
Lee Na-jeong who helmed the series Love Alarm in 2019 will also go to Hollywood. She inked a deal with Brillstein Entertainment Partners last year, which has a number of production studios and Hollywood stars under its wing. She became the first Korean female TV director to have joined a U.S. management agency. The recent boom of Korean shows in the world led by the sensational survival drama Squid Game (2021). Some leading Korean film makers have already waded into Hollywood, driven by works of big name directors like Park Chan-wook and Bong Joon-ho, who trailblazed Oscar success with his movie Parasite.
Filmmaker Jang Joon-hwan of the 2017 political film 1987: When the Day Comes is working on a project to direct the English-language remake of his 2003 science-fiction cult movie Save the Green Planet! which will be produced by the Korean entertainment powerhouse CJ ENM. Director Jung Byung-gil, has joined the CAA to direct two English-language projects, including the TV series version of his 2017 project, The Villainess.
Purists of the Korean drama genre are concerned that the Americanization of it will degrade its content and charm. Hollywood movie making is much different than Korean films. There is more corporate collaboration in Hollywood than in Seoul, where the director and writer are the controlling players.
The movie theater business was crushed during the past two years. Lock downs and social distancing rules cratered an entire global industry. It still does not have the will power to recover to fifty percent of its past glory. Part of the reason is that streaming platforms are also poaching talent for both films and TV series. Apple TV is banking on a big budget Korean immigration story, Pachinko, to wedge itself into the international market.
Still, the rush to apply Korean content to American and English audiences can be a risky proposition. But Hollywood is basically devoid of new ideas (it grinds out franchise movies not for any quality control but because kids have to go see them because their friends have gone seen them so they do not want to be left out.) Netflix has spent hundreds of millions of dollars in Korea to make local and regional content. Disney Plus has also started a Korea platform channel. It will be unknown if these expensive exploration projects into Korean storytelling will be profitable.
iToons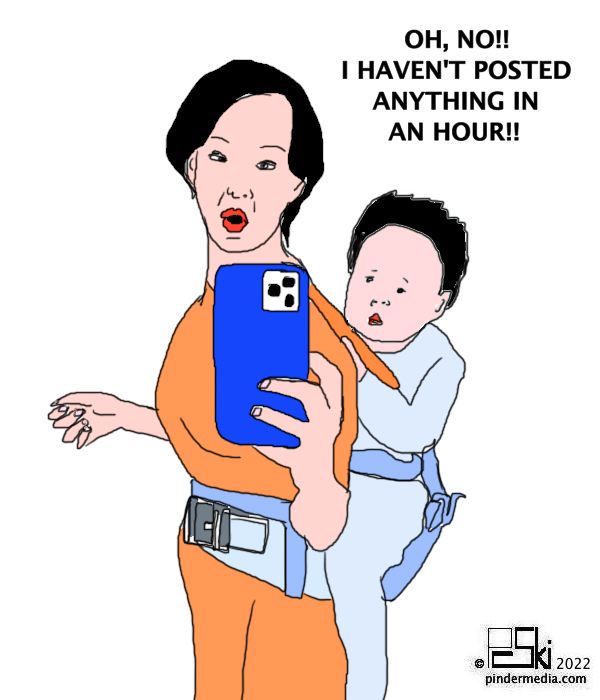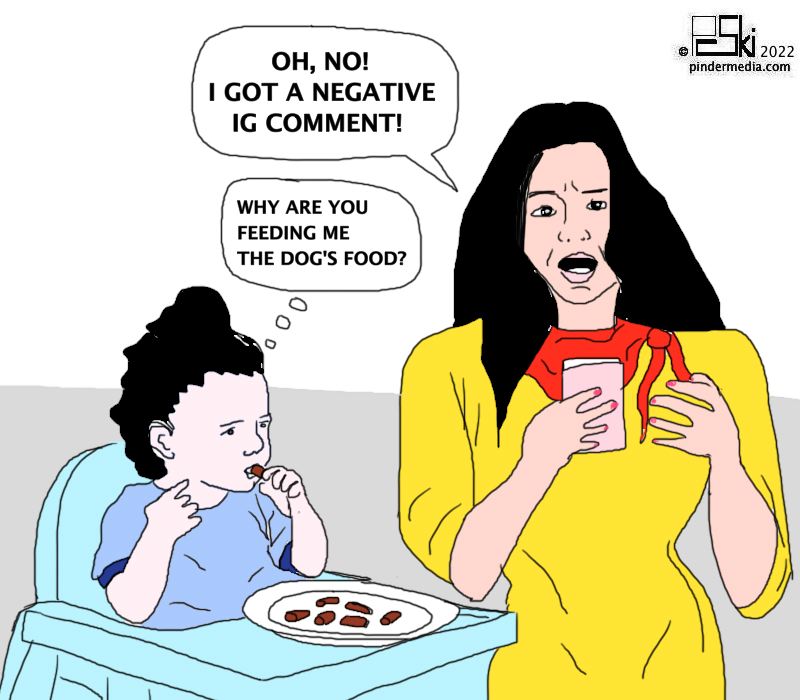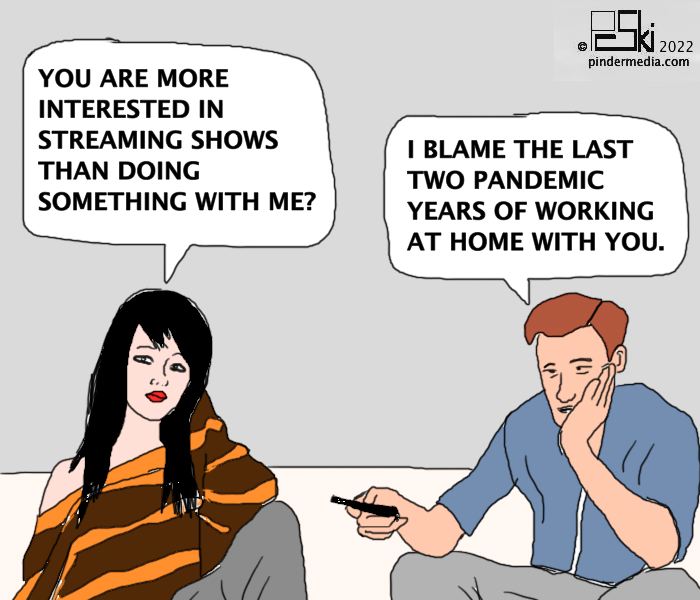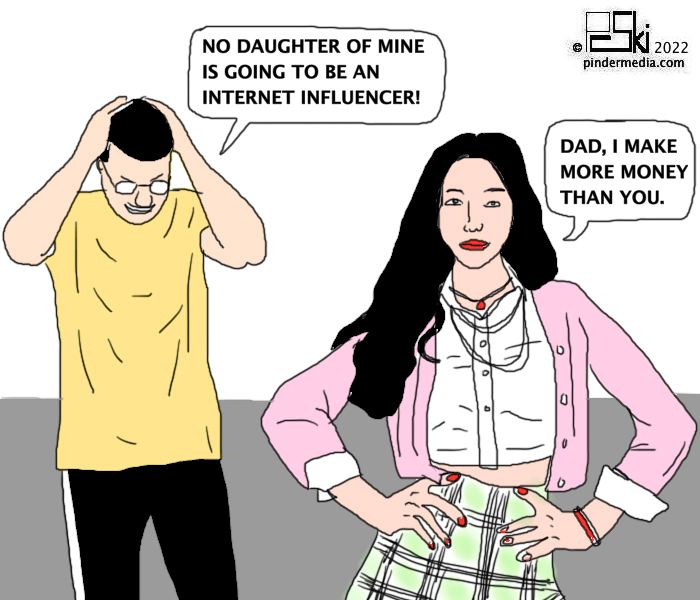 cyberbarf
SISTERS SATIRE
Sisters are a complex family dynamic. There is a built-in rivalry. There is competition for the affection and attention of their parents. Growing up helps them train for the combat battle in the real world: dating, career and heartbreak. They judge their own life on the status of their sister's life.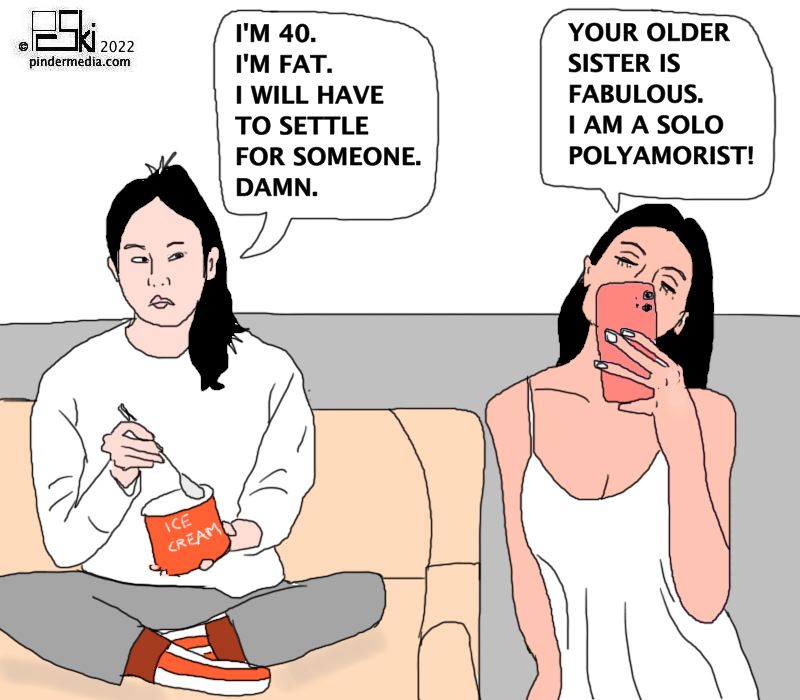 In some cultures, good girlfriends call each other sisters. It shows the closeness of their bond. They may hang out together more than their regular, biological siblings.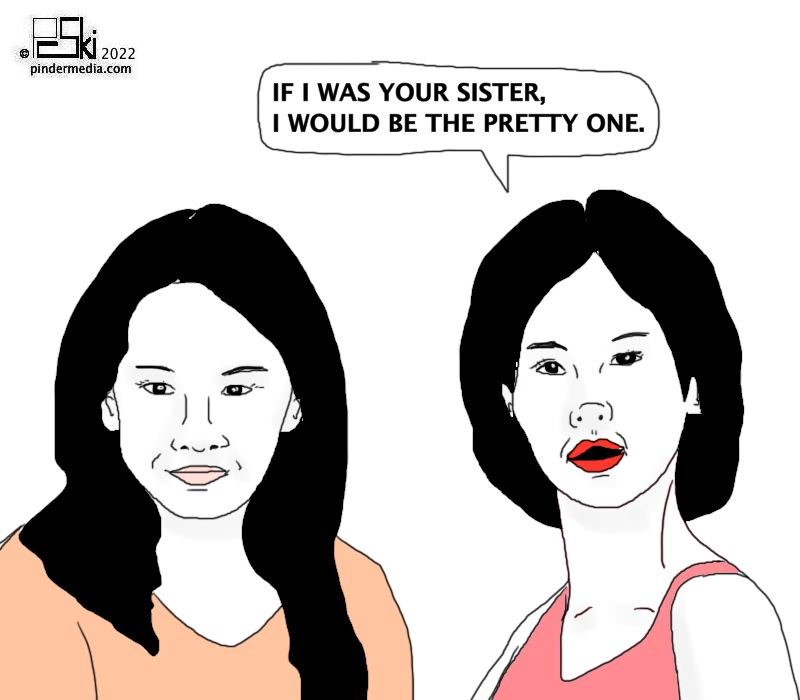 One of the biggest issues between sisters is appearance. Appearance is the currency to get attention and a great boyfriend to get one out of their house drama. The cruel cut-down is the intellectual knife used to compliment each other.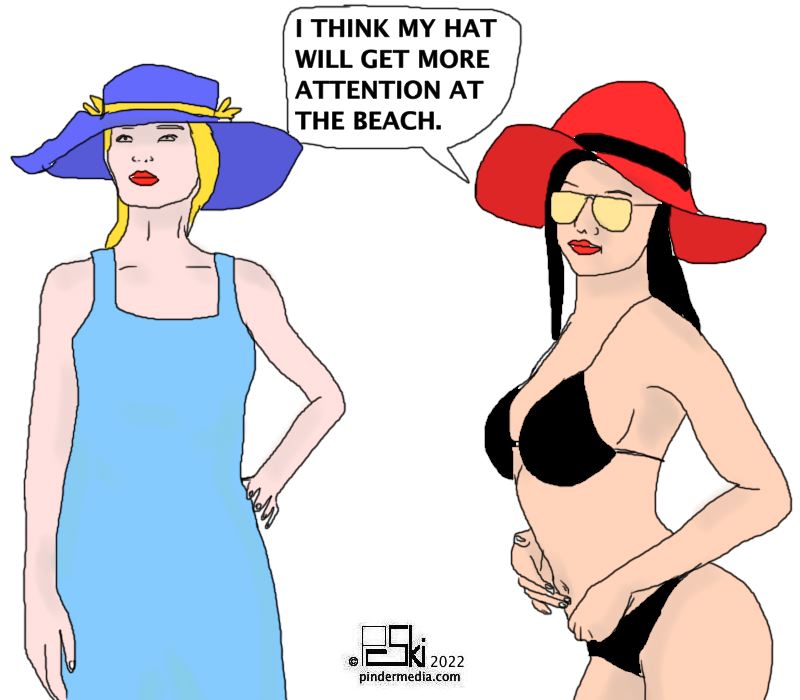 Of course, intellect is not necessarily a sister's strength. Meanness is often the tack taken when cornered by your angry sister.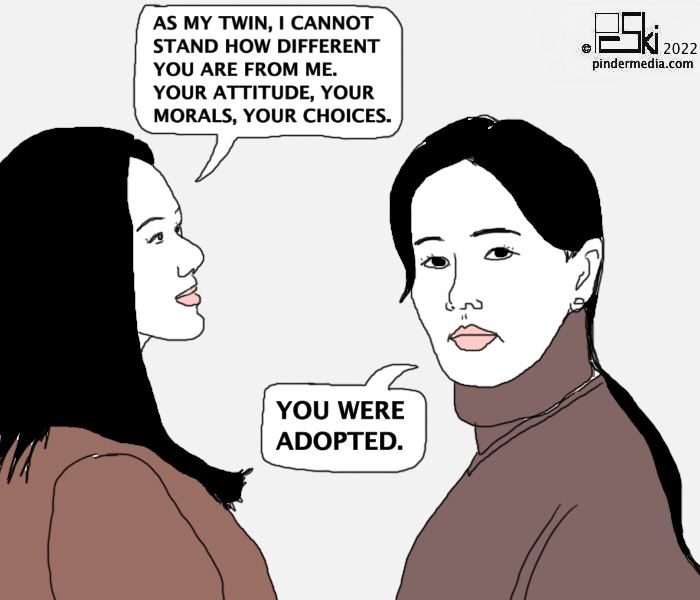 They may share friends which can also lead to conflict.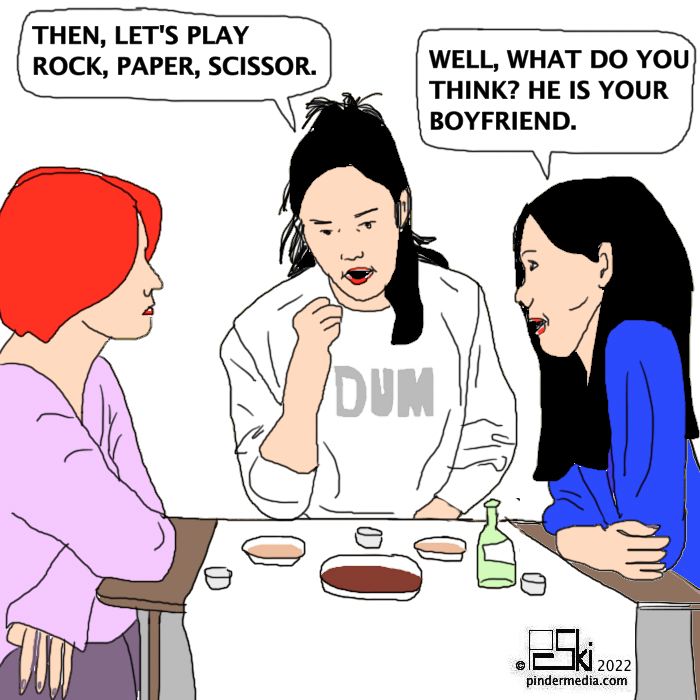 Whatever the situation, in the end blood is thicker than water. Or at least, watered down blood.
cyberbarf
BARF BAGS COMMENTARY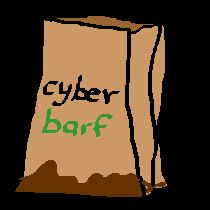 The United States is on pace to have a record number of weddings in 2022. The most weddings since 1984 may be caused by many couples who put off the ceremony and reception for a year because of pandemic lockdown restrictions. People who had large wedding deposits do not want to forfeit them, so 2022 is the end game.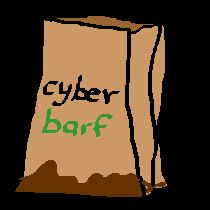 Meanwhile, in South Korea, marriages hit an all-time low in 2021 (192,500 down 10 percent from 2020-- another record low). A recent poll indicated that only 2 of 10 singles in Korea went on a date during the pandemic. It seems young people are decided that marriage is no longer a priority or societal obligation. Many singles, especially women, value their careers and independence more than marriage and having children. South Korea's birth rate has plunged into negative replacement (0.98). Also, divorces continue to rise. Once a cultural stigma, divorce is now acceptable. Even with most courts closed or restricted, 107,000 divorces were finalized in 2021 (down only 3.9 percent from 2020). The fastest growing divorce group are the silver separators, those couples who have been married for more than 320 years. The second largest group are couples who were married for less than 4 years.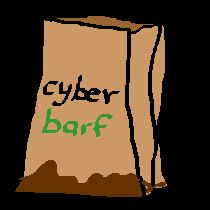 World governments have raised the white flag and surrendered to the COVID virus. The latest variant has caused a massive surge in active cases. In South Korea, more than 10 million people had active cases of COVID in March. That is 20 percent of the total population. In 2020, the government panicked when there was a 1,000 active cases. The large infections have created less case load rates, but the pure number of serious cases exceed those 2020 levels. But no new restrictions are going back in place because the economy and debt-burdened middle class cannot survive with a return to normalcy. Experts no longer state that herd immunity is achieved or is achievable as the virus continues to mutate at will.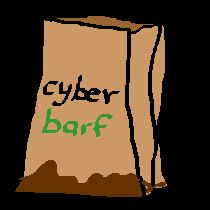 April is tax season. Citizens struggle gathering up their statements and receipts to sweat out the annual stress feardom of paying money to a government that no one cares how much it spends or wastes. Taxpayers have become apathetic sheep when it comes to the filing and paying taxes. The wolf tax collectors are a real pain. If you add up all the public debt in America, it is more than the Gross Domestic Product. In other words, it is impossible to pay back. So the debt can get kicked down the road like a third world inflation stressed nation burning 100,000 bank notes to light a cigarette.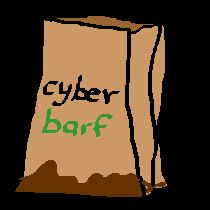 The illusion that is being spread is that inflation is not an issue. Things will be fine. Blame it on the pandemic. Politicians are always in sugar coated re-election mode. But when a cart of groceries cost $80 six months ago and now it is $150, eyes have to be open. There was a massive paper cup shortage in January; a biscuit shortage in February; and March intermittent dairy shortages. A cycle of empty store shelves still plague retailers. The supply chain dragon is an untamed monster at this point in time. On-line shopping has exploded in the pat two years, but the powerhouse giants are also feeling the effects of shortages and inflation. The happy talk is meaningless when you have the reality of paying monthly bills.
cyberbarf
FOUND BUT NOT LOST ON THE INTERNET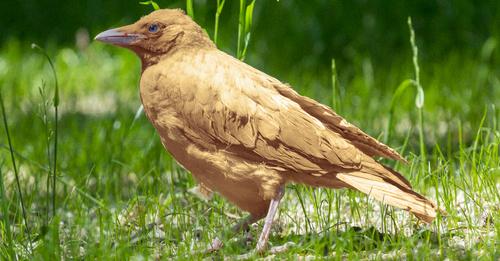 CROWS EVOLVE BLOND LOOK CONCLUDING 17 MILLION YEARS GOTH PHASE.
You can photoshop anything to make any point.
Memes and political cartoons are filling feeds as humor is a necessary tonic in troubled times.
Source: The Onion