cyberbarf
ORIGIN LIFESTYLE ERA ICONS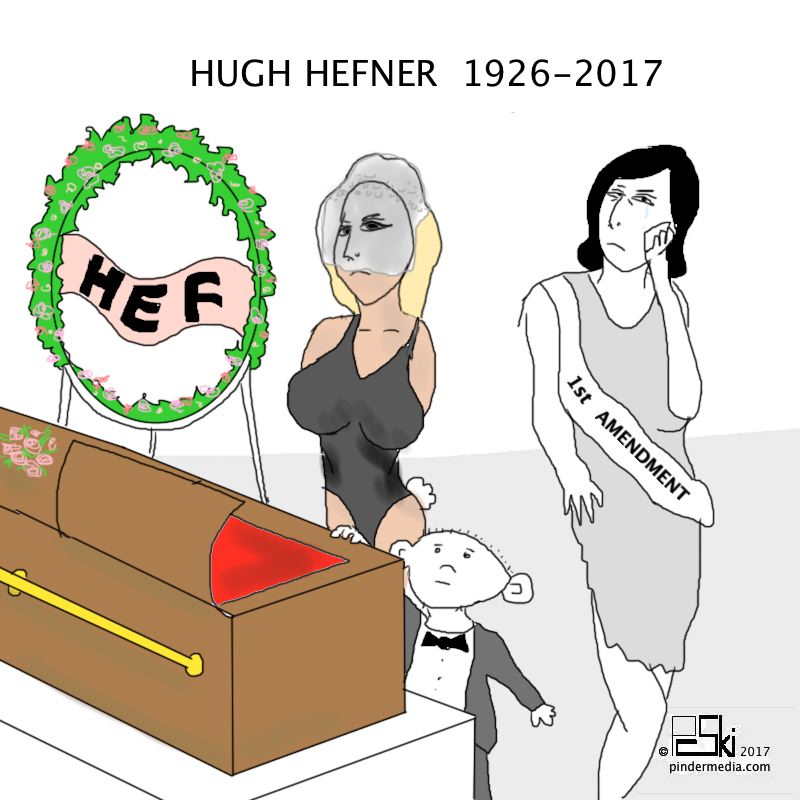 Hugh Hefner was a maverick publisher. In 1953, he borrowed several thousand dollars to start a new Men's magazine. He needed a hook. In the ultra conservative, new suburbia post-war American Dream state he took the back alley, brown wrapper contraband of sex and put it in the mainstream of U.S. culture. Hefner created a new lifestyle - - - the Playboy image, a fantasy he had of himself - - - into a multi-million dollar business enterprise. He helped create brand marketing before the concept was formalized beyond the packaging of a product.
His gamble paid off. He had an American icon, Marilyn Monroe, to be his first centerfold. It was the merger of male fantasy and celebrity reality.
For most there is a thin margin between art and smut. Hefner kept his magazine "classy" while competitors began to emphasize explicit photographs over total content. Playboy magazine was the butt of many jokes when men said they bought the publication to read the articles. But in fact, Playboy was a safe harbor for many of the era's great writers, fiction and non-fiction.
At first, women were appalled by nude centerfolds. When early feminists needed a cause to rebel against, Playboy was an easy target. But for the models and bunnies, most universally praised Hefner's principles that a woman had a right to choose her own path, including her own body. In the time, he paid well and the exposure to 7 million subscribers launched thousands of careers for the women who adorned his pages.
But it was the lifestyle he sold. First based in the conservative Midwest, Playboy Enterprises tuned Chicago into a hip place. Hefner's late night talk show, Playboy After Dark, was a glamorous cocktail party that the average person could never experience in their own lives. Later, the Playboy mansion in LA became a famous celebrity haunt. The magazine lifestyle and articles spawned Playboy branded clubs, casinos, men's clothes and accessories and other promotional materials. The Playboy logo became world famous as well as the shapely bunny suit and ears his club hostesses wore.
In one respect, Playboy magazine became a mainstream cultural publication. Barber shops had the latest issue for patrons to read when they came in for a shave or hair cut. Young boys found their father's magazine hidden in the garage. It was a sex education device before it was formalized decades later in school health classes.
Playboy did not destroy the innocence of American culture as original critics predicted; it helped evolve American ideals. Positions on women's rights, the Vietnam war and protection of the First Amendment's free speech rights were paramount to Hefner. He defended his principles against his opponents.
What turned the Playboy mystic of uncovering the next girl-next-door was the girl-next-door having her own web cam shows. The internet unleashed an ocean of free pornography that made one aspect of Playboy's business model obsolete. While other magazines got cruder, Playboy did not. It kept to its artistic aesthetic roots. But 18 months ago, Playboy decided to eliminate nude photographs to concentrate on articles targeting young male readers. (This change lasted for about a year).
The Internet has disrupted traditional publications, including men's magazines. Subscription on-line content has mostly been a failure in sense that viewers can always find a free substitute.
It is ironic that current dumb reality stars in their social media self-indulgence could trace back their own success model back to Hefner. He was the first reality star living his own free love lifestyle. He glamorized his personal life to the envy of Joe Average and even celebrities. He was the first one to do it; he invented "cool" for his generation.
When the First Amendment is being currently assaulted by politicians, liberals, conservatives, academics, government officials and "group think" advocates, we need someone to fill Hefner's big shoes to keep all speech, including offensive materials, sacred for the next generation.
cyberbarf
THE NEW NEIGHBORS ESSAY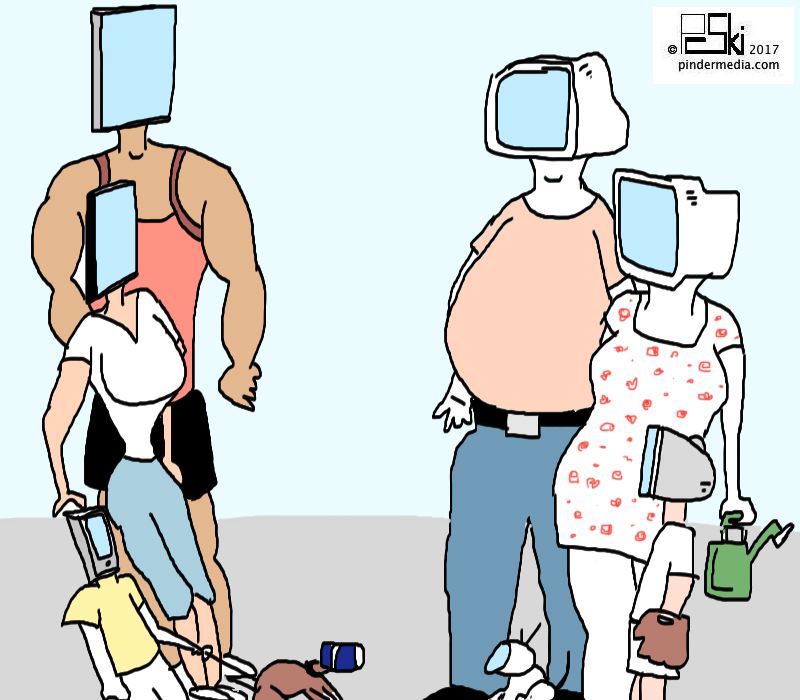 It happens in every neighborhood. An original homeowner raises their family in the comfort of familiar surroundings. Over time, the neighbors sell and new neighbors move in. There is always a hint of dread of what kind of people are moving next door to you. Will they be friendly? Will they be nice? Will they be compatible? Will they be disruptive ax murderers?
The same thing happens with each round of technology. What kind of upgrade will it be? Will it be consumer friendly or a degrade to current features or file sets? Will it play nice with my existing programs and apps? Will it be compatible with my older devices? Or will I be so frustrated that I will become an ax murderer?
We have come across these cultural speed bumps in the past. The new always pokes the old.
Newspapers to radio. Television to radio. Cable to television. Analog to digital.
News reporters and columnists to bloggers, vloggers and YouTubers.
Fan clubs to web zines to "content creators."
But the same thing continues to flow down these ever branching channels. News, information, images, opinion, and entertainment travel by newspaper, radio, television, cable, movies, Internet and apps. It is only the distribution platform that is fundamentally different.
But the youngest generation that adopts a new technology as it own would beg to differ. At the turn of the 20th century, a personal automobile was an expensive luxury. The common worker walked or took bus or rail to commute to work. Remember, this time of change occurred when most rural people still remembered they lived without electricity or indoor plumbing. There was nothing in the cultural lexicon of the Sunday afternoon drive. When cars began to shape early suburbia of the postwar boom, the first family on the block to get a television set was considered cool and perceived as wealthy.
When the mobile revolution started, it was the children who adapted the quickest. Pre-kindergarteners could take their parent's smart phone to play games, manipulate screens and stumble upon in-game purchases to the unwary parent. Parents could not understand the computer age so relied on their children to explain, set-up and use it when it came common place in American households. Parents caught up by necessity when American manufacturing turned into service jobs dependent on computers and computer networks.
But even in new advances, there is push back. When Apple announced its new iPhone product lines, there was some concern from existing users. Consumers are comfortable with the home button and even fingerprint ID for security purposes. The removal of these features for an unknown facial recognition program was unsettling to even the most ardent fan boy. Questions were raised about security and personal privacy since a thief or government agent could force you to stare at your phone in order to open it. The same was true with the removal of the ear phone connector for a wi-fi ear bud. People realized that Apple and other phone makers push technology features to sell new accessories. But some will always feel used and abused by this (calling them downgrades instead of upgrades.)
Smart watches and fitness trackers are an example of an uneven, new platform. Smart watches were tethered to a smart phone in distance and features. The new Apple watch severs that tie with LTE features. Instead of a Star Trek communization medallion, the new watch could be a fully functional, multitasking computer. But after testing, reviewers found that the new device features would cost additional cell phone charges and lower battery life. The new smart watch is another step in the evolution of personal communications, but at what price.
It is clear that Apple continues to want to push its smart wrist device into new fields, such as medical care. It has long range plans to have the watch digitize, in real time, patient charts and medical information.
People are still creatures of habit. Some embrace new things easier than others. Until something becomes easy and standardized in society, there will be hold outs and critics.
You don't have to embrace your new neighbors with hugs and praise to be co-exist in a friendly manner.
cyberbarf
FOUND BUT NOT LOST ON THE INTERNET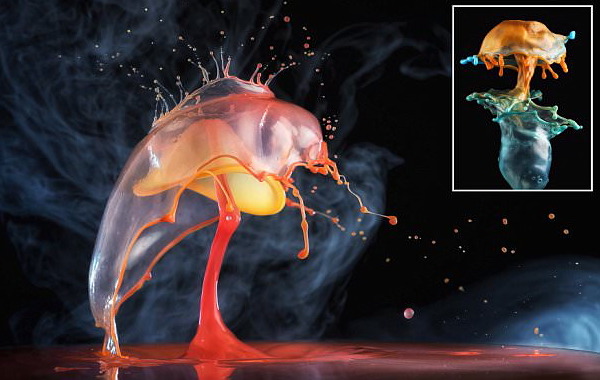 People know art when they see it. A photograph is the capture of light frequencies on an image. But how one collects the image is what makes art interesting - - - as one artist found when taking high speed photographs of paint drops.
Source: Daily Mail (UK)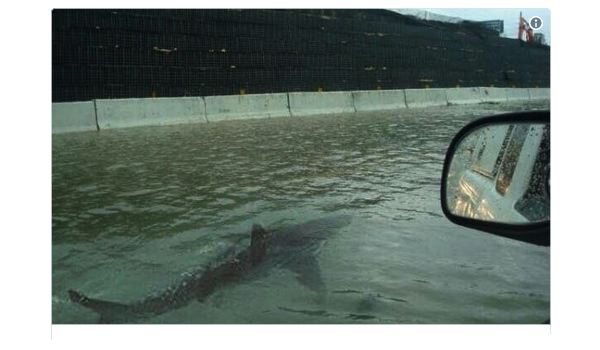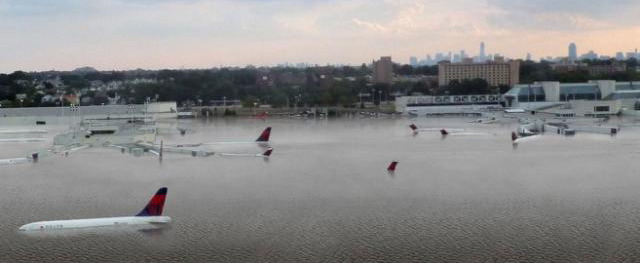 No one has not seen the devastating pictures of the four hurricanes that ravished Houston, the Leeward Islands and Florida. But during these natural disasters, the Internet began sharing trending photographs like the ones above as News. However, these photographs are fake. Clever photoshop skills are illustrative of the propagation of fake news.
Source Various web sites
iToons