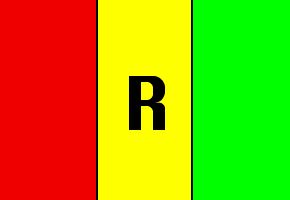 The Sultanate of Clintonia-Rogstaden
---
NEWS, RUMOURS, PALACE WHISPERS
THE LEGENDS, FABLES, TALES AND LORE
OFFICIAL PROCLAIMATIONS, DECREES, RESOLUTIONS & ORDERS
---
CLINTONIA-ROGSTADEN
FOUNDED: December 22, 2005. The consolidation of tiny island protectorates; instead of looking over their shoulders, the natives decided to go back to back, like a loveless marriage, into the future, for mutual gain.
LOCATION: The North Pacific, a region with 6,664 nations.
PEOPLE: Population: 5,000,000 (2005)
OFFICIAL LANGUAGE: Clintonese
GEOGRAPHY: Tiny island; environmentally stunning, lush forests. Comprised of four districts, from south to north: South Clintonia, with Point Schleelong, where gail blows, a natural surfer destination; North Clintonia, with Hillary's Nob, an angry volcanic vent near a crater top; Rogstaden Major, the hub of island commercial-technology; and Rogstadia Minor, infamous for its wild Tosmacco, a highly addictive nicotine-poppy hybrid that was the secret ingredient in the banned Laramie brand cigarettes.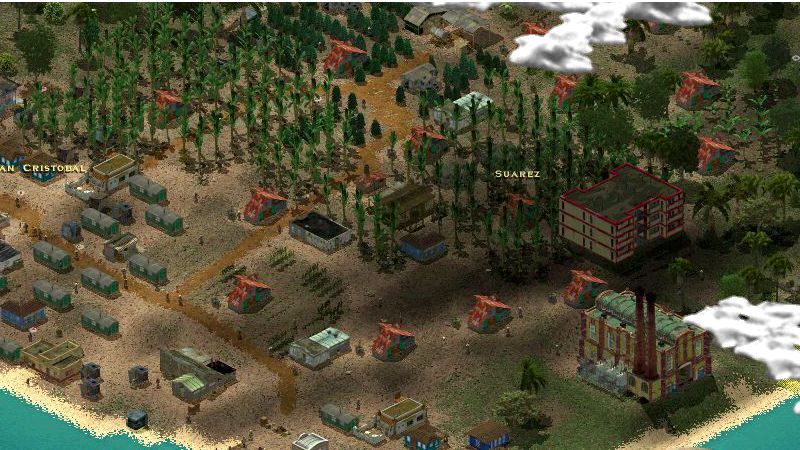 CAPITOL: Historic first imperial palace located in Bozevidere.
GOVERNMENT: Benevolent Dictatorship; UNITED NATIONS Category: Father Knows Best State; Medium size corrupt government balances demands of Social Welfare, Defence, Law & Order. Royal Defence Ministry is leading governmental employer.
LEADER: Sultan "Rush" Rogstaden O'Bannon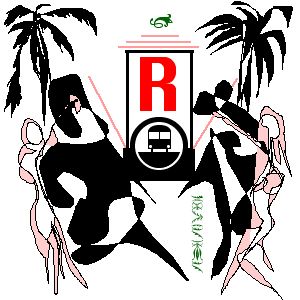 Royal Crest
ECONOMY: Private enterprise illegal; highly efficient black market in Auto Manufacturing
FINANCE: Monetary Unit: The Fundraiser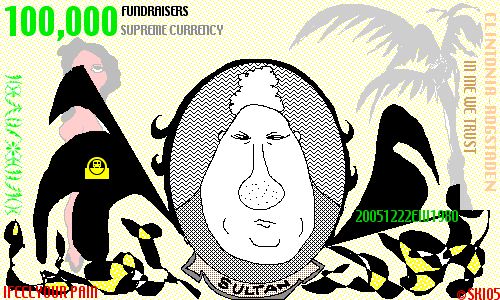 NATIONAL MOTTO: "I Feel Your Pain and I Profit From It"
POLITICAL FREEDOM: Rare; Populus lives their own lives
INCOME TAX RATE: 17 percent
NATIONAL FLAG: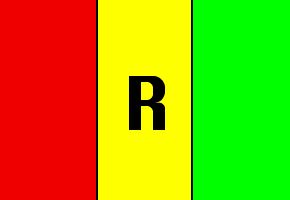 Flag Symbolism: RED, Fertile Island Women; YELLOW, Sunwarmth Happiness; GREEN, Lush Tropical Forests; R, for the Royal Family Lineage, the Rogstadens
DIPLOMATIC RELATIONS: Whatever Sultan Wants, Sultan Gets
NATIONAL ANIMAL: The Gregarious Weasel
The Gregarious Weasel is native to Clintonia-Rogstaden's lush tropical forests.

It is a sociable creature that appears to smile directly at you while others in his clan steal food from behind your back.

The males are constantly in heat, or as the natives call it, "jogging for a flogging;" and are not bashful about mating in public places.

The weasel has no useful economic purpose; its meat unedible because it smells like dead fish upon peeling back the skin; its thin stringy coat cannot be shaped into any marketable goods.

Though having no predators, the weasel will run quickly and hide from any perceived danger; yellow streak along back is clearly visible. Life expectancy is eight years, but may live longer if strangers are generous.

Parade stampede on April 13, 2006 causes thousands of bloody injuries in Capitol.
NATIONAL ANTHEM: "All Hail Sultan!"
NATIONAL TRADITIONAL FOOD: Opium Banana Bisque
NATIONAL FLOWER: The Glory Smile (vaginiterium verticallis), a flower contained on a dense bush.
SULTAN'S FAVORITE MOVIE: " Donovan's Reef"
---
NOTABLE CITIZENS OF CLINTONIA-ROGSTADEN
CALVIN O'BANNON, Brother of the Sultan

"Why do we need elections, anyway?"

VIOLET STEELE, Civil Rights Activist

"Compulsory voting makes as much sense as having the death penalty for attempted suicide."

AARON CHICAGO, Political Commentator

"Elderly gun nuts vote more than others."

BISHOP MELBOURNE WASHINGTON

"It is not for us to question God's devine purpose, no matter how odd or screwed up it may seem."
cyberbarf.com home
©2005-2006 PCPinderski. All Rights Reserved Worldwide.
All characters are fictional. Any resemblance to any actual event, person, territory, issue or image is purely coincidental.