cyberbarf
DIVERSITY CYBERCULTURE
When the term diversity is said in a sentence, it may have different meanings depending on its context. There is diversity in nature: thousands of different species of animals, flowers or insects. Diversity could also mean a broad spectrum of interests, or a full appreciation of all types of music styles.
But in corporate America, diversity has become a trigger word.
In August, Google has fired the employee that authored a controversial memo that suggested men were better suited for tech jobs than women. The 10-page memo, titled "Google's Ideological Echo Chamber" was first reported externally by the tech blog Motherboard. In it, the author says that women are underrepresented in tech because of inherent psychological differences between men and women.
Google CEO Sundar Pichai wrote his staff saying the memo violated the company's code of conduct and "cross the line by advancing harmful gender stereotypes in our workplace. To suggest a group of our colleagues have traits that make them less biologically suited to that work is offensive and not OK," Pichai wrote. "It is contrary to our basic values and our Code of Conduct, which expects each Googler to do their utmost to create a workplace culture that is free of harassment, intimidation, bias and unlawful discrimination."
However, David Brooks of the New York Times called for Pichai to resign. He stated the genetic differences between male and female brains is that male and female abilities are the same across the vast majority of domains -- IQ, the ability to do math, etc. But there are some ways that male and female brains are different. Some scientists believe that there seems to be more connectivity between the hemispheres, on average, in female brains. Prenatal exposure to different levels of androgen does seem to produce different effects throughout the life span. In his memo, the author cited a series of studies, making the case, for example, that men tend to be more interested in things and women more interested in people. Geoffrey Miller, a prominent evolutionary psychologist, wrote in Quillette, "For what itŐs worth, I think that almost all of the Google memo's empirical claims are scientifically accurate."
The termination of an employee who wrote a memo on diversity in itself a crushing defeat to any concept of expression in the workplace when it conflicts with political correctness.
The former Google employee, James Damore, was quoted in the LA Times as being enraged by Google's diversity training. He was supposed to come away enlightened by his diversity training, armed with a newfound sense of empathy for colleagues who did not look like him, a white male. Instead, the software engineer was so enraged by the experience he decided to write a now famous 3,000 word memo and arguing that women land fewer tech jobs because of biological differences. "I went to a diversity program at Google and É I heard things that I definitely disagreed with," Damore said. He said he had some conversations at the program, but "there was a lot of, just, shaming --- 'No, you canŐt say that, thatŐs sexist;' 'You canŐt do this.' ThereŐs just so much hypocrisy in a lot of the things that theyŐre saying."
It is not unusual for white, male employees to be subjected to overt blame in corporate training sessions. Labor laws protect employees against bias against race, sex, religion except when it is not applied to white males. The concept of equal protection does not apply in the general workplace. That is the baseline for Damore's reaction to diversity training.
In a non-biased world, there would be no need for diversity training. Jobs would be filled solely on merit and skill. But the courts are filled with suits from universities and companies where non-protected classes of individuals claim they are being discriminated against in admissions or job action/hiring because diversity policies discriminate against white individuals.
It is also noteworthy that most employment visas to the U.S. are taken by high tech workers. Foreign employment visas help companies whitewash diversity goals at the expense of their own local residents (including minorities).
There is also a tone deafness. One of the major reasons the Democrats (and conservative Republicans) lost the last presidential election was a vote against political correctness. President Trump is the least politically correct leader in modern American politics. Voters were tired of being told what to do, who to associate with, and what to think (a group think mentality is a cancer gnawing on personal freedom and liberties).
The US Constitution provided that freedom of speech includes speech which could be offensive to a certain individual or group. If you want a diverse culture, all opinions, viewpoints and expression should be protected (against adverse actions). This is especially true if the basis for an author's opinions are based on scientific facts. Instead of debating the merits of the memo's points, Google summarily fired the employee. It shows insensitivity toward a segment of their work force, but also Google set a precedent that facts are unacceptable when they conflict with a corporate mission statement.
cyberbarf
BACK TO SCHOOL ESSAY
Readin', Writin', and Arithmetic were the buzzwords in modern American education (even though the last buzzword was not found in my word processor dictionary(?)).
As school begins this month in earnest, it is time for some learnin'.
Text and library books are being replaced by e-books, PDFs and on-line search results. There is a myth that all the information on the internet is true. But since access to the web is so easy, anyone can post anything without it being vetted, fact checked or even questioned by an expert in the field. Further complicating the quest for knowledge is the cultural change that finds personal opinions more important than actual facts. A self-centered viewpoint towards the world around you will circle back to the conclusion that the Earth is flat.
Honolulu became the first American city to ban texting while walking. Most states have laws against texting while driving because distracted drivers are just as dangerous as drunk drivers. But in the past two years, pedestrian injuries have skyrocketed 22 percent because people are not paying attention when they are hunched over on their smartphones while they walk city sidewalks. Many people are walking aimlessly into traffic, into construction warning signs, light poles, mail boxes or sidewalk cafe chairs. Scenes for 1920 slapstick movies are repeated endlessly on city streets. People need to break away from their social media connections to avoid the pitfalls of walking (who would have dreamed twenty years ago of the need for such a life lesson?)
Students, especially in higher education, were interested in government actions and politics. But throughout history, political activism of youth wanes by the time elections happen (youth turnout has been low). In the Internet age of blabbermouth promises and arrogant appeasement to political correctness, more and more voters of all age groups are turned off by the process. The US is currently in a State of Threes: one-third only hear justification of their political viewpoint; one-third only want to attack those who disagree with their positions; and one-third has given up because their is no calm, rational political discourse on real issues or real proposals for solutions. No matter how weird, outrageous or insane a position, anyone can find a like mindset on the Internet
The Internet can be used for good. But it also can be used for evil. People have to be cautious about who you meet or do business with strangers. For example, Amazon has a growing problem with scammers using its affiliated platforms to bilk customers out of their money or personal credit information. Even if it is not indirect, there are robbers who use Craigslist to lure buyers of their non-existent products to a location to violently take their money or property. And it can get worse. A foreign professor starting a new job at a Midwest university was allegedly killed by a man who got the idea from a murder-fantasy Internet subgroup.
There was a weekly line from the old television series, Hill Street Blues, which is applicable today: "Be careful out there."
American primary education system continues to have declining base line test scores. Drop out rates in high school in many urban areas exceeds fifty percent. Some blame the bureaucracy tied to federal educational funding. Some blame the social engineering aspects of school curriculum. Others blame the change from fundamentals to new math processes instead of results. Whatever the reasons, American universities are having falling enrollments because of a lack of qualified freshman ready for college courses and the skyrocketing annual costs for college tuition and fees. Universities are turning rapidly toward admitting foreign students to the point where they make up more than a third of the student body. The main reason for this is not diversity - - - it is money. Foreign students pay full tuition and fees. No discount for in-state residency. In some cases, a school can double its revenue by admitting a foreign student.
There are always exceptions to the rule. What a student gets out of their education is what they want to put into it. If you study hard, you will succeed. But the lure of total freedom away from parental influence is a strong temptation for some students. Party houses and party schools are becoming an increasing college town problem. Besides underaged drinking and nuisance complaints, these out-of-control non-stop animal houses draw in non-students which at times creates a violent mix. The one thing schools do not teach students is common sense.
cyberbarf
FOUND BUT NOT LOST ON THE INTERNET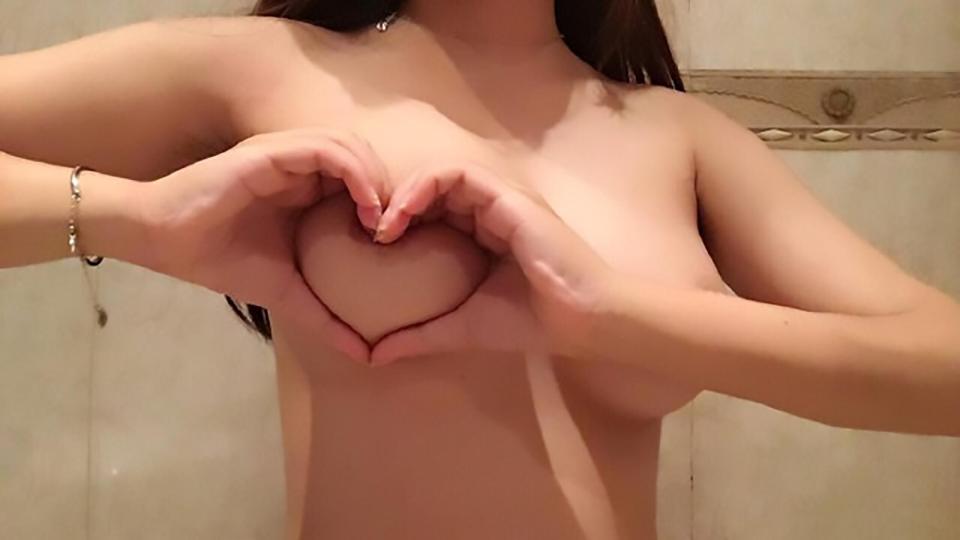 The A4 Waist Challenge was a huge viral trend in the past, where women compared the width of their waist to the width of a sheet of A4 paper. Now, in China, another new online fad has created some controversy. Now, more and more women are participating in the "Heart-shaped Boob Challenge" where women make hearts with their breasts then post a picture on Weibo.
Source: Koreaboo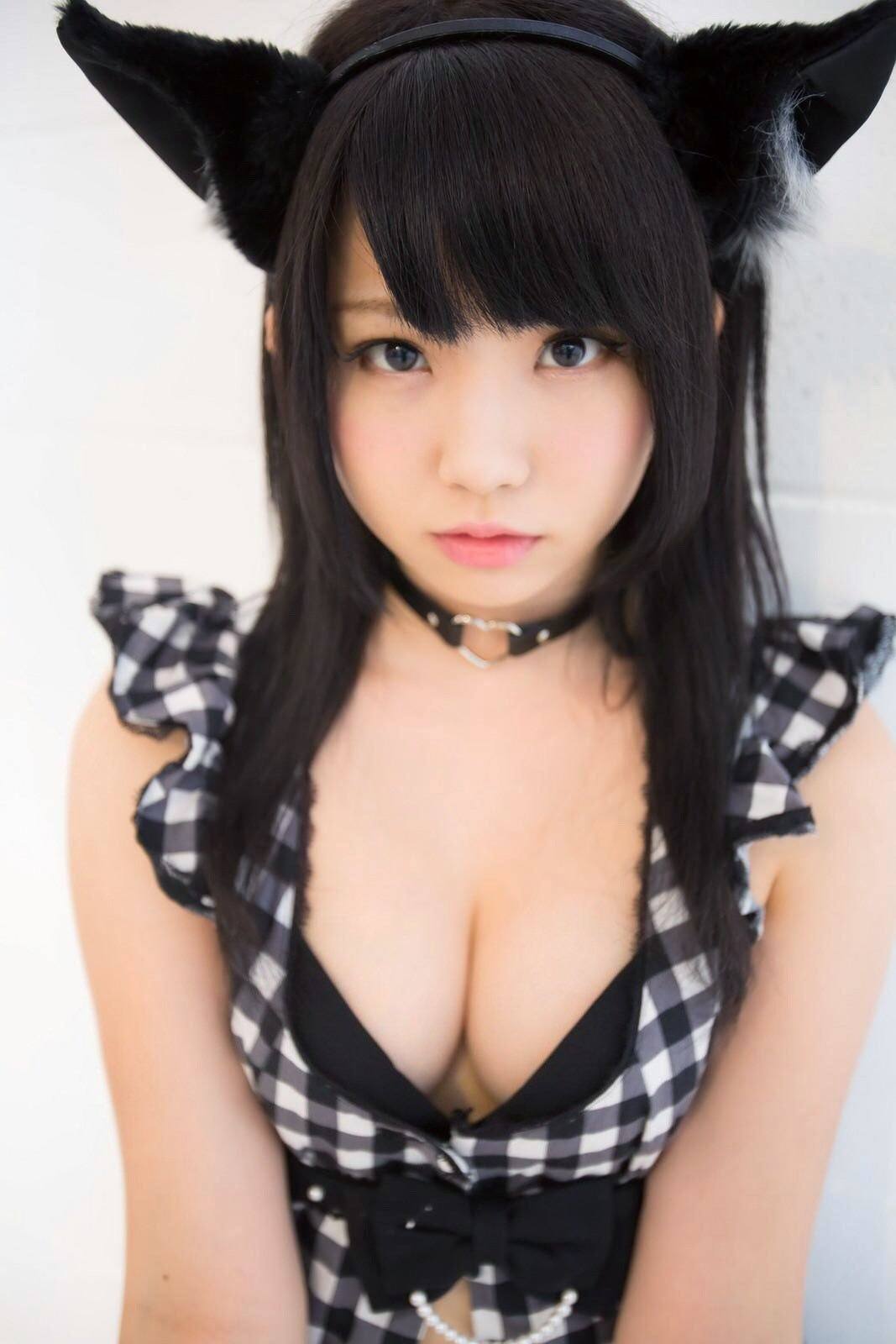 Enako is one of JapanŐs most popular cosplayers. She ha turned her hobby for bringing anime characters to life into a lucrative job. The 23-year-old makes more money in a two-day appearance fee than some people make in a week. For large conventions, she can earn more than 10 million Yen ($91,500 US). The petite 5 foot cosplay/voice actress commenced her involvement in cosplay together with a friend who invited her after becoming interested in 2007 in the anime television The Melancholy of Haruhi Suzumiya and Rozen.
Source:Koreaboo/Wikipedia
iToons