cyberbarf
VOLUME 13 NO. 3
EXAMINE THE NET WAY OF LIFE
cyberbarf
CROWDED FUNDING COMMENTARY
Crowdfunding is on the verge of getting federal approval, which will lead to all sorts of future problems.
The premise of crowdfunding is that an entrepreneur who lacks capital for a project seeks public donations to pay for prototypes, finish game coding, or launch a new service for consumers. The problem of public appeals is that the solicitation of investment capital is highly regulated by both the states and the Securities and Exchange Commission (SEC).
The SEC is about to release proposed rules for crowdfunding activities for public comment. As it currently stands, a person or company who wants to solicit the general public needs to file registration statements for the securities to be offered, which involves detailed legal disclosures and audited financial results and projections. To avoid having to file registration statements, people can solicit a limited class of " qualified investors," those persons who have a net worth of more than a million dollars. These sophisticated investors, millionaires, are more likely to have the private resources or experience to do their own due diligence before investing in a start-up project.
But allowing the general public to dabble in speculative investing in crowdfunding projects is going to open a Pandora's box for fraud and abuse. It is hard enough to track down rogue websites tricking old people in giving out their private information for ID theft purposes. To police the entire internet for securities fraud will be a daunting task.
The standard methods of raising capital for an entrepreneur's business model are well traveled and simple. First, the businessman uses his or her savings to start up the business. Second, the businessman can borrow money from a bank or family members. Third, the businessman can partner with other like minded individuals to pool capital and resources to start their joint venture. Fourth, and near the turning point of expansion, the business seeks out "angel investors," sophisticated investment bankers who will take an ownership interest in the business with an later exit strategy of an IPO or sale to a bigger corporation.
Many crowdfunding projects are really thinly veiled retail sales sites. The people pledging money are getting pre-paid orders for the product when it launches. The host sites don't like platforms to be used in this way. They want the general public to become a quasi-virtual banking community to allow the free flow of capital to new, innovative products. But less publicized is the growing trend that many of the crowdfunding projects never come off, and people who pledged money never get a product or get a refund. Scam artists will always exploit the newest technology.
And crowdfunding for investors appears too good to be true.
Besides, a small entrepreneur startup will suddenly have massive amounts of regulatory paperwork to monitor and file to keep track with its investors, its prospectus disclosures, its change in material condition filings, and worst of all, the projected or promised return on investment shareholders want in both the short and long term. A further problem is that these would-be investors is that there will be no real market for them to sell their crowdfund securities, like investors have with NASDAQ or NYSE traded companies. What could happen is that the crowdfunding securities can morph into a pure gamble with very little concrete rules.
Just because it can be done on the Internet, does not mean that it should be done. Crowdfunding is a very small piece in the manufacturing and service economy. It does not need to be ramped up by Wall St. bankers.

cyberbarf
barfette
Apple Computer needs to stop listening to Wall St. pundits. The analysts kept demanding for years that Apple create a cheaper smartphone in order to get into the Asian markets. However, it turns out that the new high end iPhone 5S is out selling the cheaper 5c model by three to one. Production of the 5C is actually being cut in order to meet demand for the 5S. It goes to show you that the investment bank analysts and tech pundits have little clue on how to run a global company. If they were so smart, why are they generating $3 billion a quarter in profits from their own ideas?
barfette
A financial firm is trying to get SEC approval to start a trading platform to buy and sell professional athletes. It smacks of highly speculative indentured servitude. It is a form a gambling that the NFL will probably object to; besides the league and player agents will not want player contracts assigned to the general public. It is supposed to work that the financial firm will sell a "tracking stock" which normally means that it is phantom or a security that reflects the price of some intangible value. Under this proposal, it is alleged that the firm will sell $10.5 million in "shares" of the athlete. The athlete will take $10 million in exchange for twenty (20) percent of his athletic income (player salary and endorsement deals). Now, most athletes like pro football players, do not have guaranteed contracts. One injury and their career is over. One arrest or scandal and their endorsement deals are voided. It is assumed that there will be no liquid stock exchange for these athlete stocks. This makes no economic sense to any sane investor. It is gimmick that is trying to snare dollars from avid sports fans.
barfette
Some states are now granting driver's licenses to cars. Not people, but to self-driving cars. The concept of a self-driving car is counterintuitive. The whole idea of a teen getting their driver's license was the responsibility and skill of controlling a moving vehicle in traffic. It is the American form of personal freedom. The use of sensors, GPS, and on-board computer technology, car manufacturers want to push sci-fi automation into the daily lives of consumers. The first hint at this trend was cars that self-parallel parked, a maneuver that many drivers find difficult. Then cars started to have other safety features like back-up camera sensors to alert drivers of children or objects behind the vehicle. Now, car companies have night vision, head up windshield displays and front sensors to automatically break. These safety features are in response to more and more distracted drivers. Even with self-driving cars, a licensed driver needs to be in the driver's seat in case something goes wrong. But, that caveat is illogical. A driver needs to be driving the vehicle in order to have the quickest reaction time to events in front of him. Driving a car is not a video game where you can re-set everything after a crash.
cyberbarf
EXAMINE THE NET WAY OF LIFE
cyberbarf
SELFETISHES CYBERCULTURE
Sociologists in the future might write the equation as Access minus Self Esteem equals Selfies times Popularity.
Snap pictures of one's self, usually in front of a mirror, have been growing every since smartphones came with camera features. A quick picture, and a button to upload to facebook, twitter or instagram and a person's private self becomes a matter of public display.
The new social order appears to be the acquisition of popularity by the number of followers or likes your personal site(s) can achieve. This faux badge of likability parallels the New Hollywood faux celebrities like reality TV "stars" who have less talent than a rusty thimble. The host sites encourage this self delusion. They are in the business of churning and burning through new free content for their bored masses. And a hint of voyeurism, and the selfie phenomena takes off like a giant wave at a surf beach.
There must be an odd sense of power for young women to post sexy poses on the Internet It may be a dare. It may be to get back at an old boyfriend. It may be something they control easily and confuse it with personal freedom. The private nature of one's self is now perceived by many people as a public commodity, to be viewed, commented upon, taken and reused without accountability.

Young men are also guilty in filming and posting drunken criminal behavior on the web, probably to try to vindicate how "cool" they are - - - not realizing the serious ramifications of their actions in future employment.

But since the Internet is such a powerful mostly anonymous hammer with easy links that can populate a statement or image across the globe like a wild fire, many teens have used it to tease, torment and bully classmates. It has led to a spike in teen suicides.

In the pre-Internet schoolyard, bullies made their threats and taunts in person (usually to hide from their own insecurities in school or at home). It takes more courage to say something to someone's face than post it on line - - - because the recipient had the option of landing a counterpunch in front of the bully's own peers.
Schoolyard fights usually kept most bullies in check, because once the teachers and principals got wind of what was happening, quick discipline was the order of the day. Back then, a parent-student meeting with the principal had serious ramifications. But today, with one parent households and free range children left to their own devices for most of the day, the schools are no longer able to play the disciplinarian. Without accountability, bullies can become bolder, meaner and more personal.
Schools have always had their cliques: the jocks, the nerds, the cheerleaders, the band members, the regular students and the loners. Any overlap between those groups was usually short (and in class supervised by a teacher). But with the Internet, cruel gossip and targeting alleged weaker, lower caste students for fun is a troubling trend. Recently, two Florida minors were arrested for manslaughter in a teen suicide that was caused by the defendants' intense bullying of the victim. Bullying has become a growing criminal matter in an already overloaded criminal justice system.
It is that teen fear of being unpopular that drives the modern bully to target a weak individual. It lacks a certain amount of common sense to hang around with someone who finds tearing down another person is a fun activity. Why do friends of bullies encourage this behavior? Do they fear the bully would one day turn on them? There is a herd mentality in American culture. People want to keep up with the latest trends, fads, fashions and cool products. The Internet barbs and hate spewed against other people is another one of those trendy fads, but it has led to deadly consequences.
It still comes down to basic parenting. Parents should know what their children are up to, who they hang out with, and what bothers them. If you are a victim of a cyberbullying, you need to talk to someone about it: a parent, a teacher, a friend. You don't have to live your life as a permanent punching bag.
Those popularity counters on those various web pages are not the true measure of friendship. Friendship is knowing another person well, sharing similar interests, values and goals in a kind and respectful manner. One does not need a web site counter to feel secure in one's self. One only needs one or two true friends to support each other. That seems to get lost in today's in-your-face like-me media culture. You don't need to put yourself out onto the net in an uncomfortable situation. That is not fitting in with the cool crowd but feeding a commercial monster who cares little about anything but page hits.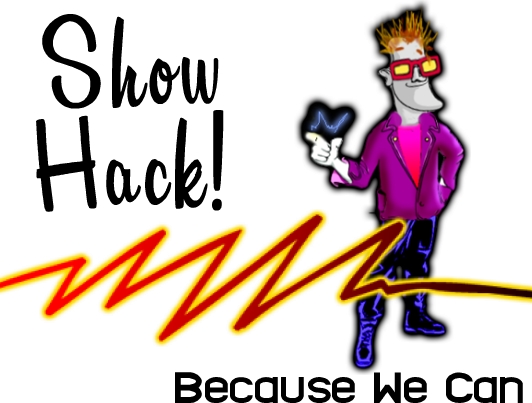 cyberbarf
Wii LIKED TO PLAY GAMING
After more than one hundred million consoles sold, Nintendo is ending The Wii.
The Wii was launched with quirky advertising for a quirky game interface. Its legacy is unique in the video game world: it pioneered family gaming. Grandparents got off the sofa to bowl; parents got to box each other in 3D; and siblings could challenge each other in sports as equals.
It was all because the revolutionary controllers, the numchucks. Instead of mashing buttons on a hand held controller, Wii users used wands (and later other devices) which were motion sensors to the console. It was more imersive game play. If you were skiing, you really had to physically push your arms back and forth to make the virtual skier move on the screen. The brilliant by-product of the game play is that merged with actual exercise.
Wii had an entire division focused on fitness. It gave house moms the opportunity to have a virtual video trainer in their living room when the kids were off at school. The great hue and cry at the time was that video games were making children fat, lazy, couch potatoes. But the Wii opened up gaming to the entire family, and it gave everyone viable options. As a performance based save mode, people could see their progress in their own physical fitness routines.
The only aspect that Wii appealed to was the ease of use. The graphics were primary color cartoonish, but the ease of navigating the system (pointing the arrow to the screen and clicking) was so easy that even preschoolers could use it. And if preschoolers could master the controller, so could their non-tech parents.
Another thing that drew little kids to the game was the ability to create one's own avatar. I remember my nieces creating goofy avatars for the whole extended family (aunts, uncles, grandparents, cousins) because the act of creating personalized graphics was fun and easy. And when the family fathered around the TV during birthdays or holidays, everyone would laugh at the avatars they created for everyone.
But with all consumer electronics, the Wii runs its course from the hottest product on the planet, to the little box gathering dust under the entertainment center. It was clearly a hall of fame gaming platform. It spurred more development in motion capture for consumer products. It allowed families to interact together as families. It gave everyone in the family a sense of accomplishment (recently a young elementary school age niece proudly told me that she got a hole in one and a birdie in Wii Golf). Anything that spurs on confidence and accomplishment to youngsters is a very good thing.
The Wii lost its cool factor a while ago. Consumer products go in waves of fads. Everyone wants the next great thing. So this old standard became lost in the Hollywood movie style RPGs. Online gaming meant that sharing a video game experience did not have to happen in your living room. Teens could play their games with their friends on line. There was no reason they had to get together in the same room. And as such, teen games today have little appeal to their parents who do not have the time to spend 40 hours trying to level up through hundreds of combat missions.
The little Wii console had a big impact in the history of gaming. Its simple interface and style of play will be missed years from now by nostalgic players.