On the one side of the issue, people argued that these dolls were nothing more than sex toys, citing the court's decision as support. On the other side, people argue that sex dolls are a form of perverted prostitution not fit in a civil society. Professors believe that these dolls increase male attitudes of oppression and domination against women. Korea has had a huge backlash against the #MeToo movement. Sexual assault crimes against women do not get the justice modern Korean women demand.
The government has not been clear in its position. The government is facing a plunge in the nation's birth rate, dropping quickly to under 1.0. It is a drastic problem that more Korean women are not having children at a pace to even replace themselves. In a consumer economy, the lack of growth in population will lead to a social welfare collapse in a generation. On the other hand, more sexual discussions could trigger some increased desire for young couples to procreate, which would help stabilize the population trends.
But in an another factor, non-human interaction can drive men and women further a part. Sex dolls come in both sexes, so it is not just the purview of men. In fact, more women over 30 (the golden age to be married) now live alone, more satisfied with their careers and individual freedom than reverting to traditional roles of being a wife and mother.
There is a underlying instinct. The Chosunilbo newspaper reported that online videos simulating the real-life joys of married couples are becoming increasingly popular among singles in their 20s and witnessing a road not taken. The videos plunge viewers into situations like the first night of a honeymoon, the peaceful breathing of a sleeping wife, a pregnancy and a husband asking his wife to have another child. "This just shows that young people still want to tie the knot and raise kids," even though an increasing number of Koreans are putting off such decisions, said Koo Jeong-woo at Sungkyunkwan University. Other statistics support this view that many singles are not alone by choice. A 2017 survey by the Korea Institute of Child Care and Education found a great many singles not want to get married. And when asked why, 48.5 percent of those blamed their low income while alone. Registered marriages in 2018 hit the lowest level on record.
Public television programs continue to produce dating programs, including fake celebrity marriages, to great interest. People can live vicariously through television and internet YouTube channels. You do not have to eat alone when you can turn on a talk show, a cooking show or a YouTuber having a feast. You can also be the aunt or uncle in the room watching reality shows showing young couples raising their toddler(s).
The vicarious role in love and romance may have a dark side. Dr David Levy told Daily Star Online it will be important to teach the robots of the future about consent, because they will have their own sexual desires. Sex robots with coding flaws could be prone to sexually assaulting humans. He believes that sex robots will need to be programmed correctly in order to avoid sexual assault because they will have their own sexual desires as part of their own artificial intelligence (AI) libidos.
Socialists are conflicted on whether sex dolls will be nothing more than expensive, passive sex toys or fully functioning and thinking androids with human intelligence and emotions. It is like the merger of the Terminator with Data from Star Trek. Will we treat our potential future caregivers like a voice control object like Siri or as a new class of human? The role of consent may be a double edge sword: consent of a robot to human desire versus consent of human to robotic program demands.
In all areas of new technology, the boundaries of what is good or bad and permissible will be a moving target of social morals and legislative prerogative. As the porn industry often says, it is the first to innovate new technologies to produce mainstream devices. It took to augmented reality quickly then moved on to virtual reality. It is willing to invest in research and development because it has a market willing to pay for new experiences.
The irony is that we live in a consumer gadget era that now fears certain elements of programmed utility. There are a growing number of airline travelers who will no longer fly on Boeing MAX airplanes because of their computer navigation issues. Other people still do not trust electronic banking. Early bitcoin adopters have been burned by lost administrator codes and account thefts. Nothing in life is perfect, including one's real and virtual sex lives.
cyberbarf
FOUND BUT NOT LOST ON THE INTERNET CYBERSAFARI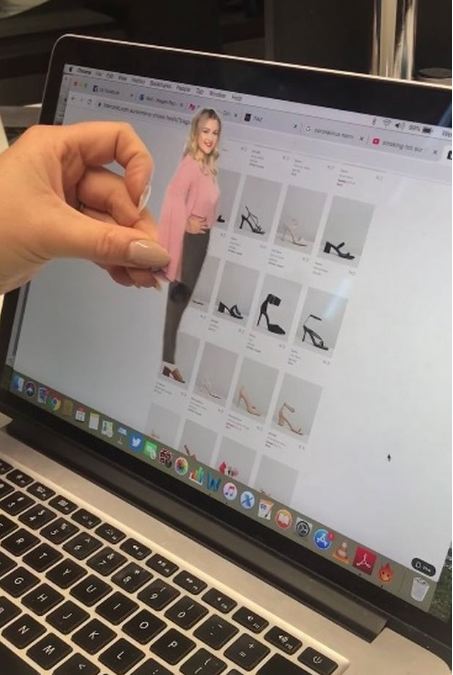 A woman decided it was a pain to go shoe shopping at a retail store. She took a side picture of herself, cut off the image's feet so she could picture herself trying on shoes she would find online. It is a clever blend of high tech with low tech paper. It is also another example of the problem retail brick and mortar stores have in attracting customers. Clothing used to be something that one tried on first before purchasing. But today, with liberal return policies, shopping online has become the norm.
Source: Neatorama
iTOONS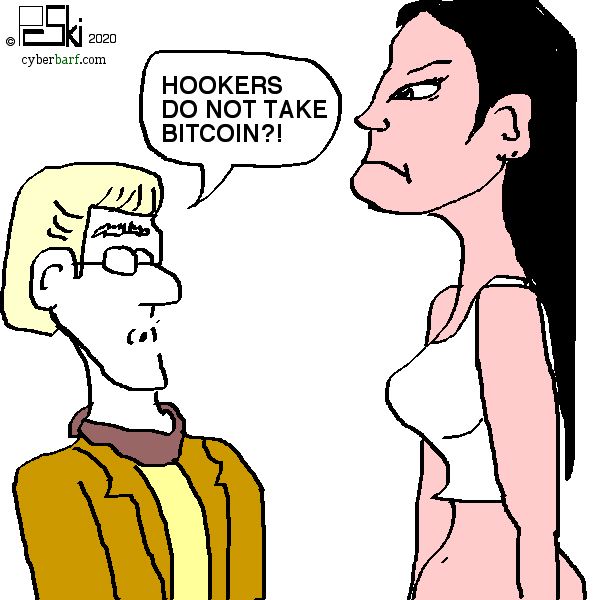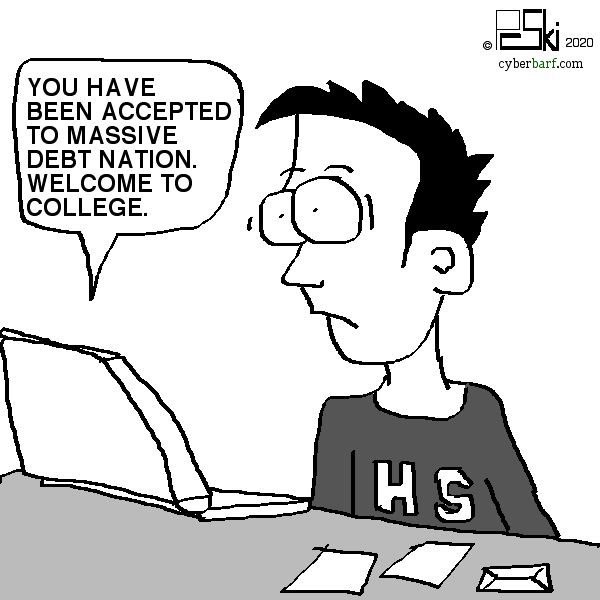 cyberbarf
DELIVERANCE HOME SHOPPING
There is a Korean variety show called FUN RESTAURANT. It has a panel of celebrities who try to cook new dishes to be launched by a local convenience store chain. Convenience stores in Korea serve more than rudimentary snacks, candy and drinks. Many stock vast varieties of soups, noodle dishes and dumplings that can be heated and eaten in the store. The stars compete with each other to get their dish approved by a panel of gourmet judges. It is a very good example of televised food porn.
Since half of the population lives alone in small studio apartments, many without a kitchen or stove, eating out is more the norm. Store bought fast food choices are becoming more of a staple diet.
However, on the show, viewers get a glimpse of how celebrities live in real life. It is an interesting look into their lives. But one part of the show peaked our interest. A couple of chefs got numerous boxes delivered to their homes. The cartons contained a vast amount of food items. Home delivery is a big thing in Seoul.
Even in the United States, grocery stores have tried home delivery as a customer service. But recently, Peapod home delivery got out of the suburban Chicago business. It was not profitable. In suburbia, there is still a car culture of mobility. People leave their homes to shop, especially for groceries.
It is not unusual for the local pizza parlor to have teens zip around the neighborhoods delivering hot pies. That is a traditional family event. But to have a step van come to your house with a week's groceries is another. There is a trust factor when someone else picks out your fresh food.
In New York City, restaurant deliveries of meals is a big thing. However, many restaurants find it an unsustainable option. Grub Hub charges up to 33 percent delivery charge on meals. If a restaurant has a profit margin of ten percent, it is losing money. Grub Hub claims that algorithms for deliveries push a store's search rankings to draw in more customers, but that is probably not the case. Groupon tried the same tack with its deep discount coupons. Small businesses cannot be lost leaders to give away gross revenue for an illusory promise of repeat business at full price.
In Seoul, every business is open to delivery, including fast food places. Guys on motorcycles and scooters fly around traffic like fighter pilots in a dogfight with cars. The delivery drivers are hustlers in a polite sense; they receive a couple of dollars per delivery. On good days, they can easily break the hourly minimum wage. But it is a crazy way to make a living.
The trend is that more people, especially the younger generations, are inconvenienced by doing even simple tasks. They would rather call an Uber than learn how to drive a car. They would rather have home food delivery than learn to cook their own meals. To them, the gig economy is not a freelance free for all of corporate downsizing but the private nanny state.