cyberbarf
FOUND BUT NOT LOST ON THE INTERNET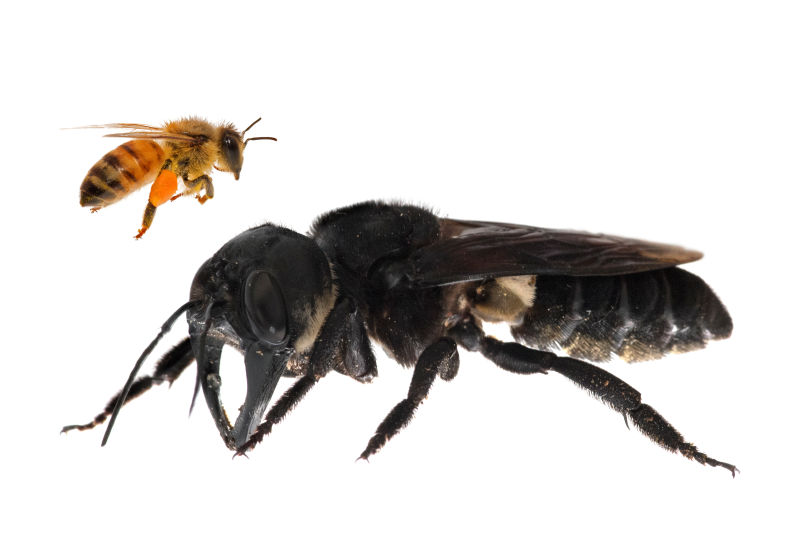 This is Wallace's giant bee,the largest known bee on Earth. After going missing for nearly four decades, the species has just been rediscovered in its native Indonesia. Wallace's giant bee (Megachile pluto) gets its name from its original discoverer, Alfred Russel Wallace, the British naturalist famous for independently conceiving the theory of evolution through natural selection alongside Charles Darwin. Wallace collected the bee while on an expedition in Indonesia's North Moluccas islands in 1858, describing it as a "large black wasp-like insect, with immense jaws like a stag-beetle." The tiny titan then went more than a century without being spotted by Western scientists, only seen again by entomologist Adam Messer in 1981, who was able to observe some of its behavior on a number of small islands. But since then, no one had documented any encounters with the huge bee. That all changed when a search team visiting the North Moluccas last month laid eyes on the bee for the first time in 38 years.
A giant bee the size of a man's thumb was thought to have gone missing or extinct.
Source: gizmodo.com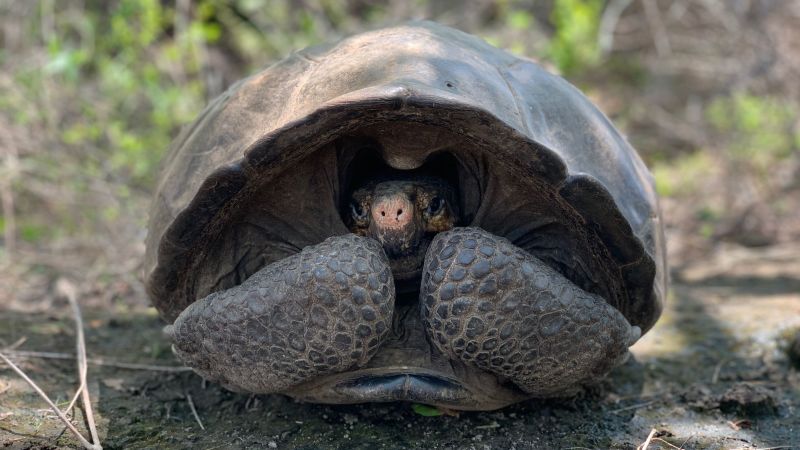 But then, in the same week:
A species of large tortoise not seen since 1906 (and believed to be extinct) has been rediscovered on a remote part of the Galápagos Islands, kindling efforts to conserve the critically endangered animal. The female is extremely old and a bit underweight, but she is still very much alive. The species to which she belongs, the Fernandina Giant Tortoise (Chelonoidis phantasticus), was listed by the International Union for Conservation of Nature as being "critically endangered and possibly extinct."
So animals in nature are very shy and/or scientists are too quick to call a species extinct.
Source: gizmodo.com
cyberbarf
GAME BARF: BYTES GAMING
GAME BARF NUMBER ONE:
Console multiplayer action games are the continuing battle field for developers. You may be the next great thing one day, then torpedoed the next.
Player Unknown Battleground broke the mode by having the first large battle royale mode. Good graphics and easy streaming by Twitch players gave it a cult status. Then the game engine developer brought its own to the forefront with Fortnite, a game that is constantly adding new loot and maps (in its seasons). Most content creators flocked to Fortnite because it was quirky, glitchy and a meme generator.
But some old games sometimes find a revival between updates. Sea of Thieves seemed to be on the cusp of being one of Twitch streamers upper echelon platform after nearly a year of irrelevance. In January, 2019 popular streamers were piling onto the newly-refurbished ship as a break from nonstop Fortnite play. Sea of Thieves briefly hit the top number of players. Then, Apex Legends was released into the gaming wild. During the final week and a half of January, Sea of Thieves saw a string of days in which it regularly peaked at an hourly average of over 100,000 concurrent viewers, sliding into second or third place on all of Twitch alongside Fortnite and League of Legends. The Apex Legends crushed the field.
Pro players and full time content game creators were soon back to playing Fortnite. The diversions from their regular patterns helps a content creator keep their subscriber base engaged by their reviews (through intense original release rushes). Though many games are premium freebies (with the ability to buy in-game upgrades), many of the largest game developers still count on gamers plunking down $40 plus on an upgrade/new title.
GAME BARF NUMBER TWO:
Pro gamers are put through training hell in order to command the world championship stage. They spend their waking hours in training dormitories practicing game moves until their fingers become instinctive robotic appendages. They have no life outside the game sphere. They have little to no free time. The focus is solely on winning.
So it is rare when a human feature story emerges from this cultural rubble. Flandre is a Chinese League of Legends player who plays for Snake Esports, a very popular team in China. The team is not doing so good right now, having won only one of their six games so far in the league. Fans of the e-sport team blame Flandre because of his admiration of the Korean female k-pop group (G)I-DLE. Fans think he should focus less on (G)IDLE and more on his play.
GAME BARF NUMBER THREE:
To say pro gamers cannot have a real life is wrong. They are human beings that can get drawn into real life problems. Popularity does put a flood light on scandals in their personal lives. A Korean racing model, Ryu Ji Hye,confessed on her live web broadcast that she allegedly had a child aborted that was conceived by her ex-boyfriend, who is a pro gamer. Abortions are illegal in Korea (except for a few exceptions). However, netizens harshly criticized Ryu's announcement as they defended the pro gamer from the allegations. No one knows the true story between the two individuals, but it does show that even in the intense dynamics of pro gaming culture, real world issues and scandals are possible.