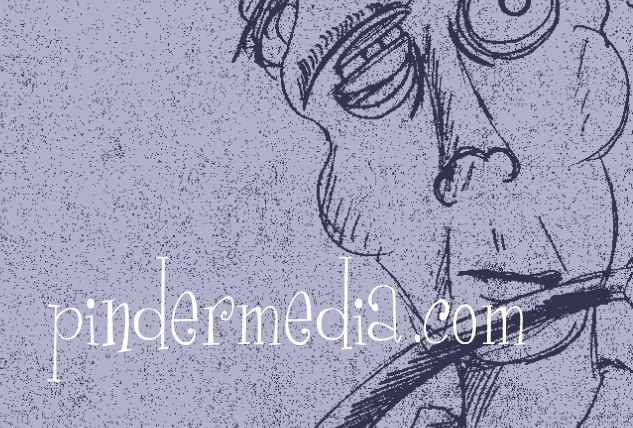 cyberbarf
SEOUL SURVIVOR TRAVEL 2
The travel industry has changed dramatically with the advent of the internet. Besides virtually seeing any tourist site on the globe, reservations are easy to accomplish from a computer screen.
Most airlines and hotels are offering some form of discount or points for internet users. Travel agents who used to be able to use connections to garner the best deals for their customers are now more specialized for business or group travel arrangements.
Before booking the Korean trip, I researched the various parts of Seoul. Seoul is a large city of 10 million people. The Han River bisects the metropolis. The old original walled city is in Central Seoul, north of the Han. It contains historic sites and major government offices.
To the west of the central district, Mapo is one of the newer, trendier locations. Many broadcasters and television networks created an office campus complex called Digital City to help consolidate some of the studio and show productions in one area. Many television personalities host multiple shows on different networks or cable systems. Many cities, including my hometonw of Chicago, have tried to create one of these media hubs, but have failed. One or two production companies are not enough to draw talent to create an atmosphere of creativity. Digital City, with its news, entertainment and music companies in a several block campus is now a tourist destination.
To the east of the Central District is the Seoul Forest. Mt. Namsam is the highest point in the city limits. It contains a large transmission tower which lights up at night to designate the air quality of the city. But the top of the mountain is a destination spot. It is one of the favorite places for couples to come on dates - - - and the place is filled with personalized heart locks attached to railings. It also gives an impressive view of the entire city.
What is striking about Seoul it is its density. It does not have a traditional American landscape grid pattern. Off a main boulevard are streets, some which are no wider than residential driveway. Then wandering deeper down these side streets come alleys which may be no wider than a hiking path, to at time dead end clusters of walkways. The farther away from the modern office or residential towers is where the smaller and older buildings can be found; the seedier and more traditional as one wanders father off the main paths.
South of the Han contains some of the most expensive real estate in the area. Residential towers like the I-Park complexes offer million dollar views for that price. The concentration of high rise apartment buildings can be clustered in a mile square concrete and glass forest.At the Southeast bend of the river is Gangnam-Gu, a high end residential, commerical and entertainment area. The singer Psy's international hit, "Gangnam Style," is created with putting K-pop on the international map. The area is very trendy, in shops and in architecture. One district, Samseong-dong, is near the city's convention center, Coex.
After the preliminary research was done, I settled in staying in the higher end area of the city with some connection to foreign visitors. The Coex area has several international, Western brand hotels. But I decided to stay, as my current pattern, at more artsy boutique hotels. I found one off the main drag of Teheranno. It had room rates less than my last stay on Long Island, New York.
The airplane accommodations were much more tricky. The flight times from O'Hare to Incheon varied widely from 12 hours to 36 (with several layovers and plane changes.) I thought the only feasible way to travel across the planet was to book a nonstop flight. I knew that international flights to Asia were normally packed which would infer that there would be many choices. I was wrong. There were only two daily nonstops. United's posted fare was three times higher than Korean Airlines (KAL). So I decided to go with the local airline, KAL. It was a good choice in retrospect because the customer service was excellent.
Deciding to book a trip in late November for early January was tricky because the KAL flight was almost filled to capacity; there were only a handful of seats left. It was one of those do or die moments to commit to the trip by one mouse click. There was the point of no return when the confirmation number appeared on the screen. Now the more difficult preparation tasks were at hand.
I read that learning Korean was one of the most difficult languages to learn. It has a different symbol system than Western languages and different sentence structure: subject, object then verb. King Sejong (1418-50) invented the Korean writing system, Hangul. It was a gift to his people so anyone could learn knowledge important to the kingdom, including new farming techniques. The Korean language was phonetic so the King wanted to simplify the complex, borrowed Chinese symbols, into a writing system that even uneducated peasants could understand and use. His scholars created the current 24 letter alphabet tied to the phonetics of Korean speech, based upon the physical attributes of lips, tongue and teeth position when words are spoken. Linguists marvel that 550 years after its creation, Hangul perfectly fits with ease into modern technology of text messages.
I learned Hangul symbols in about two weeks. The difficult part is matching the sound of the letters to how Korean is spoken in real life (which gets more confusing because in 2000 the government changed pronunication of the Romanized version of words). Besides being able to connect the suttle changes between aspirated and non-aspirated or elongated similar sounds is the fact that Korean is a contextual based conversational language. Depending on what the subject matter is, parties are aware of context of the speech even though in a vacuum of a written page, the intent and meaning could be completely different.
In order to hedge against a language barrier, I searched for Korean-English translation applications. I found many that were dictionary based search applications. I then found an international phone that could be tailored to various foreign languages with built in translation (no internet connection needed). The biggest plus is that it had both photo and direct speech (conversation) translation. The irony of having an electronic speech coach is that you could say a word multiple times then get a different answer. Like many languages, words can have many meanings. But adding to the complexity, the slightest pronunciation tweek can give you the wrong answer.
Solo trips have positive and negative aspects. A solo traveller has the freedom to do whatever she/he wants to do. There is no structure, no group time tables or compromise. On the negative side, it takes a personal comfort level of self-esteem to travel by yourself (enjoying your own company) from visiting sites to eating alone in a restaurant. Some people are good at that; others struggle with the perceived embarassment.
Korea, like many other industrial countries, has a dramatic falling marriage and birth rate. Singles, especially women, are putting off dating, marriage and families. In Asian paternalistic socieities, women were expected to marry by age 30 and have their first child by age 31. That would mean they would have to give up their careers for married life (and a new set of cultural rules and expectations). Korea is still in a long recession. People are more worried about their job status and prospects than politics or international affairs. So businesses are now catering to this growing singles class with private one chair eating booths to banners welcoming singles to clubs or entertainment venues.
I did not realize the stark reality of this cultural shift until I was in Seoul. The lasting impression is that Korea is a very couple-centric society. Couples include men and women dating or married couples, but it also includes same gender friends who go out together to shop, eat or entertain as well as mother-daughter bonding trips. The malls show how important families and couples are to the culture; it was overwhelmingly filled with parents and their children, or couples out for the day. Most solo people appeared to be focused on getting to work or engaged with someone on their smartphone. The same gender skinships are not sexual in nature, as Korea is a very conservative country. But they do foster a group cohesion that is a foundation for their interpersonal relations.
But the past is butting heads with the present. More women are working outside the home. The 30 year old marriage deadline has become a moving target, with some women (and men) putting off or forgetting their family duties to start their own home. Women are finding a career and independence more appealing than a forced marriage with the burden of raising children in a weak economy. Therefore, the national birth rate has fallen below 2.0 to 1.6.
Another pre-trip move I made was to slowly increase spice tolerance. Korean foods are supposed to be hotter than the average American palate. So I started to cruise the Asian aisle in the supermarket to find spciy kimchi soups and hot sauces to put on various rice dishes. It was a means to try to acclamate to a foreign cuisine. Another thing was to get used to chopsticks. I had never used them because I never grew up around a Chinese restaurant (at home or in college). Chopsticks are more common in Asian countries than forks. Spoons are important because in Korean cuisine has soups as the centerpiece for every meal. Rice, spicy cabbage (kimchi), multiple side dishes of vegetables or portions of proteins, and alcohol are the main food groups. In the West, we tend to put an entire meal on one plate. In Asia, the side dishes give the diner the independence to create their own portion combinations.
One can easily find information about another culture with the internet, tourism bureaus, libraries and Amazon books. But there is a big difference between reading about a new culture and actually experiencing a new culture. That is the allure of travel: the experience of the unknown. It gives you a new world view of yourself and your own culture.
iToons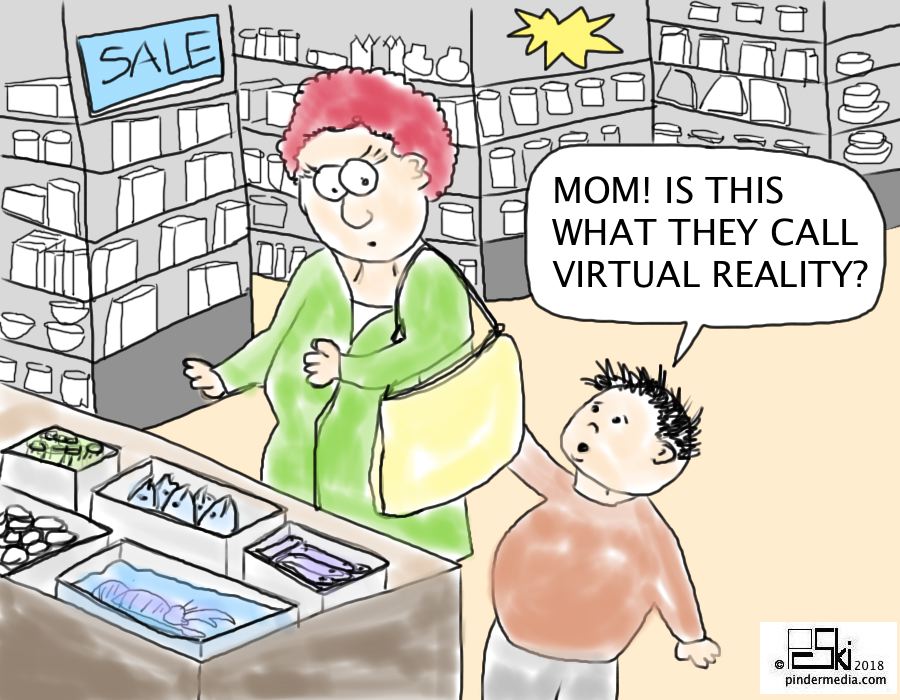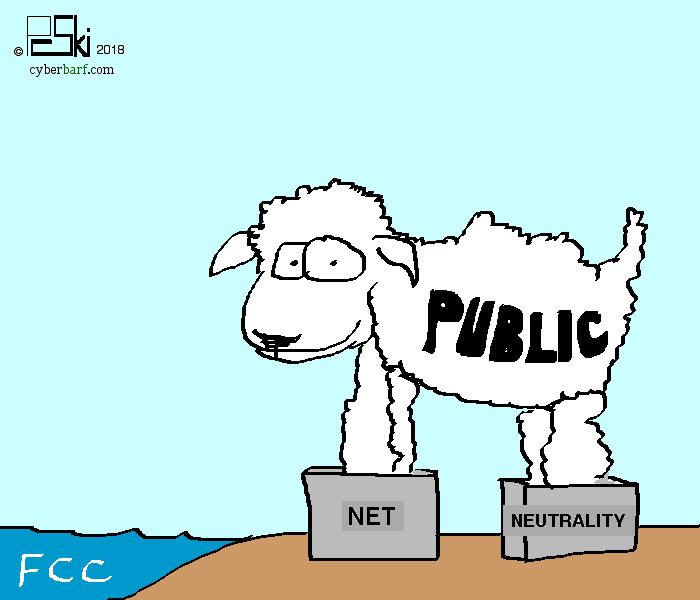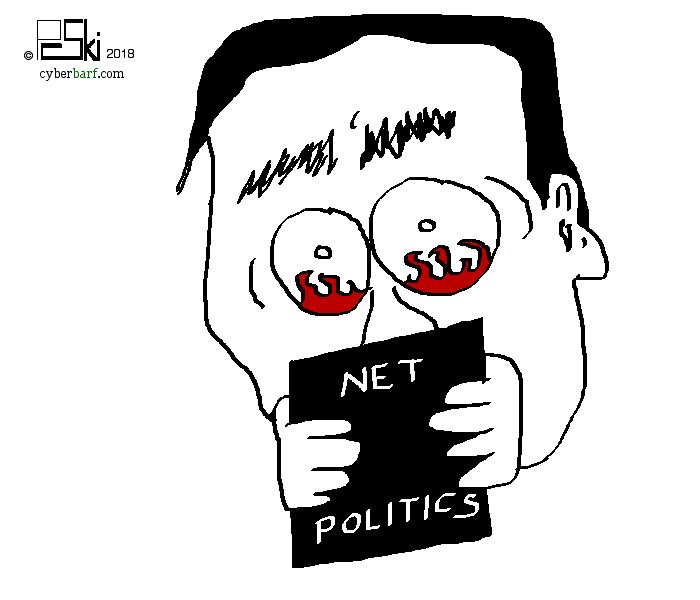 cyberbarf
FOUND BUT NOT LOST ON THE INTERNET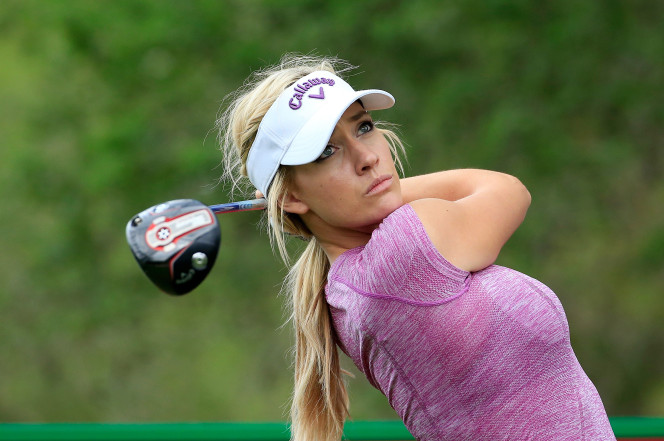 Golfer Paige Spiranac has 1.2 million Instagram followers and believes she is treated unfairly, harassed and threatened, as her images feature her natural beauty. Some think it is provocative and unprofessional. She said she has been harassed, received death threats, people tried to blackmail her . Many trolls think a pretty golfer who has not won on any tour as a gimmick that shows too much cleavage to be taken seriously. "They'd say seem to think I got where I am because of the clothes that I wear. ThatŐs unfair to me accomplishments. I probably do more community service than any other professional, " she said.
Source:New York Post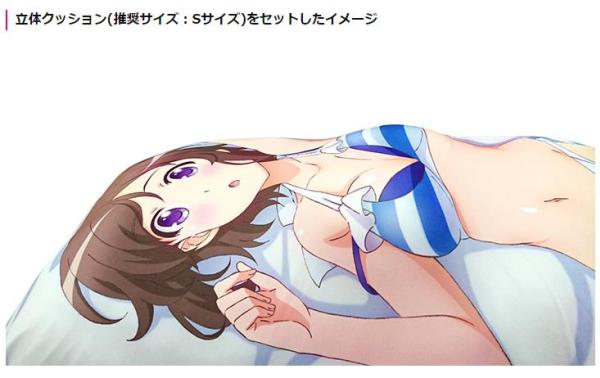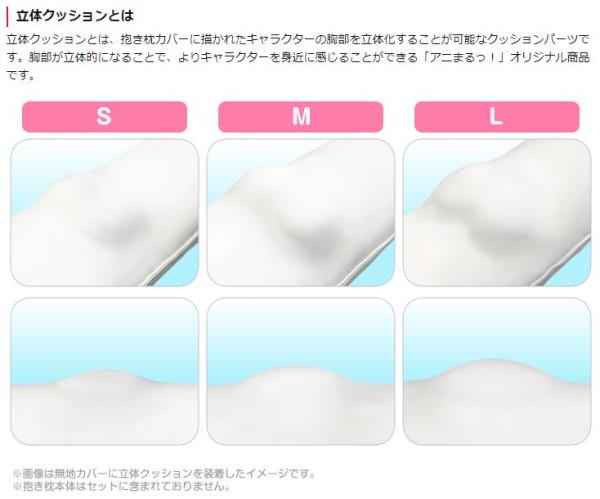 Speaking of actual gimmicks,Japanese animation character Animaru's Hug Pillow is adding inserts to the pillow experience more realistic. There are different shapes and sizes to imitate different poses or extraordinarily long characters. A crowd-funding campaign was even launched to create an interactive hug pillow that talked. The Animaru shop is introducing its own take by transforming what used to be flat pillows into something a little closer to human anatomy. The three-dimensional chest pillow is an add-on to typical hugging pillows and comes in sizes from small to large. The cushions can be added to the inside of a hugging pillow before it is slipped inside a case.
Source: Anime News Network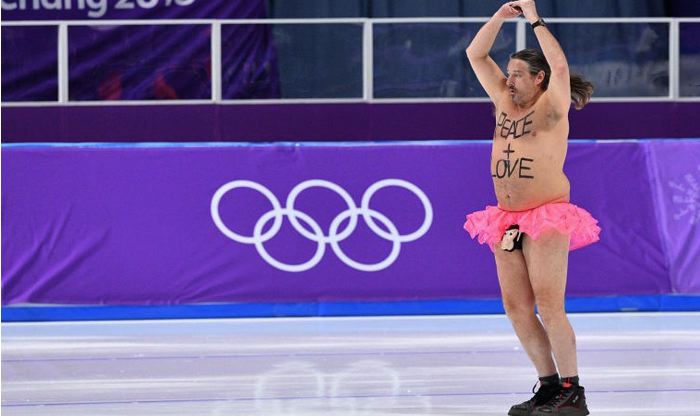 The Winter Olympics ended with fanfare but few memorable moments. But one image went viral: a streaker decided to take the ice with a tutu and a monkey cod piece.
Source: SI.com
cyberbarf
WHAT IS NEW IS OLD COMMERCE
Giant retailers like Amazon and Alibaba dominate internet commerce. They are selling billions of dollars worth of goods through their internet platforms. But this business model is not new.
Sears and Montgomery Ward had a similar way of selling goods: mail-order catalogues. At one point you could actually buy a residential house from Sears (some assembly required.) A thick telephone size book arrived in the mail. Families would go through the various chapters to list items on an order form. Mail in the order form with payment then wait for the arrival of your purchases.
Amazon has just digitized the mail order model to put its catalogue (its and its affiliates goods) on-line.
Because this business is a new version of mail order, the game may change dramatically depending on how the U.S. Supreme Court decides a tax case. Under the existing 1992 Quill case, retailers are not required to collect sales taxes if the retailer does not have a physical presence in the state where the goods are delivered to a customer. The reason for this holding is that an out-of-state retailer does not derive any public benefits from the delivery state because it is not a resident of that state. In response, several states enacted use taxes against their own citizens/residents to collect tax on out-of-state purchases. Use tax statutes have not been fully challenged from a constitutional basis; only Congress has the right to regulate interstate commerce between states. And states are not allowed to attempt to tax or regulate non-citizens (extra-territorial jurisdiction is limited). The gray area is whether a state can tax a non-resident on an alleged equal basis as its own citizens.
But from a customer's perspective, an interstate sales tax is a burden. It is protectionism for local merchants against the internet giants. Consumers will buy on-line goods because they are cheaper. If they can find a better bargain by buying a coat from a Nevada retailer than in their home state, they should be able to do so without paying any sales tax on the item. Their home state has nothing to do with the interstate commerce transaction: the Nevada retailer receives no public benefits from the consumer's home state (roads, infrastructure, schools, etc.) Further, the consumer who would buy the product in Nevada would nto pay any Nevada sales tax. In essence, the home state is treating their own citizens harsher than a Nevada store sale.
There is a dramatic burden on any size retailer if the Quill case is reversed or modified by the Supreme Court. Every retailer could have the administrative nightmare of having to calculate and file 49 different state sales tax returns. And local governments also can impose local sales taxes, so where does the out-of-state retailer's burden end?
The question will be decided on whether a web page that is accessible in a consumer's home state is sufficient contact to the home state to give rise to home state taxation. This question has been mixed results on litigation jurisdiction cases. If you are trying to sell goods in a foreign state, some state courts have found that is sufficient to give the delivery state legal jurisdiction over any claims in regard to the sale. Other courts have found that no extra-territorial jurisdiction is vested by a mere internet sale. The delivery of a package to a consumer is too incidential to give rise to an out-of-state retailer to be doing business in that state.
The ramification of any change in the Quill tax standard will be huge. It would impact Amazon third party retailers to the point where some may not be to afford the new administrative costs to sell through the internet. Ironically, Amazon's tech savvy could make it even a bigger player in on-line retail market share by cutting out small competitors from the game. Every mom and pop store can easily set up a commerce store or use a small vendor platform like Etsy to sell their goods. The small merchant is more likely to be crushed by new tax accounting burdens than a giant like Amazon. In that situation, states will claim to be winners (more revenue to spend) but their own citizens will be losers (more costs without any corresponding new state services).