cyberbarf
THE QUEST FOR CONTENT BUSINESS
The Hollywood Reporter reported that Apple will launch a new original unscripted series, Planet of the Apps which appears to look like a cross between Shark Tank and American Idol. At the Code Media conference, app developers had 60 seconds to get Planet of the Apps' advisors interested about their project. Those picked work directly with their advisors, preparing to pitch in front of a group of venture capitalists from Bay Area firm Lightspeed Venture Partners. Contestant developers will get a chance to get their app venture capital funding from a $10 million pool. Apple's Senior Vice President Eddy Cue confirmed at Code that Planet of the Apps will be made available this spring on Apple Music, its $10-per-month subscription music service. Executive producer Ben Silverman said the show will also have a standalone app with bonus clips and more information. He described it as like a rubber band: "You can watch a show and press pause and go as deep and as far as you want to go in the rubber band."
If one thinks Apple will innovate the mobile TV show programs, think again. Wired magazine also reported that Apple will be porting James Corden's Late Show feature, Carpool Karaoke, which have racked up nearly half a billion views, as part of the Apple original content series.Starting in April, Carpool Karaoke: The Series will be coming to an Apple Music subscription near you. Cue admitted to this when he told the conference "four years from now, I don't know where we're going to be in relation to this. We're trying different things. How fast it grows or where it goes remains to be seen." The goal of having original content may be to lure consumers to Apple Music, but the service already attracted 20 million users in 15 months.
Felix Kjellberg may not be a common household name, but his YouTube channels have amassed 53 million subscribers. He is the top dog in the user created content space. He goes by the internet moniker, PEWDIEPIE. But like any shooting star, he has recently fallen from grace. First, he attacked his platform, YouTube, for not sharing the wealth with content providers like himself. Second, he lashed out at his critics who accused him of hypocrisy in attacking the industries that made him famous and rich. Third,. the Wall Street Journal reported on his pattern of using anti-Semitic jokes in his videos, Disney's Maker Studios cut ties with the Internet celebrity and YouTube canceled the second season of his streaming reality show. People might applaud what look like swift measures, but the moves are long overdue. PewDiePie, the 27-year-old Swede grew his fan base for two things: outsized reactions to the games he plays, and trolling.
Humor and outrage are highly subjective reactions especially in this Internet age. His fans take him seriously, but not literally; his critics take him literally, but not seriously according to Gizmodo. Sort of like another divisive figure in the news these days. But PewDiePie started racking up questionable jokes almost from the start of his YouTube career nearly seven years ago. Given that long tradition, and the fact he recently claimed that YouTube discriminates against him because he's white, his fanbase goes beyond gamers. PewDiePie controls a digital bully pulpit because his YouTube audience exceeds the subscriber base of Hulu, Apple Music, and the New York Times combined. Fans adore him because he embodies so much of what the internet loves: zaniness, crude digs against authenticity, and deadpan mockery. That mix, though, often leads to a classic Internet problem. "Offline you have context clues. You know if someone is going to punch you in the face, right?" says Whitney Phillips, author of This Is Why We Can't Have Nice Things: Mapping the Relationship Between Online Trolling and Internet Culture. "But on the Internet, you can't tell if something was intended as a joke, or a sincere expression." Offensive humor further confuses the masses. When do topics such as racism, sexism, ableism, and homophobia cross the line in a popular trolls' hands? Some critics can argue that President Trump is the master of troll baiting and feeding an audience's inner anger against the status quo. A large digital following equates to potential marketing and revenue for edgy Internet pioneers.
On the other end of the content creator spectrum, the New York Post reported the new social media trend harkens back to old 1990s chat rooms. While the days of (slow) AOL chat rooms may be long gone, today's teens are getting their late night interactions with new features creeping onto social platforms. While younger millennials may not remember what it was like chatting with friends in poorly designed text windows, a number are bringing them the same feeling (which many are not even old enough to be nostalgic for) with a new twist via well-designed applications like Snapchat Groups, Kik Group Video, and video Houseparty. "If you look at other contemporary apps, most project a one-to-many theater," Arielle Goren, director of communications told The Post. It realized that may not work for the majority of people who may prefer real-time video chat to those uninterested in broadcasting their lives to random viewers online.
The mobile and streaming industries are struggling to find the next Big Thing in content distribution. What is new is now old, and what was old can be the new New. But as content consumers disperse farther away to the infinite spaces of the Internet, service providers are finding it harder to corral real viewership numbers.
iToons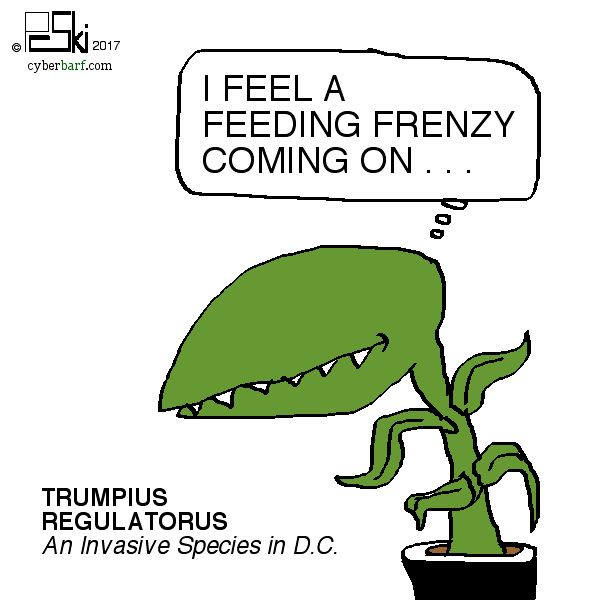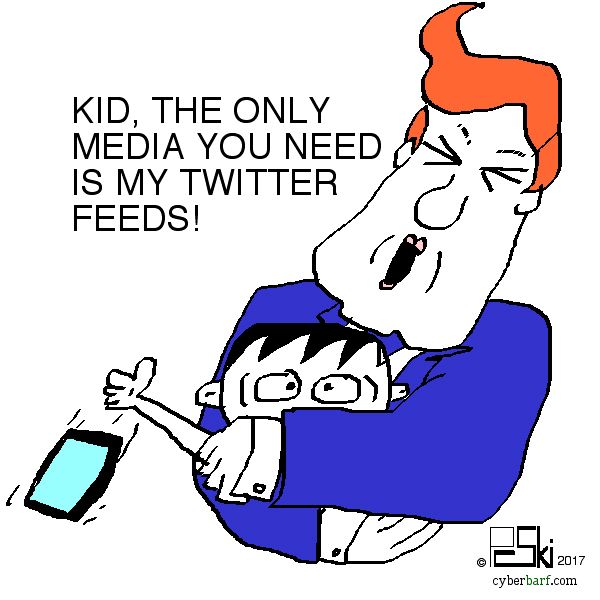 cyberbarf
STORMS IN THE CLOUDS SECURITY
If you use cloud services to store your important documents and personal information, it really is no different than handing your hard drive to a stranger in a dark alley while asking him to guard your stuff until you get back. No matter how sophisticated or cutting edge a security program is, it is only a matter of time before it will breach.
Hidden in the backbone of the Internet are the security and service providers that make digital communications a seamless utility. The average user has no idea what firms are safeguarding their data.
We only learn about major players when something goes wrong. Not many people knew about Cloudflare until a recent news story about its breach. A tiny bug in Cloudflare's code has led an unknown quantity of data - - - including passwords, personal information, messages, cookies, and more - - - to leak all over the Internet Cloudflare, one of the world's largest Internet security companies. Cloudflare's clients include huge companies like Uber, OKCupid, 1Password and FitBit. Cloudflare describes itself as a "web performance and security company." Its original programs were used for tracking down the source of spam, the company expanded services to websites including: performance-based services like content delivery services; reliability-focused offerings like domain name server (DNS) services; and security services like protection against direct denial of service (DDoS) attacks. The fact that Cloudflare is a security company makes the breach more serious since companies pay Cloudflare to help keep their user data safe.
Personal customer sensitive data may have been compromised. As with any major security vulnerability, it will take some time before we can fully comprehend the level of destruction caused by Cloudflare's breach. Independent security firms, the net's troubleshooters, found the bug but only after it had existed since last September. Experts do not know if black hat hackers used the vulnerability before Cloudflare fixed its code.
After every publicized hack, experts tell consumers to change their passwords, check their bank and credit card statements for unauthorized transactions, and train yourself against common security scams. But since the shadow Internet economy is based on dark web criminality, the public is becoming desensitized to the frequency and harm of cyber attacks. It may come to the point where consumers may view these huge hacks the equivalent of being stuck in a bad traffic jam, a nuisance.
But companies are pouring billions of dollars in security. State and federal regulators, especially those who oversee professionals, are demanding a higher standard of duty and security to safeguard client confidential and personal information. Law firms, investment bankers and accounting firms are prime targets to quality data hacks because they interact with companies transferring millions of dollars a day through the wires. One weak spot can lead to a treasure trove of sellable information, including passwords to company servers and bank accounts.
The Cloudflare breach reminds the world that no one really knows who is safeguarding your data. You may have a Google or Amazon cloud account or service, but those big players probably have subcontracted away the nuts and bolts of running the services. The more people are involved in the process, the more likely there will be holes to cover and re-cover. Since human beings are born flawed, failures are imprinted on things we make, including Internet protocols and encryption codes.
There is a growing industry of security troubleshooters, white hats, who try to find computer code errors prior to the exploitation by the bad guys, black hats. It is like an old Western: the outlaws against the undermanned marshals. It is a game of cat and mouse, hide and seek, and seek and destroy.