cyberbarf
WE ARE THE SHEEP PUBLIC POLICY
About 30 percent of people in Stockholm have reached a level of immunity, Sweden's ambassador to the United States told NPR on April 26. "We could reach herd immunity (to the coronavirus) in the capital as early as next month."
As Reason Magazine reported, the comment turns out to have been a bit hasty: The report on the city's infection rate that the ambassador seems to have been referencing had already been withdrawn without explanation four days earlier. But the larger issue of herd immunity remains important. Herd immunity is the resistance to the spread of a contagious disease that results if a suffciently high proportion of a population is immune to the illness. Some people are still susceptible, but they are surrounded by immune individuals, who serve as a barrier preventing the microbes from reaching them. You can achieve this through either mass infection or mass vaccination.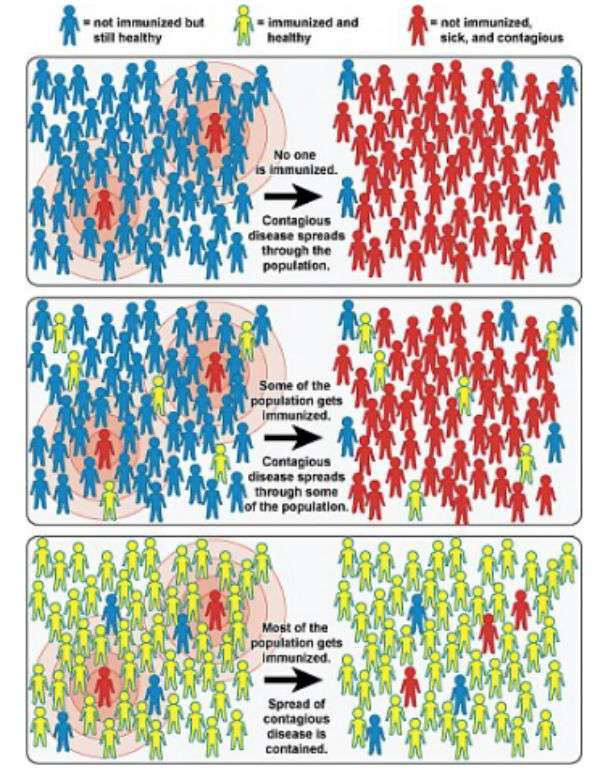 Sweden adopted the minority position: it allowed its population to make their own common sense choices. The country did adopt certain social distancing rules and health procedures, but did not close schools or businesses. It allowed its citizens to choose their own risk tolerances. Other parts of Europe have been critical of this approach, citing statistics that Sweden has a higher mortality rate to confirmed cases or by per capita ratio. (However, those studies do not factor in the total number of untested people who have been affected by the virus, built up their own immunity, or are asymptomatic. One person estimated that more than 7 million Swedes have had contact with the virus which would mean that the virus deaths would be dramatically less mortality rate than the rest of Europe.)
Never in the history of the United States has the government shut down the vast majority economy in order to stop an illness spreading and potentially killing citizens. In order to justify the move, the federal government "spent" (printed more debt) in one month the equivalent of 45 percent of the U.S. GDP. The national deficit has soared past $26 trillion (1.44 times last year's total GDP).
Libertarians are appalled by the amount of federal deficit spending and the Draconian executive mandates (nearing marshall law in some states) under the guise of public health and safety. The American public allowed this to happen. It was only after a month of captivity that the sheep wanted to bolt their pens. Lawsuits were filed to challenge the restrictions on personal freedoms, including public worship. Some judges ruled that governors and officials had exceeded their statutory authority on public health regulations. Other critics felt that elected officials had no right to determine who was essential and who was non-essential (ironically, most government agencies like DMV and emission testing were deemed nonessential). Mom and Pop businesses have been shut down for more than 11 weeks. A great deal of them have now closed for good.
The middle class is being squeezed into economic pulp. The high cost of the shut down will be borne by them with higher taxes and higher inflation. Last month, food prices went up by a record amount not seen in 50 years. Businesses that are open have factored in these new sanitary, health and welfare costs into every product and service. Expect a $20 haircut to now cost $40 when salons re-open.
Those who have shepherded the people through this pandemic seem to have their own political blinders on. They believe themselves to be right and almighty. But just as a teapot boils to the point of steam explosion, so are the people trapped in their homes itching to get back to normalcy.