iToons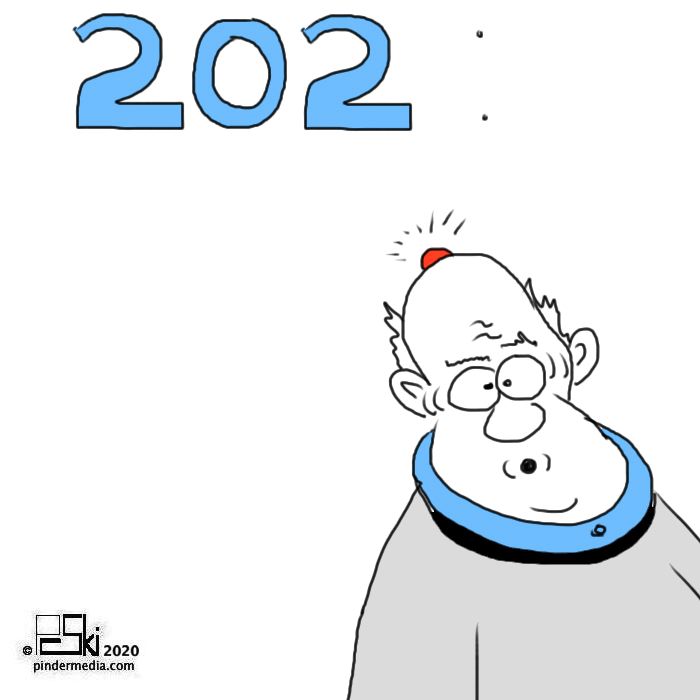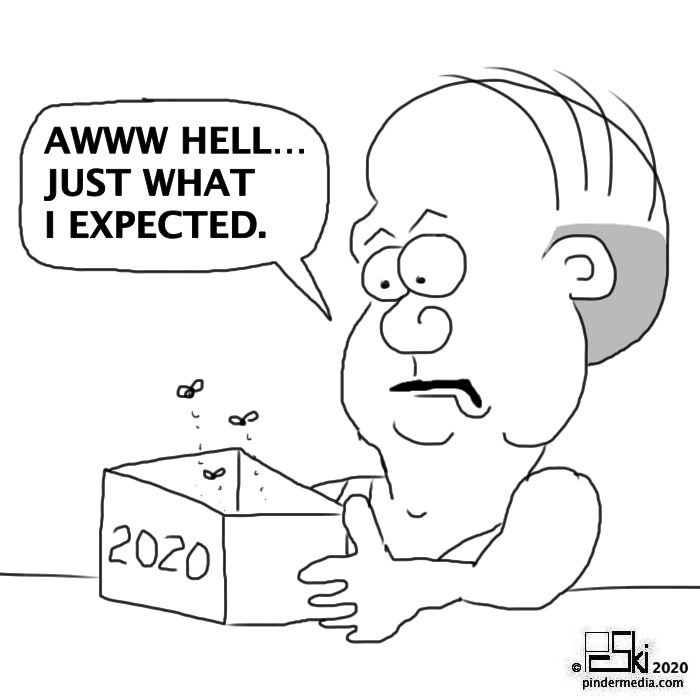 cyberbarf
A NEW YEAR RETROSPECTIVE
By all accounts, 2020 was a bad year.
It may have started off with dreams with the faint hope of reality blessings. The kind of dreams that sustain a person in the rat race of their life. The impossible dreams fed by the desire to change one's lot in life. The fantasy dreams that allow one to sleep at night from the noise, confusion and pain of the waking hours.
If anything, 2020 was moments of change. For some, the change was an interpersonal quest to become something new; lower the barriers to allow a drastic turning point to be considered - - - a chance to turn a desire into a reality. A new job. A new home. A new relationship. A new lover. It did not matter to anyone else but yourself. It would make you happy or content.
But very few of us had those type of moments in 2020. The lucky few. By March, we were bulldozed by a global pandemic. Everything changed across all cultures. An invisible cause made temporary changes in our lives seem permanent. And depressing.
What was essential, became scarce.
What was meaningful, became lost.
What was necessary, became burdensome.
By April, government lockdown orders became serious. There were panic buying of toilet paper and sanitizers. COVID was known by everyone. It changed everything. It made those with pre-existing conditions fearful. It made those in senior facilities prisoners of the virus. It put people in a paradox: how can I maintain my normalcy (work, family, friends, etc) while not putting people around me at risk?
By May it was clear that there was no stopping the pandemic from closing borders, closing schools, closing offices and severely limiting factories and plants. The daily positive tests and death rolls drummed on day-after-day to the point where people stopped watching or listening to the grim news.
Businesses began to falter. Family establishments like bars and restaurants, who survived the Great Depression, World Wars, riots and trends, closed forever. The cascade of unemployment overwhelmed the states which caused the greatest federal stimulus (and debt) spending in history. Trillions of dollars were printed to prop up the U.S. economy from collapse. Families had to cut back expenses. Renters stopped paying the rent. Landlords could not evict because governors stopped them for humanitarian reasons. Large retailers (big box stores) went under because no one could shop at nonessential places. Lenders were squeezed by mortgages not being paid as borrowers lost their jobs.
Entire industries lost 90 percent of more of their income: movie theaters, the film industry, the music industry, the liquor trade and their customers. Some had to adapt or die. Some made drastic changes in how they operated their distribution channels. People went on-line in order to survive. But not everyone could survive.
The end of year tallies of those local businesses lost reads like a community obituary. Places that one used to frequent are suddenly gone. Gone like the parents, grandparents and children lost to the complications of the COVID virus who died in cruel isolation.
What dawns on the new year more than anything is what is missing. Everyone knows of someone adversely affected by COVID.
People, places, things . . . basic foundational elements of personal freedom are crisis points. The human drive of free will has never been tested more than now. Will the damage be permanent?
A non-traditional divisive election did not help matters. By the late summer, fools ran the sound bite feeds. Conspiracy theorists began to eclipse news reporters as sources of political material. It seemed that no matter what leaders said did not apply to them. It seemed that no matter what leaders said was their solution did not work.
You wonder why some people got angry? They were fed up. Fed up by the institutions that had failed them. They could handle change that they themselves could control but not change that was thrust upon them under the color of law. Americans have a rebellious streak. The anti-change people created another surge of sickness - - - physically, mentally and politically. The challenge to unify the nation to stop a pandemic merely ripped it a part further and further away from the center of truth and science.
Some people got more tired, bitter and depressed by the state of things by the time the fall holidays. Halloween was a major occasion for both children and adults. Canceled. Thanksgiving was a time for extended families to come together and bond over food and football. Canceled. Christmas was the time to share the gifts with loved ones, but for package delivery services, it was all but canceled as traditions as quaint as caroling, going to church services, or having large gathering at home or a restaurant were canceled
The election results did not damper the anger festering across the land. Social media, being a toxic area before 2020, became a rotting cesspool of hate. By the time the last days of December rolled in, the consensus was that there would be nothing greater than for 2020 to end. 2020 was the worst year for most people. Goodbye and good riddance.
But turning the calendar page to January 1st is not going to immediately change reality. Schools are still closed. Students are unhappy. Parents are unhappy. Businesses are still closed. Bankruptcies will be on the rise. Customer service is poor. Travel has been all but halted. The idea of having a holiday vacation a mute point of dread and harsh restrictions.
How many people actually toasted at midnight the New Year?
Hardly any. In our neighborhood, any reason to fire off fireworks was the rule. But the neighborhood has been quiet. Deadly silent.
These are Dark Days for sure. But will it spill over into a new Dark Age? Students, especially young elementary school children, will be two years behind before schools come back to normal in the fall of 2021. (That presumes that there will be a child viable vaccine at that time. The emergency approved vaccines to date have not been tested on certain at risk groups, including children.) High school seniors lost their social senior year. Recent college graduates have met a non-existent job market. Careers will be stalled or lost.
You can be an optimist or a pessimist but no one can truthfully tell you whether the glass is half full of what.
All I know is that CHANGE has been hammered across all of our foreheads. Just as work has piled up from needless zoom conferences, apathetic procrastination has wormed its way into our collective consciousness. For those who are now constantly asking "What is the Point?" have a point. The path before us appears to be lined with potholes, sinkholes and abandoned vehicles. How we treat each other going forward will have more to do with the recovery than technology, speeches or government checks.