WE THE INTERNET RESOLVE TO POST FEWER DANGEROUS SELFIES.
Another disturbing trend is people doing dangerous things to get the ultimate selfie photograph for their SNS feeds. So many people have fallen off canyon or cliff ledges to their deaths for the cause of having a spectacular vacation photograph. The Darwin Awards used to celebrate the stupidity of humans, but these tragic incidents are preventable by common sense.
WE THE INTERNET RESOLVE TO DEMAND MORE TRANSPARENCY ON SPONSORED CONTENT FROM SOCIAL MEDIA PLATFORMS, INFLUENCERS, BLOGGERS, VLOGGERS AND YOUTUBERS.
People do not want to be fools. One of the worst ways to be fooled is by a rising social media star gushing over a product, a cosmetic, a vacation destination or fashion trend, who is secretly paid for their commentary. Early internet stars became famous for their honest, independent opinions. But as traditional advertising left for the digital space, it started to corrupt those SNS content creators with money . . . enough money to become full time creators. Many governments, including the U.S. FTC, have demanded that any social media hosts disclose whether they are being paid for their content.
WE THE INTERNET RESOLVE THAT DISCUSSIONS OF POLITICS, SPORTS AND ENTERTAINMENT BE CONDUCTED IN A CIVIL, POLITE AND RESPECTFUL MANNER.
The destruction of morals, what is right or wrong, will destroy any society. Lost on the ease of connection between people is the vile that can a tsunami of hate that takes out common sense and manners. Human beings should treat other human beings better or we are no better than wild animals.
cyberbarf
FOUND BUT NOT LOST ON THE INTERNET CYBERSAFARI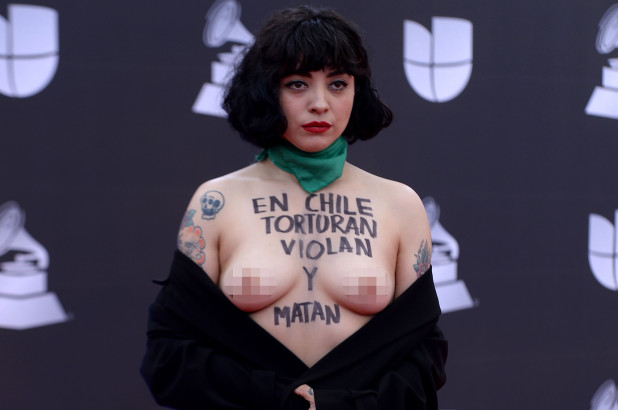 A Chilean singer staged a topless protest on the Latin Grammy Awards red carpet. She was protesting against a brutal police response to civil uprisings in her country that have left 20 people dead and another 200 blind. Singer Mon Laferte, 36, arrived at the awards ceremony in Las Vegas in a trench coat that she removed to reveal a political message decrying violence in the country that she had written across her bare breasts. Clearly, this was one way to get the press to notice you.
Source: NY Post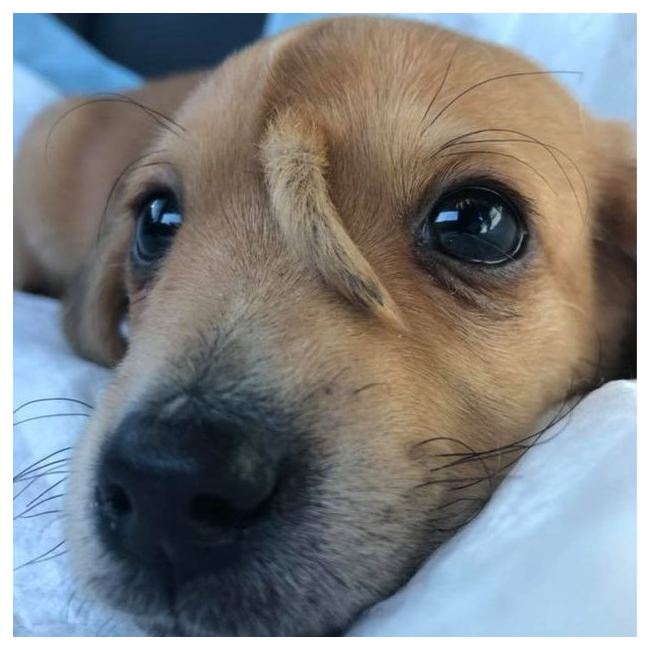 Narwal, a Missouri animal rescue center dog, took the Internet by storm by being born with a secondary tail on his forehead. The center did an x-ray to determine it was not attached, but merely functions as a decorative feature. No one knows how this genetic malformation occurred but the net reaction was positive for this cute pup. The center would not let any adoption until it studied the dog to determine if its unique characteristic would cause future problems.
Source: Mental Floss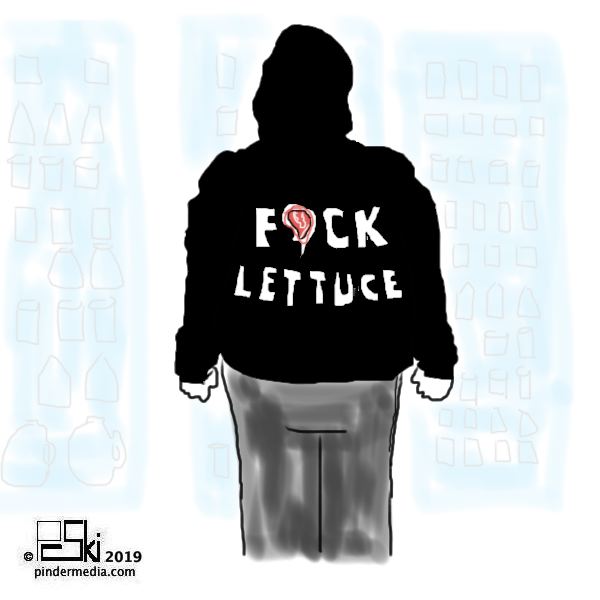 It was at the local convenience store early one morning when Ski, our publisher, found a man staring in the cold beverage coolers. The man was wearing a black, custom made hoodie. The mental image frozen in Ski's mind led to this SNS post.
Source: pindermedia.com
iTOONS