cyberbarf
FOUND BUT NOT LOST ON THE INTERNET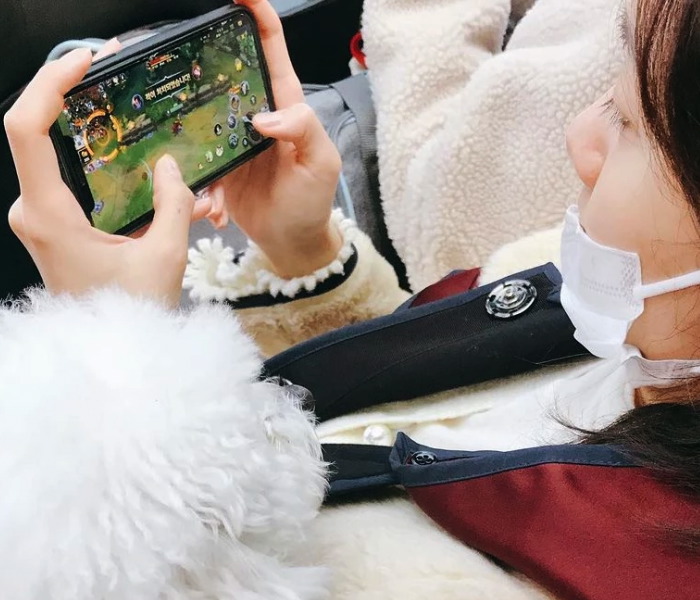 K-netizens were surprised to see a photograph of actress-singer Yoona playing a mobile version of League of Legends, a very popular combat game. It should come as no surprise to those who know actors have very long shooting days. They often get up at 5 a.m. to get to a set and may not leave until midnight. But during the day, there is a lot of down time between shoots. It is not unusual to kill time by playing a game or surfing the net.
Source: Allkpop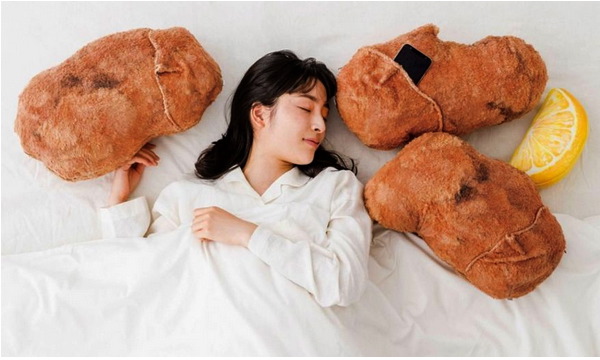 The pandemic has not muted the creativity of people. With the winter pounds adding up from food deliveries, a clever Japanese company, Fellisimo, has come up with the chicken pillow. Each pillow comes with a smart phone pouch. People are encouraged to play ASMR sounds of chickening frying as you fall asleep.
Source: Neatorama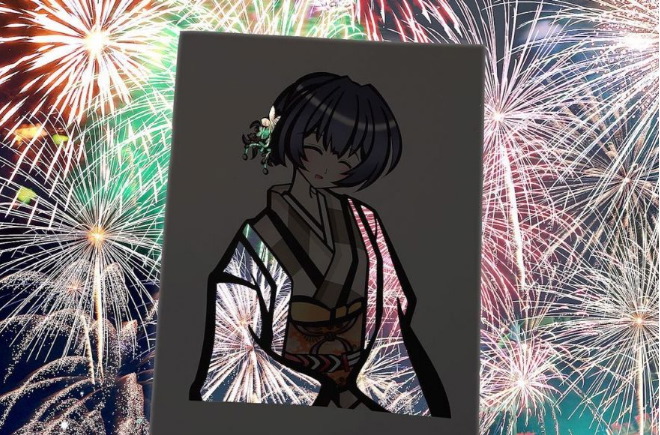 Creativity is not just in product development. We are constantly amazed by the human ability to create new art and art forms. Artist Kotetsu very cleverly uses cut-out cardboard overlaid over photographs to create a visually pleasing new art piece.
Source: Neatorama
AN OLD FRIEND RETURNS CYBERSAFARI IRONY
Around Thanksgiving, there was a YouTube video that caught our attention. Just like the rare Eric Clapton song, Hello, Old Friend, there it was . . . a reunion of the cast of the old G4 Network.
The premise was set in a fan's basement. The few X-Play and Attack of the Show's personalities were present to talk about their shows. It seemed like one long G4 skit, but it seemed a little too dated. The interaction between Kevin and Olivia seemed forced. The highlight was them showing highlights from the original shows. There was a lot of fly-by-night creative fun on those shows, especially AotS which aired live.
This special was a precursor of the announcement that G4 was going to return in early 2021.
Variety reported "After nearly six years sitting in mothballs, the G4 video-game TV network is coming back - - - with some kind of relaunch next year by Comcast.(T)he Twitter accounts of G4TV and G4's Attack of the Show! and X-Play, two popular shows on the network, both posted the same cryptic teaser video, captioned with "We never stopped playing." The video culminates with the numerals "2021." IGN, the game and entertainment publication owned by Ziff Davis, also posted a version of the video (two minutes before the G4 account did). The teasers were timed for Comic-Con@Home, the first virtual streaming edition of the annual fan convention.
It is ironic that Comcast, the network that killed the show in the first place, is now bringing it back (in a new form). The new G4 will be a new hybrid creator-content model, producing videos for various platforms like Twitch, YouTube, etc. There was a call out to viewers to comment about what shows they wanted back on the air. Of course, X-Play, which savagely reviewed new games like a badger on a honeycomb, and Attack of the Show, which had a good following.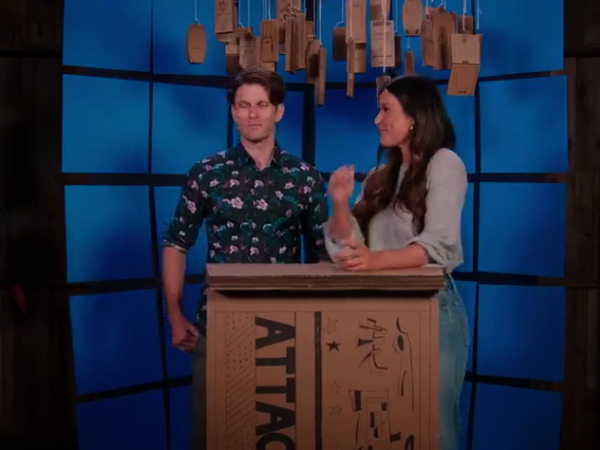 Screencap from G4/YouTube
Cyberbarf fans may find the above picture familiar. Actually, it is a little ironic that G4 is coming back after a long hiatus. We enjoyed Attack of the Show. When we came home from work, it was on LIVE. It could be informative and entertaining . . . at the same time. It had that free form college radio vibe. But when it was going off the air, we knew it was going to be sorely missed.
In order to keep that spirit alive,in 2013 Ski created Show Hack!, a monthly comic which is a satire of a parody of a cable cyberculture show. The Real News Komix is set on a Deep Cable channel, pretty much out-of-sight, out-of-mind for management. It dealt with various issues from current events (The Real News), technology (TechPorn) and good, bad and ugly of broadcast television. Just like the real shows, the comic's cast of characters has changed, developed and grown.
We wish everyone involved in the re-booted G4 good luck and best wishes.