cyberbarf
DEAR SANTA LETTER FROM THE PUB
Dear Santa,
I do not know if I have been good or bad. Well, I was not as bad as all those lying politicians.
I do not know whether I should ask for a new toy, schools to re-open, or a job for my parents.
Last Christmas, we had a fine time. Under the tree, there were many presents. We had a great holiday feast when my aunts, uncles and cousins came over to exchange gifts.
This year, the tree has not been set up. No ornaments hung. My parents spend most of their time in the living room doing work on their laptops. I spend most of my days in my room watching a computer screen of a teacher not teaching or doing internet searches to complete my homework.
I would ask for new clothes, but I hardly never go outside.
I would ask for new computer equipment, but I am burned out with technology.
I would ask for a pet, a puppy or even a gold fish. But I have no time to play with it. I have too much responsibility to care for myself.
I would ask for Good Cheer for All Men. But with all the sad news, I do not think that is possible.
I would ask you for a girlfriend, but they are expensive and I have no money.
I could ask you for money! But that would upset my parents. They raised me not to be a beggar.
I guess I could ask you for something I could really use.
A new face mask.
Sincerely,
Johnny Everyone
cyberbarf
DELIVER US FROM EVIL TECHNOLOGY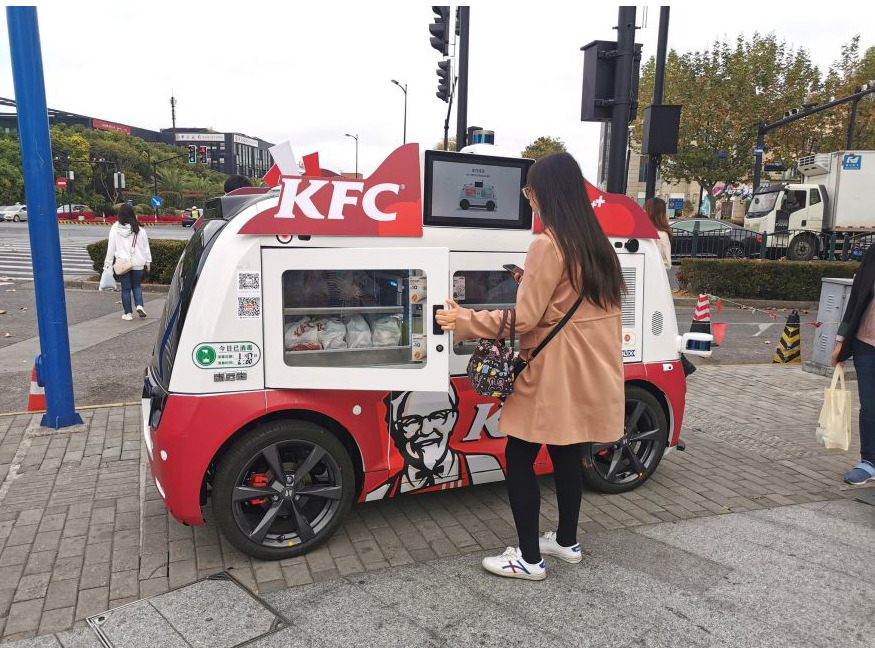 KFC has deployed driverless food trucks in Shanghai, China. These cute little vendors are in response to no-contact, coronavirus procedures. The above photograph from Neatorama website, shows a commuter opening a delivery door after placing and paying for her order.
It appears that one orders on a touch screen and pay via QR code.
It seems that each delivery vehicle has a set amount of pre-prepared food meals in a warming oven compartment. It also seems that the device uses the honor system, since once the door is open, a customer could clean out all the remaining food. We cannot tell if there are security cameras on the side of the vehicle to make sure that thieves can be identified for prosecution.
How sanitary a truck sitting in the sun for a day? How fresh is the food being delivered to a customer? We would assume that KFC did actual real world testing of the delivery system prior to unleashing it on the general public. (Food trucks prepare most dishes per order to insure quality.) But then again, people eat food out of vending machines or gas station heat lamp warmers.
Neolix is a Chinese company that manufactures autonomous vehicles. What is in the pioneering stage is how to use driver less vehicles to meet market demands. Food delivery during the pandemic has increased dramatically. But there are other avenues to explore.
Just as Amazon is still testing drone deliveries of packages, other firms will try to make use of pure convenience services. Elon Musk's hyper rail in Las Vegas is one of those ideas: a personal transport pod that will whisk you around town.
But the business driving force in these ideas is the elimination of human labor. If you had a food truck, you would have a driver/chef and probably an assistant running the street transactions. The KFC driverless vehicle only needs one chef or team to fill a robot with food and a GPS system to get it to its desired location. Even drive share services are looking towards self-driving cars because of the labor disputes with its drivers, who have fought back against independent contractor status to get employee benefits and minimum wages. (Ironically, drive share companies spent a fortune in California's last election to overturn the law on employee status for their drivers).
This year we have seen robotic devices disinfect hospitals and public places. We have seen robotic devices defuse bombs. We have seen cashier-less food stores open. The number of applications are limited only by one's imagination.
iToons
..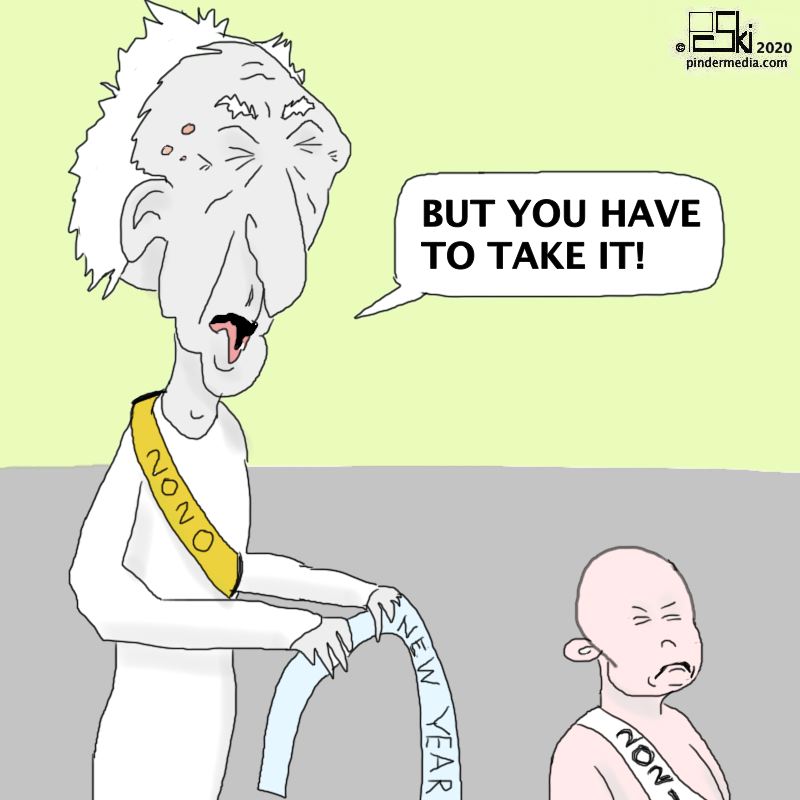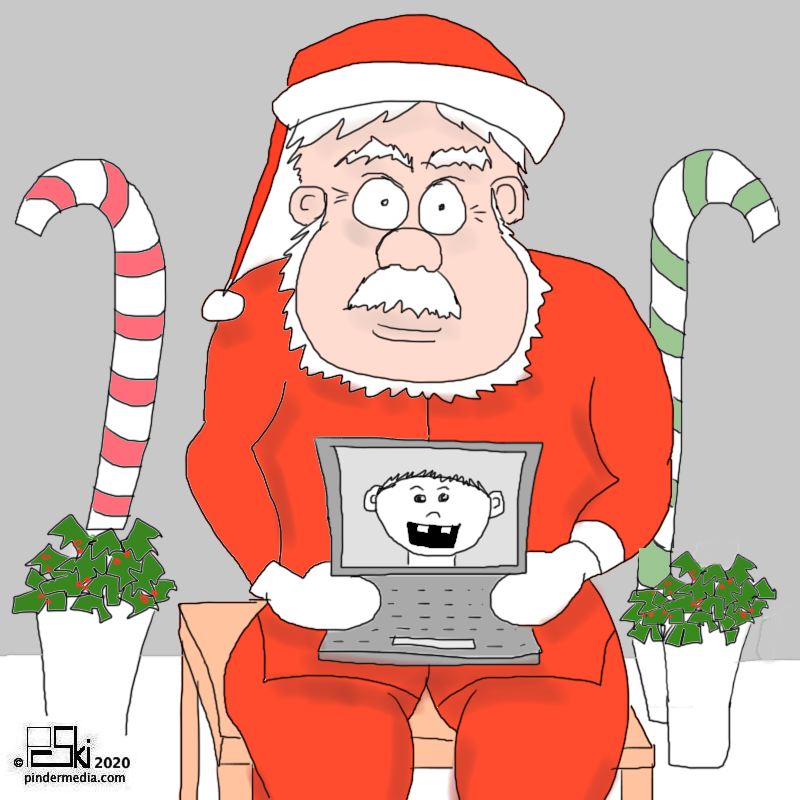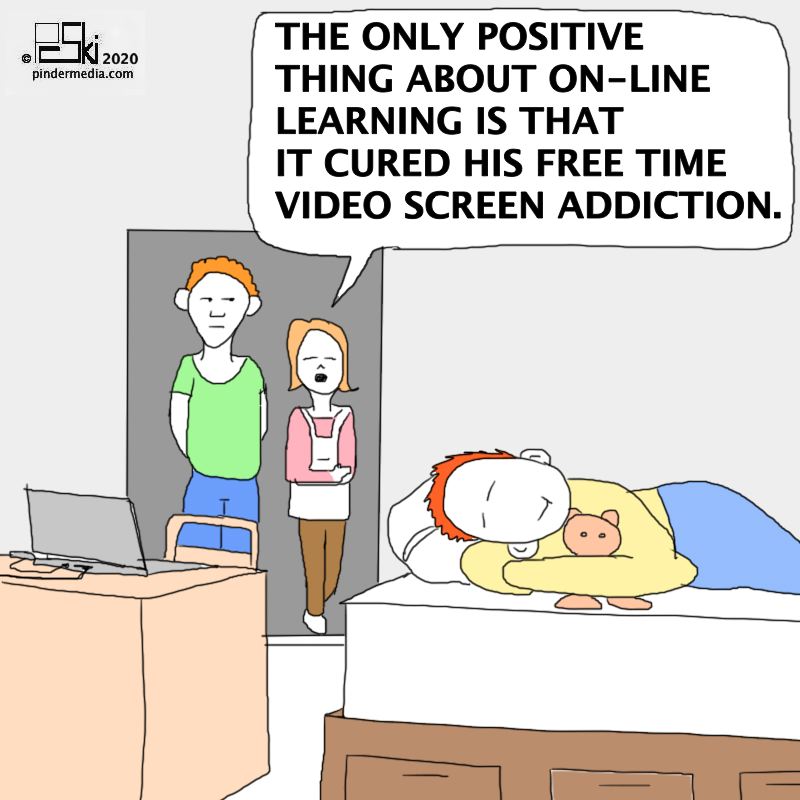 cyberbarf
POLITICKS COMMENTARY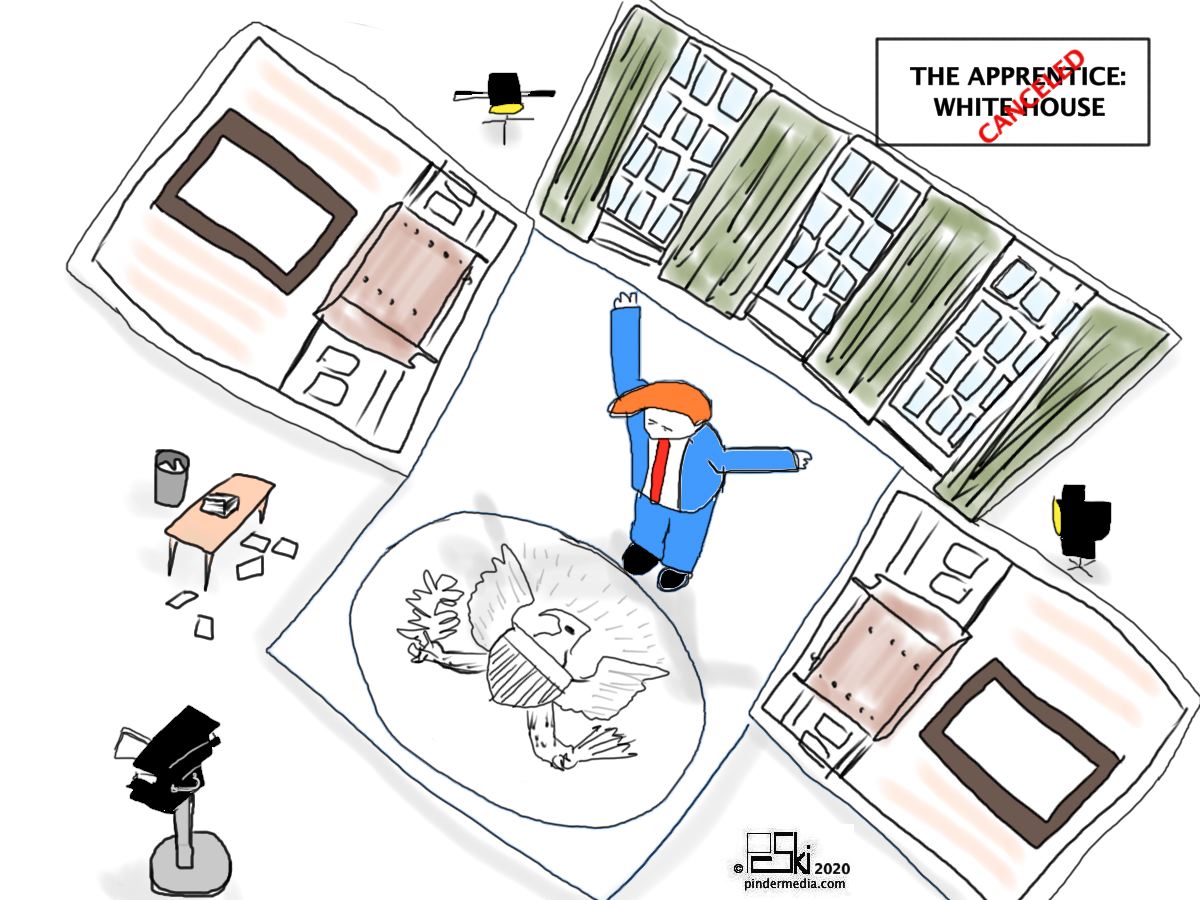 We knew Donald Trump would be a terrible president. He had no idea how to govern. He had no clue on how government works. He had no drive to learn how to govern. He treated his election to president as his own reality television show. In 2016, it was reported that Trump was stunned when he learned he beat Hillary Clinton. In 2020, it was reported that Trump was stunned that he lost to Joe Biden. The roller coaster ride of the last four years will soon come to an end. But things may not change.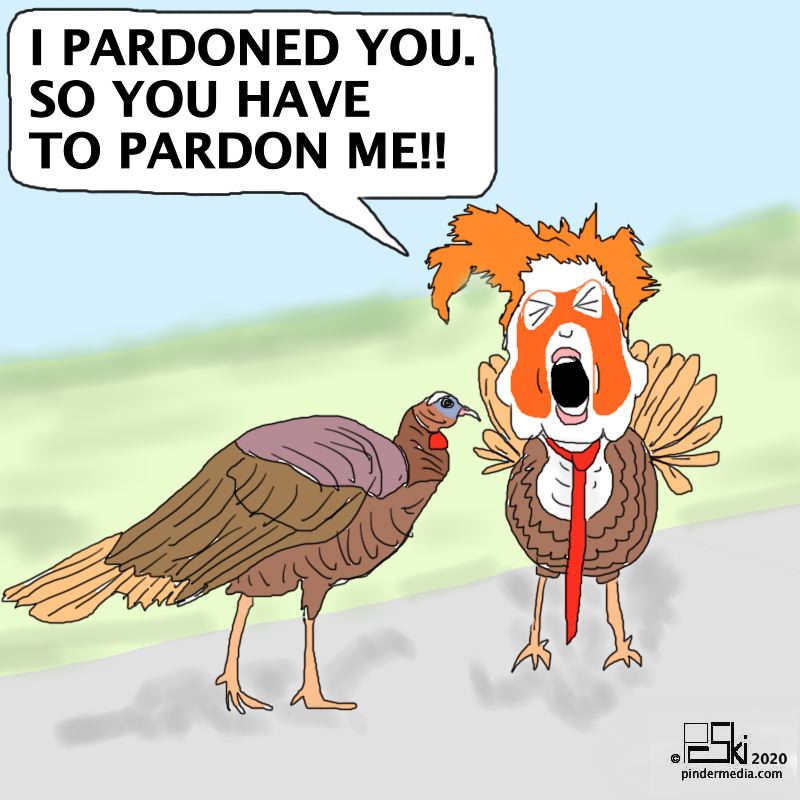 The Democrats and Republicans will still be at each other throats. Democrats are still trying to investigate and criminalize Trump's 2016 victory. They so loath him that they want him to spend time behind bars. However, stupidity is not a crime. His insane tweets may have caused distress, but the constitution protects even idiots. In the last weeks of Trump's turn, just like any other president, he will fill his time deciding on pardons for his cronies and how he will retire with Secret Service benefits and a government expense account.
Even after bitter elections, the victor often attempts the heal the nation. That is code for not going after an ex-president with criminal investigations. The U.S. Presidency is the most exclusive club in America. Its membership is small. If Bush can get along with sleazy Bill, then Biden could find a way to stop the nonsense of endless investigations, mudslinging and name calling.
Whether Trump will shut up and go away is another story.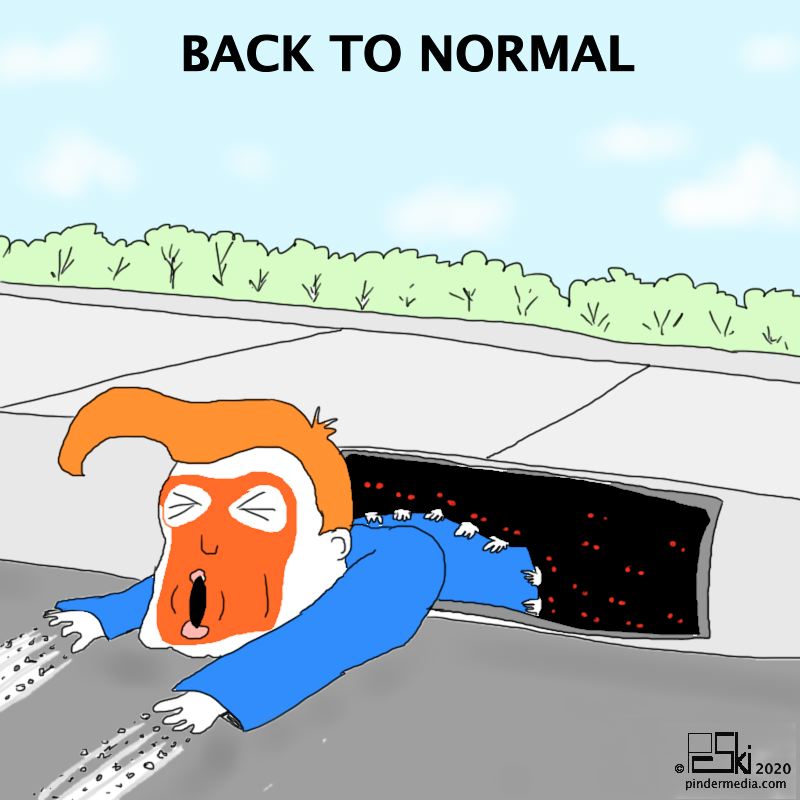 No one seriously believes things in Washington will change. Biden's proposed cabinet is filled with old establishment career Democrats (to the ire of the far left progressives who got Joe elected). Democrats seek out more favors (and donations) from Wall Street than Republicans. Domestic economic policy may not change. But an increase in government spending is clearly on the agenda.
The pandemic will leave a massive trail of small business failures. The virus will continue to run its natural course despite all the efforts of mankind and technology. Whether we go back to Normal is in doubt. Whether the New Normal, autocrat public officials making daily proclamations on how personal freedoms are to be managed in a crisis, will prevail will be something the Supreme Court will have to decide. Until then, we can only hope for a break of the depressing political news cycle.