cyberbarf
KIM MUL-GIL ARTIST
It takes something in an individual to go outside his or her comfort zone. Ski did it when on the spur-of-the-moment he decided in January to travel halfway across the planet to South Korea.
He was watching a program on Arirang TV which showed Western photographers coming to South Korea to take pictures of Korea and its culture. The photographer's translator was a young woman who during their first meeting took out her sketch pad to create an ink portrait as a gift for the photographer. She was quite talented so he noted her name then looked her up the next day on the internet. The web is a good place to find information. And some times gives one a surprising, interesting story to share.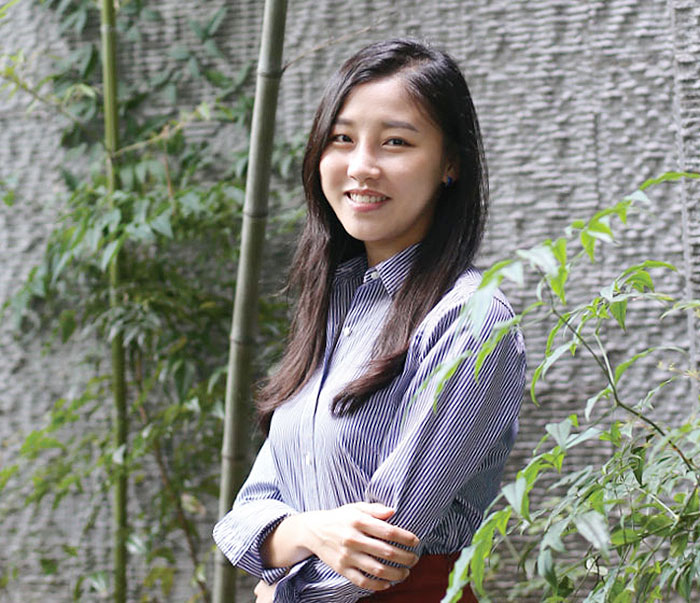 The Internet is a great tool to find information. It is global in scope. So I put into several search engines the young woman's name, Kim Mul-Gil, to find an interesting story about her. She is a painter who saved up enough money to buy two plane tickets, one to Asia and one to Africa, so she could travel and see the world. She spent two years traveling the world, creating sketches and watercolors, before returning to South Korea. She had the drive to go traveling the world, alone, as a single woman. Most women would not even think of such an undertaking. To spend two years on the road is also an amazing accomplishment. Some American students will spend a semester of college abroad, studying their field. But Ms. Kim left academic structure behind when she independently criss-crossed the globe. One can say youth is wasted on the young because most adults could not image such an adventure.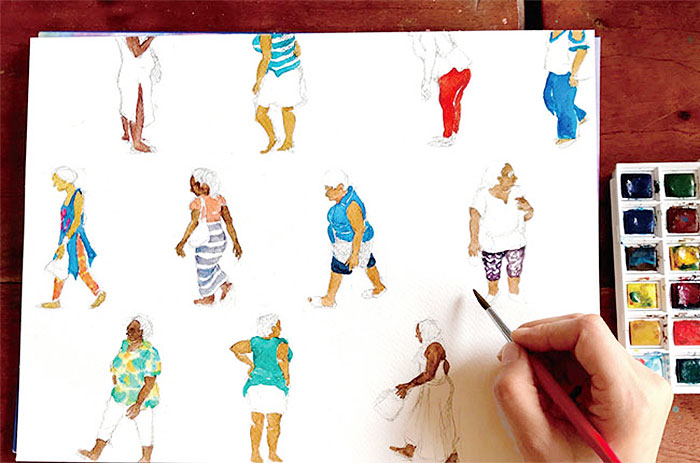 From the short introduction from the TV program, I found that she has had several art exhibitions, which is also rare for a woman in her mid-20s. She has an unique, humorous style in some of her works. Like a wandering waterway, Ms. Kim seems confident on moving on her own path.
"After participating in an international work camp when I was in college, I started dreaming of traveling abroad. I scraped together part-time jobs. I even painted murals for extra cash," she told The ChosenIbo, Korean newspaper. "I saved up 25 million won, and I was finally able to hit the road." When she started her journey, Kim had no special plans or specific itinerary. "I left Korea with just two plane tickets in my hand, one to Asia and another was from there to Africa. I just picked destinations on a whim. I usually headed for a place after somebody recommended three months from December 2011, I roamed around Asian countries including India, Nepal and Thailand," she said.
It takes a great amount of nerve and courage to head out into the unknown, especially if you are a young woman in her early 20s. She found the experience transformative, even with the hardships of travel, lack of money and at one point being robbed of her possessions. But it gave her a greater understanding and color of the world beyond her home country.
She returned with an exciting story that she has shared through her lectures and art exhibitions. Her experience and personality has made it into her art work from a recent showing: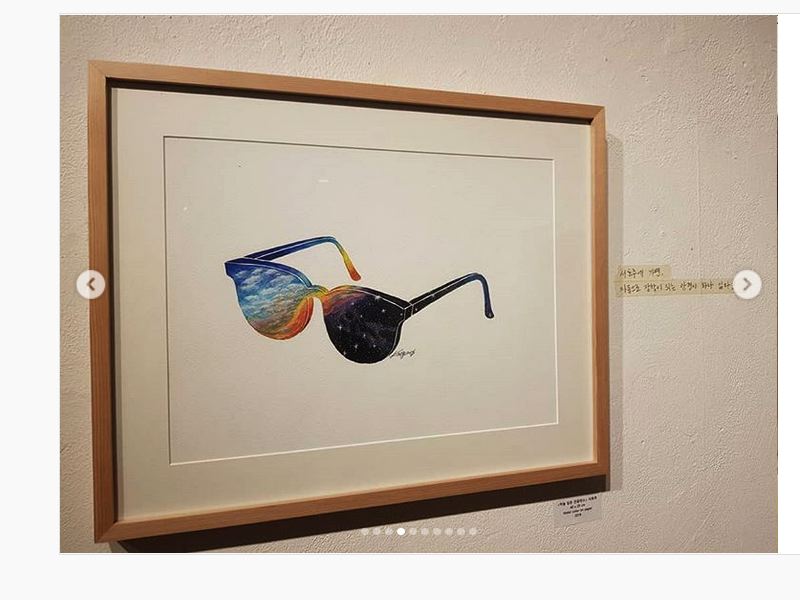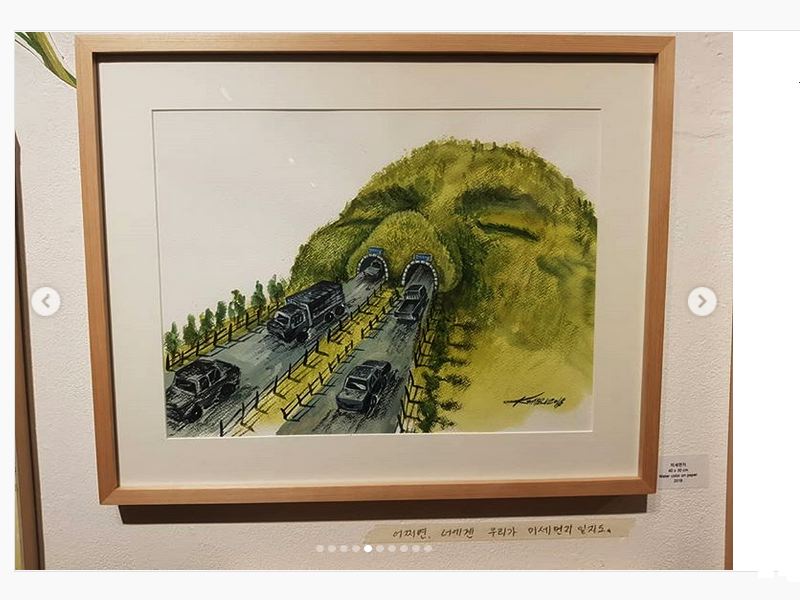 Sources: ChosenIbo, Instagram