HAPPY HOLIDAYS
FROM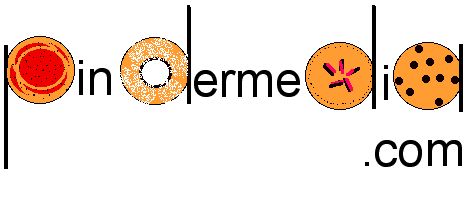 cyberbarf
BATTLEGROUNDS ARTICLE
It may be the most successful game launch in history. Player Unknown's Battlegrounds (PUBG) has set records for concurrent users on the Steam multiplayer platform. And the game is still in beta.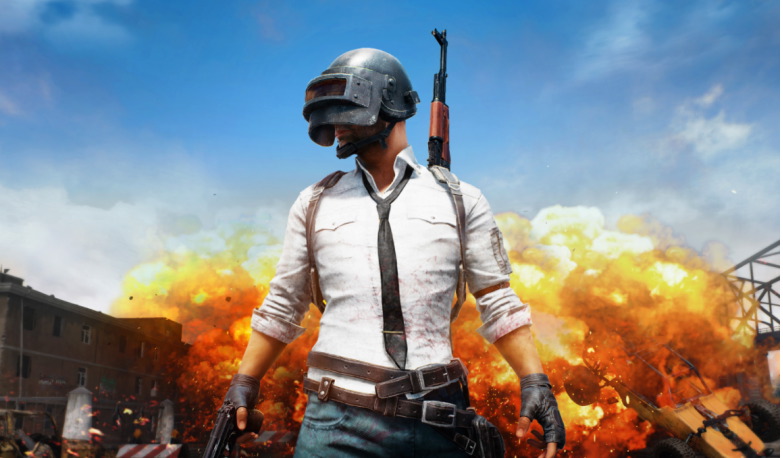 October business insider: In six months, one game has already made more than a half a billion dollars - - - and the complete version is not even out yet. That game is the bizarrely named "PlayerUnknown's Battlegrounds" (PUBG), a unique shooter game that pits 100 real players against each other on an abandoned island. As each match progresses, the game forces survivors into closer and closer quarters. Whoever survives - - - and there can only be one - - - is crowned the winner. There is no story, and no mode other than the one described above. It may sound like a bare bones game, but the way each match plays out is what makes it so impressive. Though "PUBG" itself has no real story, the insane tale of how it rose from obscurity to money-printing machine is fascinating. It has sold more than 20 million copies for gross revenue of $600 million.
eurogamer notes the fastest route to success, for a survival game, is to have a gimmick that looks good on a YouTube title card. The PUBG template allows for the gamer to chose his own path, solo or with a team. The mission is simple: loot, shoot, survive. PUBG does have a rich environment and character/accessories. The hills, trees, bushes, vehicles, buildings and weapons look real (not cartoony or boxy.) It does have good render speeds and plenty of physics for its various weapons. But it is the simple task of surviving in a game with no set rules on how to play is the drama that circumvents the need for traditional multiplayer concepts like structure or balance. You can set your own strategy; hide or seek out fire fights. You can go solo or play with a team. You can concentrate on looting for good weapons, or set ambushes to take loot from dead players.
The other positive for PUBG is that is a quick game. If you are killed, you can immediately cycle out of the contest and into a new 100 person game cue. Even if you last to the end, the game is usually done within 20 minutes. YouTubers often stream hours of their game play, and the more popular gamers are generating income and net-celebrity status.
PUBG is creating more battle royale games because the rapid proliferation of the genre has made hard core gamers addicted to its style. There was a large multiplayer base that wanted a game unshackled from rigid structure, for more meaningful interactions with strangers encountered online, all the things make for good YouTube videos or Twitch live streams. Even game review sites are posting "highlight reels" showing the best video captures of kills, victories or crazy software malfunctions (like a blooper reel).
In just 6 months, Brendan (PlayerUnknown) Greene launched PUBG on March 23, 2017. His release was marketed as "Early Access," which meant that while consumers could buy and play it, it wasn't yet complete. It was the largest beta test operation in the gaming industry. Six months later, Bluehole, the South Korean game company Greene joined to make PUBG, is still selling the beta version of the game. Bluehole has promised to release the completed version of the game by the end of 2017 but will not meet that soft deadline.
Apparently, it does not matter. Bluehole had topped the 13 million figure by the end of September. Steam has reported that more two million people were playing PUBG at once. That's an absurdly high number for any game, including widely popular ones such as "Minecraft," "League of Legends, " "DOTA 2" and "Counter-Strike: Global Offensive," which helped spawn e-sports leagues. PUBG is so popular that it has become the most actively played game on Steam, the PC gaming service that has more than 200 million users and thousands of available games. It's even set an all-time record on Steam for the most concurrent users on the system.
One of the driving engines for the popularity of the game is that YouTubers can easily live stream their games to world. The games are limited to the amount of players (100) and in time (as the battle circle contracts to force the action between remaining players.) Event the game glitches turn into viral, funny gifs. Every game play is different which is part of its appeal.
With sudden popularity comes controversy. Cheating is a problem in any online game, but itŐs even worse in a battle royale situation where massive counts of players are all trying to be the very best. Bluehole have not been shy about banning unsportsmanlike combatants in PlayerUnknown's Battlegrounds, and PlayerUnknown himself has revealed that those bans have been increasing exponentially. pcgamesn.com note the massive increase in bans is the result of ever more robust detection systems, but also the result of PUBG's seemingly unending growth, so missing 150,000 users is not an issue.
Some of the complaints surround the fact that some players speed hack their avatars to get a competitive advantage. Others jump into a game that features live streamers so they can stalk the YouTubers to set traps to kill skilled players.
SHOW HACK! PUBG PARODY
As with other popular on-line games, PUBG is falling into the dark side of gaming. As Kotaku reported recently Valve issued 23 cease and desist letters to sites that ran "Counter- Strike: Global Offensive" gambling sites. A year later, not only are a handful of sites still taking bets for CS:GO skin roulettes, but the market has spread into great, wide world of PUBG skins. Since the beginning of this year, at least ten Battlegrounds skin gambling sites have cropped up. The model for gambling Battlegrounds skins looks the same as it has been for CS:GO gambling businesses. Players will deposit Battlegrounds skins from their Steam accounts into an online pool for roulette, coin flipping, jackpot, blackjack or a raffle. Once a winner is chosen, they receive all the skins in the pool or another skin, ideally higher-end, or coins. One Battlegrounds skin gambling site, DaPUBG.com, took in about 10 skins every minute for bets.
Picking up a few new skins to glamorize your Battlegrounds game is not always the end-goal of gambling on the ten or so Battlegrounds skin gambling sites. The skins can be a stand-in for cash. Third-party sites let players sell their skins for money or wager them on e-sports matches. PUBG cosmetic items, like a red bandana, go for as much as $1,000 in the Steam marketplace, but around $780 on third party sites that extract a smaller commission fee. But many add-on items are in the $5 range. The CS:GO skins market moved $2.3 billion in e-sports bets in 2016. A player who gambles $3 worth of skins could earn a skin worth $4, a 33 percent pay-off.
Success will bring out competitors. The Developer of PUBG, Bluenote, recently has gone after developer of Fortnight as a Battle Royale rip-off. But the Fortnite team is using the same licensed game engine to create its own MMO game. Fortnight borrows the same concepts of PUBG: loot, shoot and survive. But the Fortnight graphics are weaker than PUBG. However, Fortnight has build in some of its own features like acquiring resources, building structures, and using different weapons like rocket launchers. Several full time gamers switch between the two games in their content creation as there is just enough variety in the current games to keep their streams from getting too boring to their audience.
There is a positive social aspect to MMO games. YouTubers and Twitch celebs have created video streams of their games to attract and retain subscribers. The cult of the game viewer is an emerging market. In South Korea, the newest hot spot to take your date to is the Internet Cafe, according to koreaboo.com. It is becoming a trend among young couples to spend some time together in an internet cafe, playing PUBG together. In Korea, some couples want to play games more than getting a nice matching couples items for each other. In a recent poll, 47% of dating couples said playing PUBG was what they wanted to do; 40% said buying a custom made couple's items and 13% said going to a nice restaurant for a meal. There was a live broadcasting of the game in South Korea that was done by a couple of newlyweds which went viral among Korea's netizens. It seems playing interactive games together could be a new dating trend.
Games like PUBG are a stress release drama where the outcome does not really matter to the average player. It can be an alternative to a night of drinking and karoke. For $30, it is a cost effective time waster as the play and action do not repeat themselves. Players have logged in 100s of hours of game play without losing interest.
It may come back to a fantasy aspect of culture. The movie Hunger Games was a twist on an old survival trope. PUBG seems to have tapped into that trope to rope in players who are willing to invest their time and resources in the game.
However, some critics wonder how Bluenote can match the sudden success of PUBG with the growing expectations of a better full release game. Some wonder if the game will reach a saturation point, plateau, then fall off the map like many other fads. Or will some other event, like in-game micro-pay, turn off avid players. Or the concern of every game developer: that someone will put out a hotter, more challenging game that blows away the competition.
So far, PUBG has beaten back the odds for a beta product. It has changed the gaming landscape. It has created a cultural icon. It has been used to create tens of thousands of hours of Internet content, memes and live-action parody videos. It will continue to thrive or fail based upon the expectations of its fan base.
iToons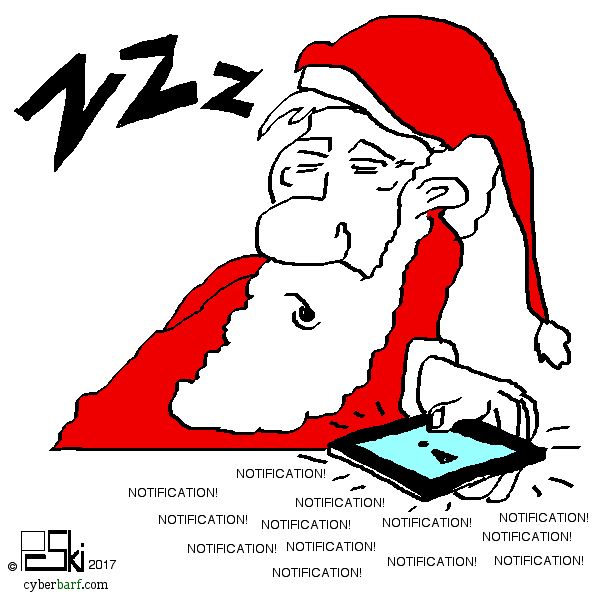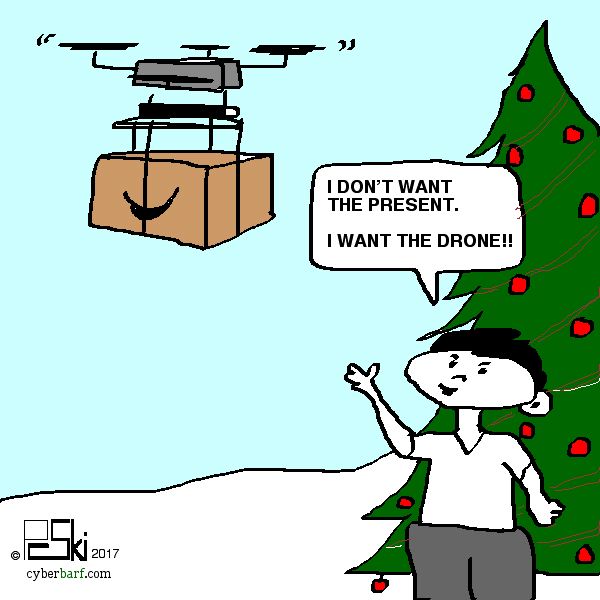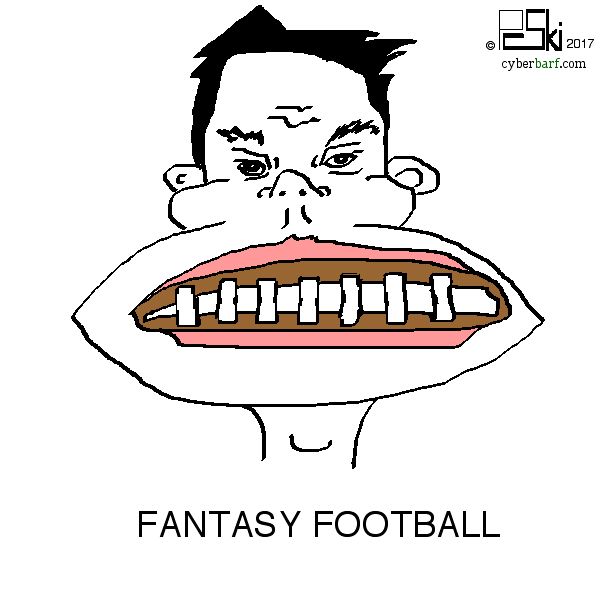 cyberbarf
TAKING IT OUT OF NEUTRAL OPINION
If the government uses taxpayer money to develop a new technology, it should be used for public purposes. Once that technology was freed into the wild for public use, it should remain free. That is the current thinking of the opponents of the FCC's decision to vote in mid-December to revoke the net neutrality regulations.
As CNET reported FCC Chairman Ajit Pai wants the US government to stop "micromanaging the Internet In November, he introduced a proposal to repeal the controversial 2015 net neutrality rules that prevented broadband companies from blocking or slowing down access to websites or services. While many people agree with the basic principles of net neutrality, these specific rules have been a lightning rod for controversy because in order to get the rules to hold up in court, the FCC unilaterally reclassified broadband networks so that they fell under the same strict regulations that govern telephone networks.
The ISP service providers and broadband operators who connect the Internet to everyone thought the prior administration's opinion that the Internet was a common carrier, thus subject to FCC oversight, was wrong. It is not a common communication carrier like a telephone signal, they argue. It is a new and different technology platform.
Net neutrality is the principle that all Internet traffic should be treated equally, regardless of whether you are posting on Facebook, Instagram or streaming movies from Netflix or Amazon. It also means that companies like conglomerates like Comcast, which owns NBC Universal, cannot favor their own content over a competitor's content.
But we all know that nothing in life is free. The Internet grew to be the dominant force in the world because it was allowed to evolve naturally through the open gateway between people. It started out as an academic and social tool that grew into a dominant commerce and global communication power.
If you control the medium, you can control the message. The concentration of Internet power in a few large companies such as Google, Facebook, Twitter for platform services and the large telecos in providing the back bone system has many worried that an unregulated Internet would soon squeeze out the average user.
Net neutrality meant that Internet providers could not discriminate against the type or class of user and their data streams. You could not throttle down a user or prefer one user over another. You could not build express lanes on the information superhighway. Under the repealers view, there exists other means to enforce terms of service agreements, web system contracts and correct communication abuses: the Federal Trade Commission. The FTC has jurisdiction to take action against any business that violate contracts with consumers or that participate in anticompetitive and fraudulent activity. But the FTC oversees the entire economy so it may not have the manpower, resources or time to take on a new Wild West telecom industry.
But free markets often work when they are not tinkered with by government bureaucrats. There is enough competition in the smart phone market to increase innovation and bring data costs down to consumers. Consumers are now savvy enough to switch carriers to get better deals. Big telecos and cable operators have found out that consumers are not as loyal when local monopolies are broken up. Cord cutters are hurting cable operators and content providers. Telecos hate unlimited data plans. But every time they try to kill them off, a competitor brings it back forcing at least an attempted match to retain customers.
What sours many consumer advocates is the speed at which the new FCC chair has acted on his proposal. There is outrage that the FCC has disregarded millions of comments from the public on this issue. Many find the FCC's tenor that the broadband companies will voluntarily keep many of the rules in place, such as not throttling consumers or being transparent on how their networks function. But Internet advocacy groups believe it is foolish to that rely on those companies who are seeking to grow revenues and profits to comply to a nonbinding obligation.
By the New Year, you may have a new Internet experience - - - slower and more expensive. Or you may have competitors pounding your mailbox with special flyers and cheaper data plans. No one will know for certain until the parties are let loose in the free market.
cyberbarf
FOUND BUT NOT LOST ON THE INTERNET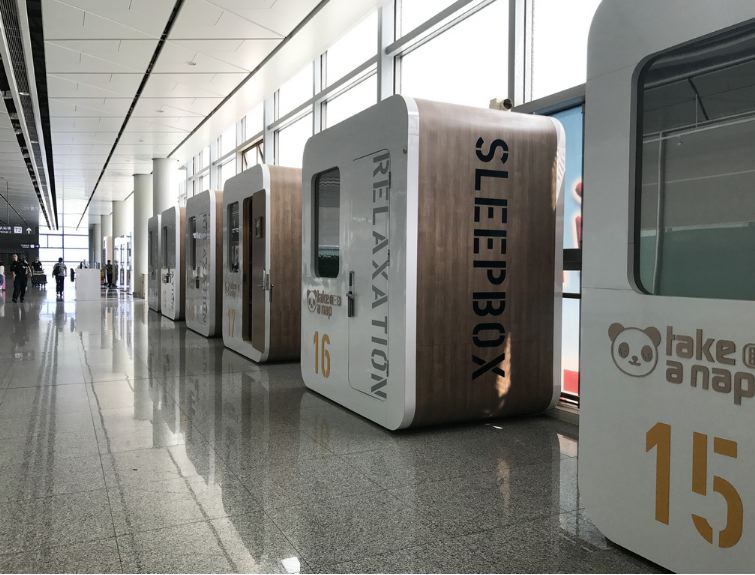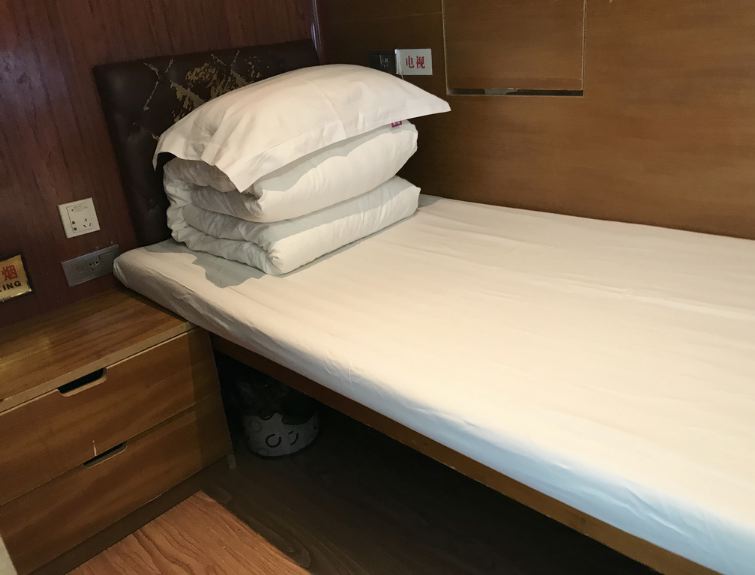 Sleep Boxes. They may be popping up at more airports to serve jet lagged passengers who have long layovers.
Source: Dispatch, Korea.