SMALL IS SMALLER MAINSTREAM
The quarterly trip to the Best Buy has been completed. It is amazing that the iPod aisle is always filled with both young and old gawking at the latest and greatest personal music devices. Cool colors. Look how small they are. Look how thin they are getting.
People are buying iPods like they buy disposal lighters. They can't get enough of these devices.
But personal music players are not the only small world subjects. Cellphones, smart PDAs and blackberries are getting wallet small and smaller. Soon they will be the size of a credit card. Hell, at some time a cell phone may be embedded into your credit cards.
One has to wonder what percentage of these iPods and tiny cell phones are replacements for those lost on subway, lost in the park, lost while traveling, lost at home like when you misplace your car keys from time to time.
We are still waiting for the last great communication icon to be commercially available. The combination of tiny cell phone and hands free headset: the Star Trek communication pin. Put it on your shirt or lapel pin, tap it when it rings and have a speaker phone converse with the world just like the 1960s television show. It is possible; the original handheld fliptop Trek communicators look like the first true portable cellphones.
And yes, some mad scientists will try to get even smaller. Nanotechnology may lead to the implantation of cell chips directly into one's skull. No more dialing for numbers; just think and your mind's impulses will send signals to the nearest cell tower. You can see this coming: "Not tonight dear, I have misdirected conference call in my head."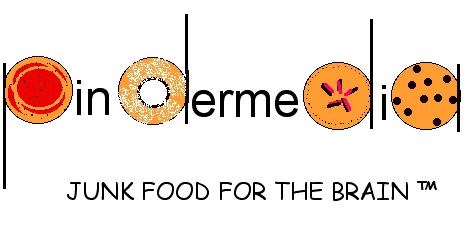 THE WHETHER REPORT STATUS
Question: Whether electronic trading programs will be curbed in the future because of current stock market volatility so exchanges will institute daily limits on stock price trades?
* Educated Guess

* Possible

* Probable

* Beyond a Reasonable Doubt

* Doubtful

* Vapor Dream
Question: Whether movie theaters will wane with the growth of home theater, HD televisions and on-demand cable movie rentals?
* Educated Guess

* Possible

* Probable

* Beyond a Reasonable Doubt

* Doubtful

* Vapor Dream
Question: Whether an internet savvy U.S. third political party will win the White House in the next 20 years?
* Educated Guess

* Possible

* Probable

* Beyond a Reasonable Doubt

* Doubtful

* Vapor Dream