cyberbarf
BULLY PULPIT COMMENTARY
When young elementary school teacher know and fear bullies, there is a problem.
In the old school yard, bullies were the seemingly tough guys who wanted to intimidate new students. In most instances, it was a face to face confrontation. School yard fights, scraps, name calling and truces were taken care of by the kids themselves. In harsher cases, intervention by a teacher or principal or a older sibling took care of the issue.
In many cases, the bully was merely insecure about himself. Another reason was that they were insecure about their own situation, whether it be at home, at school, in athletics or academics. Bullies are looking for attention because they lack it at home. Bullies want to be the center of attention so they can bolster their own self-esteem which is lacking within their family structure. Bullies are the product of their environment.
The people being picked on as easy targets were the smaller kids or the nerds. In this case, stereotypes did ring true.
The pecking order of classes and clicks was part of growing up in American schools. There were plenty of like-minded souls around to be part of some social circle. But it seems to many young children that making lasting friendships are harder and harder to come by (because of neighborhood changes, social events, organized parenting schedules, divorces, etc.) It is harder for kids to just be kids with all the criminal behavior that has seeped into every city and town in America.
But the American culture appears to have changed radically in the last 40 years. In an age of political correctness and tolerance, American culture has become more mean and insensitive.
And it is not just kid on kid misbehavior. Aggressive parents have been caught bullying children on the Internet, usually to dire consequences including suicides. The motivation for such tragic bullying is shallow; as a means of degrading another child in order to prop up or support one's own is not proper. Destroying the psyche of a young child so your kid can be on the team is a messed up way to teach morals in one's own family.
Perhaps, there is doom and dread in the air. Parents may feel that there is not going to be the opportunities for their children as adults because of the economic troubles occurring today. Parents may believe that there children's lives are going to peak by high school so they are going to do whatever it takes to make their kids happy and content. It is a false premise. It is an excuse. It is a crutch to take an easy path instead of leading by example.
Part of the cultural shift from social interaction to personal isolation is the technology of the Internet The easy access and the anonymous aspects of living an on-line life is appealing to people who do not interact well in public settings. Just as in video game play, a shy person can become a totally different character on-line. But when the lines of reality and fiction get crossed, some people cannot comprehend the difference.
If one's social network is literally on the social network platforms, it is hard to have a real human support group to help a distressed boy or girl cope with the onslaught of mean attacks in that virtual world. It is usually too late before someone actually realizes that some one is in real trouble.
In the media circus of D-celebrities, bad behavior is actually rewarded. For no apparent reason, one can even have a cable TV career being a insensitive, mean and obnoxious jerk. Our culture puts more value on celebrity than on personal values such as honor, trust, truth, family and friendship.
Popularity is now tied to this celebrity culture. Facebook feeds off this popularity desire by having a friend counter. How many friends do you have? Well, according to a recent study of American adults, a person only has one or two close friends during their life time. There is a harsh reality wall that some people may hit hard when they go out into the real world and find that the Facebook friends are merely social data mining links and not true or lasting friends.
It is depressing that the simpler ways of connecting with one's own peers has been lost in the chaotic, hectic and instantly distribution of communication code. Humans are naturally social beings. They want to form bonds and be part of groups. If one finds himself lost in the wilderness, for whatever reason, that can lead to depression. That depression can lead some as easy targets for cyberbullies.
The victims of name calling, personal attacks and abuse are not alone. There are accessible support groups. First, is one's own family. Second, your classmates. Third, the outside adults in one's life, like teachers or coaches. Fourth, community intervention groups that deal with child welfare services.
The best way of dealing with cyberbullying is to turn off the screen, and then tell someone about it.
Bullying is not an epidemic but a growing concern for parents and school officials. Finding the root cause of the bully's behavior is the path to finding a lasting solution so no one will get hurt.
cyberbarf
MURMUR:LOST SOULS REAL NEWS KOMIX
We begin this new graphic novella with Part One.
cyberbarf
CLOUDY WITH CHANCE OF STORMS FORECAST
The next year will be all about THE CLOUD. To the novice ear, the Cloud seems like a dreamy wonderland where you can have all your neat stuff at your electronic finger tip, 24/7. It is still a dream because the hype does not meet the expectations or promises.
The Cloud is merely off-site storage. A third party fires up a server farm of hard disc space and sells access and storage to customers. Many of the big name players, Microsoft, Apple, and Google, are giving away gigabytes for free, then additional storage at monthly charges. Like in the photocopy office revolution 40 years earlier, it is not the machine that makes you money, it is the consumables. In the Cloud atmosphere, the consumable is hard disc storage space.
But people are marketed something more. Marketing in foggy contradictions and legal morass.
If you upload your personal family photographs, your account archives, your Next Great American Novel, or your customer lists, who owns them? Everyone assumes that since they are your documents, contents, records, etc. that it remains your property. However, some service contracts state that any data and information uploaded to the cloud servers becomes licensed property of the cloud service company. Whether that is legal or not is subject to much academic debate. People that actually read such contracts and understand the implications don't sign such agreements. If one does, your data and information can be held hostage on some foreign server with little recourse for recovery if you are frozen out in a dispute.
The other issue is reliability. Since these cloud storage facilities can be anywhere, no one really knows how big they are; how much data can be stored on them; and most important, how often do they crash. Like any other computer device, hard drives need maintenance, attention, back up until they ultimately fail by wear, tear or inherent defects in manufacture. Nothing is full proof. But again, the cloud service providers do not take any responsibility for data access or data losses.
It is really Buyer Beware as the frontier of cloud storage begins.
With any new Next Great Thing, there will be growing pains, disputes, litigation, serious charges, bankruptcies and lost precious data with much cursing; the forecast is a rough road ahead for the early consumers of this new method of computer storage. It is one thing to sign up to be an explorer into the unknown reaches of (cyber)space, but it is another to be told there is nothing to worry about when in fact it is an unproven service. Expensive lessons will be learned on both sides of the service contract.
Until then, 1TB drives are cheap alternatives for home or business back ups.
cyberbarf
SPEWS OF RESOLUTIONS BARFETTES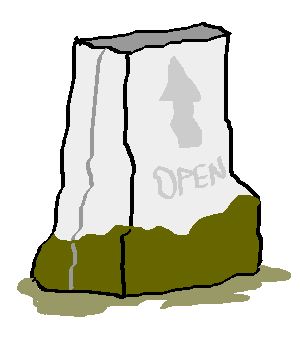 RESOLUTION NO. 1: Upgrade Personal Network. The home wi-fi network is now a default standard on newer computers, laptops and tablets. The installation of a wi-fi router in the DSL or cable Internet line is a simple procedure. Besides the installation, home wi-fi users need to make sure its firewall is active and its password protected from even nosy neighbors who will find your network in their home screens.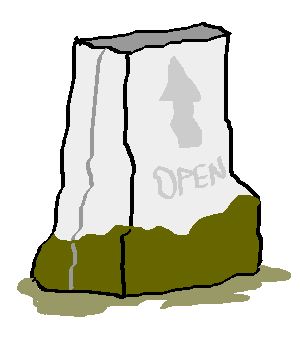 RESOLUTION NO. 2: Upgrade Computer Software. Unless you have programmed automatic updates (or the updates cease because your operating system is too old to run newer versions), upgrading the software to its most current level is important to make sure people you connect to can continue to send files and information without crashes or net issues. A quarterly sweep of one's own systems for updates should be standard procedure at work and at home.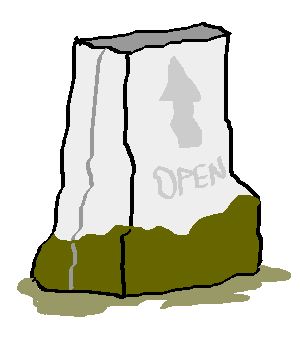 RESOLUTION NO 3: System Down Time. The amount of information on the world wide web is staggering; trillions of bytes of information covering every subject imaginable. The lure of the Internet as an information machine is also its own curse. One should resolve to make time to do non-Internet related things - - - find a tangible, non-electric release point than endless surfing or computer screen time. Outdoor hobbies and activities is much as a mental vacation as one can get.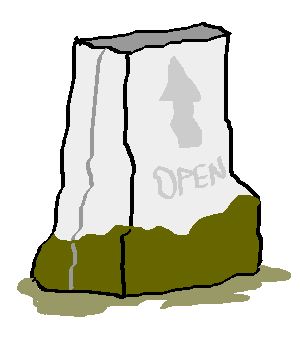 RESOLUTION NO 4: Learn New Programs. There are software programs purchased but not fully utilized on every person's computer room shelves. It is about time to set a course of learning and re-learning the advanced aspects of programs that you can make your computing experience better and your output more professional.