CELLULAR IRRITATION MODERN PLAGUE
The holiday shopping season is always high stress. When the workload increases by end of year decision calls, there is less time available to actually shop for the presents for family members. So when you go into a store "cold," meaning that you have no idea what you want to buy, you want to concentrate and view the merchandise in peace.
In the last minute rush, I went into the local Barnes and Noble bookstore. A couple of people were waiting for gift wrapping at the front door; a few people were next to them in the magazine racks. So I went around them and into the first stacks. As a family of diverse readers, there are plenty of topics to explore in search for an appropriate present, whether it be local history, mysteries, biographies, food, current events or humor. But I found little humor when I turned the first corner (puzzles/humor section).
There stood a woman looking at a shelve of books. She was on her cell phone talking to someone about the possible choices in front of her. "Have you heard of this one?" she would ask her caller.
This is the growing public pet peeve. Shoppers on cell phones. It is getting to the point of nails on a chalkboard. It is aggravating, stupid and pointless to discuss possible purchase with someone who is not present to view the item. In grocery stores, one could see a mother or father dialing up the spouse to ask if there is anything "needed" at home - - - the loaf of bread, gallon of milk. But there have been times I have observed a person walking down each aisle of the grocery store asking a person on the phone what she should buy - - - that's why you put together written shopping lists BEFORE you enter the store! Or, if you are in "bachelor mode" you run through the food center on automatic pilot as your cart shopping is all a matter of habit: produce, dairy, pasta aisle, canned goods, paper goods, frozen foods, lunch meats, breads, beverages then to check out. A simple and efficient dinner dash.
So after running into the woman on the cell phone in the first book aisle, I quickly moved on to avoid the aggravation. I pass the customer service desk where I find an employee on her cell phone, talking on her cell phone apparently with another co-worker, about when she was going to take her break.
I move to the back of the store away from those cellers. After wandering the current events, sports and fiction sections for about a half hour, I work my way back toward the first aisle. In the section before that, in cooking, I find the woman still on her cell phone. She had moved over only one stack, still jabbering away on her phone call. She was now into the cooking section, looking at a table of quasi-celebrity cook books. "Did you know (this person) has a new book out?" she would ask. Then she would find a style of cook book and ask if the person she was shopping for would like it. She went rapid fire through five books in that inquiry conversation.
I deduced that this woman had been moving slowly aisle by aisle discussing each possible selection with her caller. Why didn't they both meet at the store and shop together? And why would someone need to have the approval in minute detail of buying another person a book? It's a book! - - - - not like finding a heart transplant donor!
But the final nail happened next. The woman found an interesting cook book, and began reading the recipes to her friend. That's just . . . . . insane.
So I turned and saw a crowd entering the store. Almost in unison, three people flipped opened their cellphones.
That's when I had to leave the store, without buying anything. I did not need to hear the nail scratches on the chalkboard of more shoppers.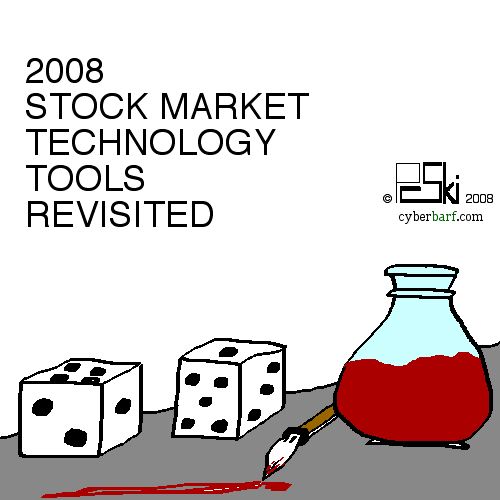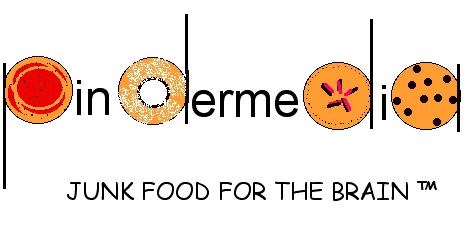 THE WHETHER REPORT STATUS
Question: Whether in the next four years Google will have antitrust suits against it like Microsoft has had to face in the last decade?
* Educated Guess

* Possible

* Probable

* Beyond a Reasonable Doubt

* Doubtful

* Vapor Dream
Question: Whether the computer mouse will be replaced with full touch screens?
* Educated Guess

* Possible

* Probable

* Beyond a Reasonable Doubt

* Doubtful

* Vapor Dream
Question: Whether Rocky, our Tech Guru, will ever submit for publication his assignment on current technology trends in education?
* Educated Guess

* Possible

* Probable

* Beyond a Reasonable Doubt

* Doubtful

* Vapor Dream