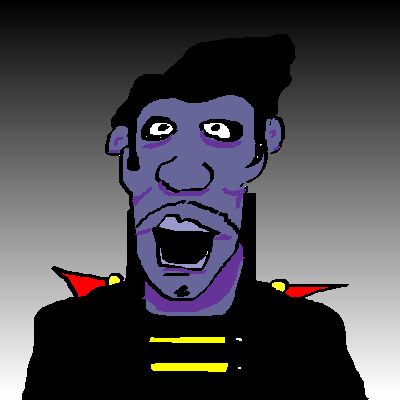 cyberbarf
ROYAL PROCLAMATION SCRATCH
There must be a lack of excitement in the Twin Cities this summer; no competitive baseball or no expectations for the Favre Vikings or no fish biting up at the weekend cottage. Prince, the artist formerly known as a Symbol, has declared the INTERNET IS DEAD!
Most Americans had forgotten about the musician since his Purple Rain tour. The sudden proclamation of the demise of the most used electronic system on earth happened to be concurrent with the release of a new LP. Really? No, really?
Maybe Prince was confused. Maybe he was thinking of the demise of a) the music industry especially the record labels who have been displaced by file distribution systems like iTunes, or b) his own career.
Let's not spit grape soda on his Purple Rain parade. Well . . . it was a dumb statement that the rumor and gossip sites jump on so it goes mainstream in a week. Celebrities do not have to be smart; celebrities need to be seen and not heard. So it not a coincidence that Prince tries to grab a few headlines with a new LP release. He has been in an upper 48 state hibernation for years.
Unless he was elected the Coroner of the World Wide Web, how does he have the authority to determine that the internet is dead?
Does nobody use it anymore? Well, it seems everyone from age 3 to 103 has an Internet connection. Accessibility is not an issue. Public hot spots and wi-fi cafes continue to promote the Internet experience. Cable and telephone carriers are still fighting for market share. The whole data transfer rates are bogging down the whole American telecom system. So, people are still pushing record amounts of data across the net.
Has it lost its usefulness? Well, that would be a matter of opinion. Social media sites claim hundreds of millions of daily users. Every business person has an Internet connected computer to a) take orders, b) operate a web page, c) handle email inquiries, or d) conduct business research. The Internet is probably the primary tool for many people to communicate with their business colleagues and social friends and family. So, people are still using it as one of the primary means of communication.
Is it being overused, wearing itself out? Well, old age sets into human beings in various forms of disease that wears out primary organs. The backbone of the Internet is the global Internet network. Programmers are continually updating the protocols and speed of the hardware to make the experience faster and better. There is a growing app business model to feed the consumer's demand to add functionality to their smart phones. This consumerism refreshes the old phones throughout the generational upgrade cycle. So, demand for the Internet and its ancillary services continue to grow.
Is death merely symbolic? Well, if it references the end of some innocence, it would be better served to scream "Public education is dead!" Or "Applied Knowledge through learning is dead." "The use of dead trees and pencils to record thoughts and ideas is dead." The ideals of the 1950s have long been cast aside by the fast-pace digital world, fueled in part by the connectivity of the Internet So, in the end, maybe Prince was only doing what celebrities try to do the most: stave off career death by creating publicity for himself.
cyberbarf
WHO NEEDS LIBRARIES? PARENTS
Things are getting out of control in America's cities. In Chicago, the violence has increased to epidemic proportions. Criminals are assaulting and killing uniformed police officers in car jacking attempts. The value of human life has deteriorated on par with the Greek economy.
In the midst of the violence, a local report noted that the public libraries are hardly used in the cities. The main public library branch in the downtown may have only a few hundred visitors a day. Most visitors are present to use the free Internet terminals. The book shelves merely gather dust.
There is a growing generation that realizes that each minute could be their last. Stray bullets from gang drive byes continue to kill and maim scores of people each week. And those who want to learn, go to school and stay away from the gangs, find themselves targets. Instead of criminals going to prison, many school children are prisoners in their own homes.
A few working underclass mothers have found the a safe haven for their children during the summer. Instead of leaving their kids on their front porch for target practice, they have been dropping them off at the local library. The children can spend the entire day in a safe building for free. A free program is critical to many parents who have to live pay check to pay check. They cannot afford private day care.
At the same time, cities are screaming their own poverty with huge budget deficits. Boards are seeking to save money, which means cut back on staff, programs, or building hours. Libraries, a new sanctuary from the street violence, are under the strains of being over-budget and underserved by community patronage.
A library as a safe, free day care may be the evolution of the public space. A library is a building where a collection of books and reading materials are kept for reading and reference. Civilizations based their entire fortune, security and culture on their knowledge base contained in their libraries (public and private). The greatest library was the Library at Alexandria, which housed all the great works from many different cultures and civilizations. After the Roman Empire began to crumble, the Library at Alexandria was destroyed, and much of the ancient knowledge lost to history. Historians have been finding incredible ancient inventions that would have been contained in inventor's books at such a library. Many scholars lament that certain historical events or technology such as how were the pyramids constructed is lost forever.
Certain cultures prized education. It was probably because most of the general population could not enter the education system based on a class system. If one was lucky to get a trade apprenticeship, one could gain some access to the information contained in a library collection for math or science.
Most Americans no longer view libraries as a collection of knowledge and reading materials. Schools have supplanted library periods with computer labs. More students are finding that researching term papers comes from information on the Internet than going to the library stacks and reading textbooks on the subject matter. Experts wrote textbooks based upon years of analytical study. The Internet posting is open to anyone to say anything. There is no fact checking, no verification, no experimental data collected when someone posts to an Internet site or hyperlinks through a search engine. Search engine results are now keyed to paid advertisers and not to a logic engine to find you the best answer to one's inquiry.
School districts and parents are feeding into the Internet as a replacement system. Some districts are going towards e-textbooks in a response to the heavy backpack loads kids carry on their bus rides. Professors are using electronic PDF handouts instead of working a chalkboard presentation. Laptops and e-readers are making more of a mark in today's schools than the introduction of the first scientific calculators that replaced long-hand math problems.
The hard edge of a tangible book spine has been softened by the intangible accessibility to the information contained on the Internet Time and time again, teachers are finding students cutting and pasting wikipedia articles for their own work. The net has captured the laziness of an attention deficit generation. You can tell who will be the academic achievers by those who still go to the library to learn from the direct source, books. New technology tools do not equate in an increase in knowledge retention. In fact, public school scores continue to decline in the basic skills of math, science and English language.
A closure of a local library is a white flag signal of defeat in the arena of public education.
cyberbarf
GARBAGE DUMP NET LANDFILL
Critics and possible network system administrators bemoan the fact that the Internet is now classified as a Garbage Dump. World wide servers are filling to the brim with collective garbage. The mental refuge of millions of superficial minds.
"One man's trash is another man's treasure." But a man going through the city dump for scrap iron, copper cable or other sellable items is recycling materials for monetary gain. In the digital dump (upload land fill), there are no designated dump divers who can take abandoned ideas to make money from them. Google thinks it can make money off of anything informational. But the minute musings of a Bertha the salon nail jockey on her daily blog is nothing the world would pay to read.
Most of the world's posting draws more flies than readers. It is the nature of having one hundred million people face booking, blogging, podcasting or posting for their own personal purposes. It is the Open Diary syndrome. Everyone's life is deemed to be egotistically important. So everyone else should be interested in your musings like you are. So your personal diary is no longer private, but a public monsoon of semi-edited blasts of angst to nonsense.
You can tell the types by those who nag their family and friends on whether they read the last great post, posted only a minute ago. Factor this personality by hundreds of thousand, one can see the pile of information turning into mountains of potential compost.
And that is the problem with digital information overload. It does not decay. Unless a server goes bankrupt, has a terminal fire, those uploads are constantly archived somewhere for no apparent reason except they were once important enough to post, they are important enough to save.
Saving files is the curse of the computer age. People will surf the net, read an article then SAVE it to the hard disc file, never to be read again. Look at your computer. There has to be thousands of those read and forgotten files taking up your storage space. Multiply it by the population of your country. Then dream the world's read and forgotten files are all in the cloudy Internet Pretty darn crowded atmosphere.
cyberbarf
PR MANAGEMENT REVIEW
It took Antennagate to get Steve Jobs away from his family vacation. The master of technology media control had to address the public to make amends for a growing public relations nightmare over the signal issues with the new iPhone 4. The idea of holding the new smart phone in a certain way fouled up the exterior antenna in such a fashion as to weaken signal strength or to drop calls. Tech publications and Internet videos clearly confirmed that there was a possible antenna issue.
The first snarky response from a fake Jobs was to hold the phone differently. Then Consumer Reports called the new iPhone the best smart phone on the market, but refused to recommend its purchase. So the cries went up that Apple, the icon of the gadget world, rushed a defective product to market.
The critics and Wall Street wanted to take Apple down a peg or two. In a weak economy, Apple continues to rack up record sales and profit quarters. It is steam rolling the competition on innovation and electronic distribution platforms. The 900 pound gorilla in the room was the antenna issue.
Jobs met the media. He apologized. He says no one is perfect. Even Apple. Then he went into an engineering investigation about the problem, with comparisons to other phones on the market. All phones have issues. All phones have signal issues. All phones have drop off rates. The simple solution: add a bumper guard around the exterior antenna. Apple would give you one for free. If you don't like that, then bring your iPhone back for a full refund. And if you already bought a bumper or case, Apple will refund you the cost.
The class action attorneys had to drop in their chairs. Apple's solution left no damages to the consumers. Free fix or your money back. No questions asked.
Now, very few people will actually turn back their iPhones for a full refund. A growing segment of the iPhone market does not use the device to make cell calls; the texting, email and web surfing is taking up the data bandwidth.
So Jobs effectively countered the criticism over the phone issues. Apple said it sold 3.2 million iPhones in the last quarter, a new record. AT&T continues to activate new phones at a record pace. Rumors have other carriers salivating over the prospect of being able to sell the iPhone next year.
Apple customers are a different breed anyway. They were the rebels who had to fight for decades the legions of Microsoft worshippers. Apple followers felt that this was only a minor blemish. The story is quickly fading away from the general media spotlight. During the earnings teleconference, it was hinted that more new Apple products will be hitting the market later this year. The best PR move is to wet the consumer with more super cool gadgets to come.